Saving for a deposit is often the biggest barrier aspiring homeowners face as the amount – typically pegged at 20% of the property's value – can easily top six figures, especially with the current surge in home prices. This endeavour is even more challenging for households living on a single income.
This is what the government's latest state-based incentive is trying to address. Launched at the start of the month, the Family Home Guarantee scheme aims to help single parents achieve their homeownership dreams even with a low deposit.
Below is everything you need to know about this new initiative.
How does the First Home Guarantee scheme work?
The Family Home Guarantee scheme allows single parents with dependants to apply for a mortgage even with just a 2% deposit, helping fast-track their entry to the property ladder.
A total of 10,000 spots are available over four financial years or until 30 June 2025. The program is accessible not just for first home buyers, but also for single parents looking to re-enter the housing market.
The scheme is administered by the National Housing Finance and Investment Corporation (NHFIC) on behalf of the Australian government. The NHFIC guarantees home loans taken out under the initiative for home buyers with between 2% and 20% deposits, allowing them to avoid paying lenders' mortgage insurance (LMI).
Depending on their circumstances and custody arrangement, both the mother and the father can access the government incentive separately. Single parents can choose to purchase an existing home or build a new one. The initiative, however, is not available for investment properties.
What are the eligibility requirements?
The NHFIC released a fact sheet detailing the eligibility requirements of those wishing to apply for the First Home Guarantee. To be eligible, an applicant must:
Be a single parent with at least one dependant
Be an Australian citizen and at least 18 years of age
Demonstrate that they are legally responsible for the day-to-day care, welfare, and development of the child
Have an annual taxable income of $125,000 or less from the previous financial year, excluding child support payments
Be the sole applicant listed on the loan and certificate of title
Live on the home they intend to purchase
Not currently own an interest in a freehold property, including commercial and investment properties, land, or company title interest in land in Australia
Read more: Do you qualify for the single parent home loan scheme?
What types of properties can you purchase?
Similar to the First Home Loan Deposit Scheme (FHLDS), the Family Home Guarantee program only allows the purchase of residential properties, meaning investment properties are not covered. Eligible properties include:
Existing house, townhouse, or apartment unit
House and land package
Land and a contract to build a new home
Off-the-plan apartment unit or townhouse
Another similarity to the FHLDS is the price threshold on the properties. The table below details the price cap in each state and territory:
State/Territory

Capital city/regional centre

Rest of state

Established property

Build or newly built home

Established property

Build or newly built home

New South Wales

$800,000

$950,000

$600,000

$600,000

Victoria

$700,000

$850,000

$500,000

$550,000

Queensland

$600,000

$650,000

$450,000

$500,000

Western Australia

$500,000

$550,000

$400,000

$400,000

South Australia

$500,000

$550,000

$350,000

$400,000

Tasmania

$500,000

$550,000

$300,000

$400,000

Australian Capital Territory

$500,000

$600,000

N/A

N/A

Northern Territory

$500,000

$550,000

N/A

N/A
Source: NHFIC
How can you apply for the scheme?
Eligible single parents need to apply for the Family Home Guarantee through roughly 30 participating lenders, which are the same those in the FHLDS. The NHFIC says that it does not accommodate, assess, nor approve applications, nor maintain waitlists for spots in the program.
Applicants for places from 1 July 2021 to 30 June 2022 need to provide a notice of assessment for their tax returns from the previous financial year from the Australian Taxation Office (ATO).
Participating lenders have been allowed to process applications up to the pre-approval stage for those without a notice of assessment until 31 August, but the NHFIC advises applicants to discuss with their lenders the risks of signing a contract of sale before obtaining a notice of assessment.
The Family Home Guarantee can be accessed along with other state-based incentives, including the First Home Owner Grant (FHOG) and the First Home Super Saver (FHSS) scheme. However, it cannot be accessed with FHLDS as both serve the same purpose of helping buyers with low deposit.
Here is list the participating lenders in the government's Family Home Guarantee scheme.
Australian Military Bank
Bank Australia
Bank First
Bank of Heritage Isle
Bank of Us
Bendigo Bank
Border Bank
Commonwealth Bank
Community First Credit Union
Defence Bank
Firefighters Mutual Bank
G&C Mutual Bank
Gateway Bank
Health Professionals Bank
Indigenous Business Australia
MyStateBank
NAB
Police Bank
Q Bank
Regional Australia Bank
Teachers Mutual Bank
The Mutual Bank
UniBank
WAW
Read more: How to apply for the single parent home loan scheme
What are the pros and cons of the First Home Guarantee scheme?
The primary benefit of the Family Home Guarantee is that it allows single parents to purchase a home with a low deposit without having to pay LMI, helping them get into the property ladder sooner. This is especially beneficial given that property prices are expected to increase further in the future. Having their own home also enables single parents to allocate the money they would have otherwise spent on rent to their mortgage.
Buying a property, however, involves a myriad of costs that goes beyond the 2% deposit, so buyers must also be aware of the other expenses brought about by homeownership. Another thing to remember is that although the government guarantee covers 18% of the loan amount, this does not mean that they will pay for it. Single parents will still be paying this amount as it will be added to their loan.
When applying for a home loan, it is still best to speak with a professional mortgage broker before taking any action. An experienced broker can help assess your financial situation, allowing you to make informed purchasing decisions.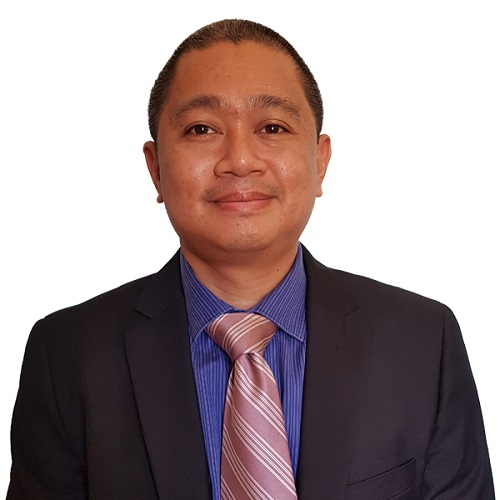 Mark Rosanes
Global News Writer at Key Media
Mark Rosanes is a journalist at Key Media. He writes news and feature stories for several of the company's publications, including its real estate, mortgage, insurance, legal and education titles. Prior to joining Key Media, he worked as an editor for one of the world's largest B2B companies, handling industry-specific product websites and magazines. He also worked as a segment producer for TV, covering major sports events.