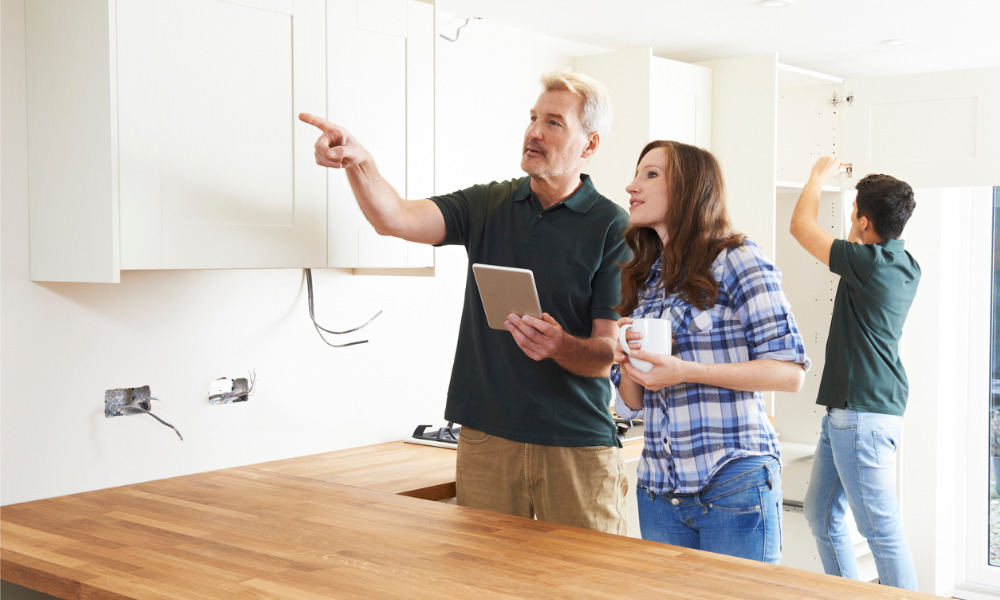 Conducting a home inspection is one of the most crucial steps when buying a home, yet it also seems to be one of the most overlooked. A recent survey by ME Bank has found that 58% of Australian homeowners spent less than an hour checking out a property before purchasing it. This has caused many of them to regret their decision.
To avoid this, experts strongly advise homebuyers to arrange for a building and pest inspection. This process can set you back between a few hundred and a thousand dollars but may be worth every penny in the long run. After all, seemingly minor problems may be hiding larger issues that can cost you a lot more down the line.
However, rather than relying solely on professional building inspectors, experts also recommend doing an inspection of your own to get a first-hand look at what exactly you are getting. While these professionals are trained to check every nook and cranny of a property, it is still you who will ultimately decide if a house is worth buying.
Here are some of the most important things to check when conducting your own home inspection:
1. Damp problems
Water stains, corrosion, and mould build up are signs of moisture penetration and water leaks. These issues are often fixable but can leave a huge dent on your wallet. If left unaddressed, damp problems can also create an unhealthy living environment.
2. Wall cracks
Large cracks in the walls and ceilings are often a cause for concern because they may be an indication that the soils are reactive, and the foundations have moved. Your building inspector should be able to tell you if these cracks are signs of a bigger issue.
3. Electrical systems
Test if the light switches and outlets are working properly. Look out for shoddy or damaged electrical wiring. If you have concerns about the condition of the electrical system, it best to have it checked by an expert.
4. Plumbing system
Test the water pressure by running all taps and flushing toilets. You can also check if water drains away properly. Keep an eye out for damp and soggy spots, which can indicate leaks and drainage issues.
5. Cabinets and drawers
Open all cupboards, cabinets, and drawers to check if there are unusual damp odour. This can be a sign of mould or mildew build up, or poor ventilation. You can also check if all the hinges are working fine.
6. Termite activity
Springy floors and hollow-sounding door frames are tell-tale signs of termite infestation. You should also watch out for swarms of termites flying near external walls, or termite droppings along cracks or edges. This type of issue is a deal breaker for many homebuyers.
7. Wall plastering
Hairline cracks in the internal wall plastering are often the result of incorrect application during construction. These can become larger cracks and even come loose, causing more significant issues down the line.
8. Roof
The external roof line should be straight, not wavy. You can also look out for broken or loose roof tiles. If you have a ladder (suggest you should), you can check to see if the corrugated iron sheets are in good condition. Roof gutters should also be free of rust and holes. Keep in mind that even small holes can create huge leaks.
9. Drain holes
In multi-storey homes, window and door frames should have small holes above, below, and along the suspended slab levels to allow water to escape. Without these, moisture can penetrate the internal walls, which can cause serious damage.
10. Renovations and extensions
You should also check if there are unsafe and illegal renovations done by the previous owner. You can do this through the local council. These alterations can become your responsibility, especially if they violate building regulations.
Experts also suggest checking if the property's layout suits your needs and if it has an appropriate orientation to the sun. Too many west-facing windows means the house will likely to get too hot during summer. You can also check out the neighbourhood and your potential neighbours to see if you can get along with them.
One thing remember is that home inspections are not always a matter of passing or failing. Building inspections are often done to give you a clear picture of what to expect from the property and help you decide if you really want to purchase it. Ultimately, it will up to you to decide whether the home is worth buying, regardless of the issues.