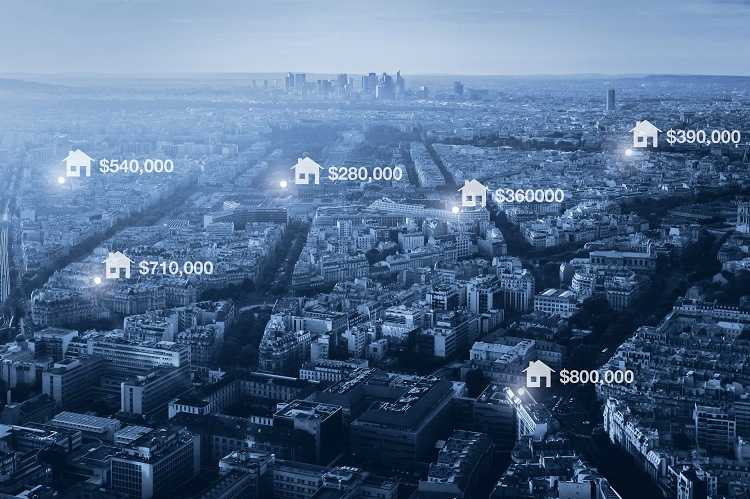 Property investment is one of the most lucrative vehicles to generate steady and stable profit over the long run. However, many potential investors feel overwhelmed with the process and get scared off, despite it being one of the simplest ways to invest and realize yields.
If you have financial goals, property investment can be a viable way to achieve them. While property investment is more straightforward than most people think, it still takes the right balance of aggressiveness, financial health, and an smart thinking to realize its full potential.
Just like any other forms of investment, property investment requires responsibility and commitment – it needs tending to make sure it grows and bears fruit. Here are the things you need to know before you jump aboard the property investment train.
Set your investment goals
Property investment is a business and therefore needs to follow a logical process. As cliché as it may sound, investors should not let emotions affect their decisions.
When investing in property, think with a long-term perspective. Property investment, however lucrative it is, is not easy money, so if you want good cash over a short period of time, this probably is not the gig for you. The market moves in cycles, so you will want to carefully plan, and make sure you are ready to endure a market downturn if it happens.
Get a clear picture of what and how you want your property investment to help you. Are you looking for a secondary source of cash or are you seeing it as your only income eventually? Set annual, five-year, and 10-year targets – and make sure to stick to them.
Check your financial health
Investing is not for everyone. You have to have a sizeable amount of savings and a steady flow of income to be able to take on this huge responsibility.
To help you plan, make a list of all your income sources and expenses, as well as your assets. If you own a home and you have already built some equity, be sure to include this as an asset since it can help you when applying for a property investment loan.
Younger folks who do not currently have their own homes should not be discouraged from investing if they can afford it. In fact, investing in property can help them build their credit rating and therefore allow them to potentially save up for their own home in the future.
Explore borrowing options
Choosing the right mortgage for a property investment is no different from doing so for your own home. As a nascent investor, you have to consider your options carefully and weigh in the pros and cons of each mortgage product.
Aside from a competitive interest rate, some important loan features you should look for in a mortgage product are offset accounts, the ability to make extra repayments, minimal recurring fees, and a redraw facility. These features will help you reach your investment goals faster as they can lower monthly repayments and interest charges.
New buyers can also consider co-borrowing with investment partners. With this route, you and your partner can share the costs of ownership of the property as well as the potential yields of the investment. However, you have to lay out a contract to protect both parties should either one fail to meet their commitment.
As a rule of thumb, you have to save up for a minimum of 20% of the total property value for a deposit to avoid paying the lenders mortgage insurance. Doing so can save you thousands of dollars.
If there's no way you can save up a 20% deposit, then you can consider having a guarantor. This is where someone, usually a family member, uses the equity of their own property as an extra assurance for your loan in lieu of a deposit.
When you do this, make sure that you split the loan into two portions, with one being the share that your guarantor is covering.
Apply for a pre-approval
Once you have determined the right mortgage product for your investment needs, you now need to apply for a pre-approval from your chosen lender.
A pre-approval is your ticket to great deals, given that you will be one of the preferred buyers for most sellers and agents.
It's important that you pick the right mortgage the first time, rather than applying for as many as possible. Lots of applications in quick succession (which, by extension, means lots of denials) can decrease your chances of getting an approval. Get it right the first time and you won't have to worry.
It also pays to check your credit history and rating. This way, you will be able to gauge your chances of snapping up a great deal from your lender.
Choose the right location
In most cases, the location of the property you are eyeing will dictate the fate of your investment.
Oftentimes, you choose a location based on the market you are trying to hit. If you are looking to rent out a flat to professionals, choosing an area near or within a city-centre is usually the most practical approach. On the other hand, if you are gunning to have growing families as your tenants, then you may want to look beyond the metropolis and more closely at regional suburbs.
Bear in mind that the distance of the property from the city-centre is indirectly proportional to its price tag. The nearer it is to the centre, the more expensive it gets.
When choosing the location, consider the area's accessibility, infrastructure, nearby establishments, and environmental hazards. An easy rule of thumb: the location should be somewhere you would live in yourself.
Learn your taxes
Investors typically pay stamp duties for their properties. There is also the annual land and capital gains tax. Check your state revenue office for more information about these levies.
You should also educate yourself about negative gearing. In a previous article, Your Mortgage detailed how negative gearing can help property seekers make sound investment decisions. Negative gearing allows you to slash your overall taxable income, therefore reducing your annual tax accountabilities. We have also written an article detailing several tax deductions available to property investors.
Ask for professional help
It is nearly essential for beginners to ask for professional advice, especially in the planning stage. For instance, if you really want to be certain that your financial health is sound enough to consider an investment property, you will want to consult a financial adviser or mortgage broker. These professionals will be able to help you assess your plans and help you find ways to reach your investment targets.
As for tax concerns, try to find an accountant who can help you make sure you that you fulfil your tax duties and ensure that you don't miss out on any potential benefits and deductions.