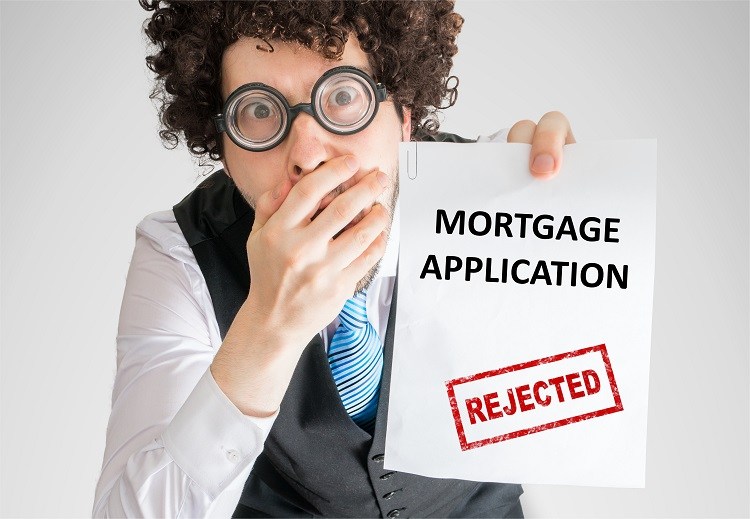 Failing to secure a loan from a mortgage lender can seriously throw you off track if you're not expecting to be declined. It's also not hard to see a failed application as a judgement on your current financial standing. After all, if you've just been denied for a loan, it is only natural to wonder why you got rejected, as well as what you can do to bounce back and how long you should wait before reapplying.
Truth be told, there is no one correct timeframe before you can reapply for a mortgage – provided you understood what caused the initial rejection and have demonstrably worked to fix whatever problems were flagged the first time around. If you want to ensure the lowest risk of rejection possible, it is best to wait for a year since most of lenders only pay attention to applications made in the last 3-6 months. Every credit application is kept on file for at least a year, and a number of consecutive credit applications can say something bad about you as a borrower.
Needless to say, if you are planning to get back to the same lender, it is best to ask them for their policy on re-application. Of course, you could potentially ignore the year-long wait, approach other lenders, especially ones specialising on low documentation or low deposit loans (if this applies on your case), you may just get approved.
What to do after you have been denied a mortgage
The first and the most sensible thing to do after your failed attempt to secure a mortgage is to follow up with the lender about why you got rejected. Discuss the factors that lead to their decision to dismiss your request and you will have a clear idea on what you need to fix when you are ready to send out another mortgage application.
If your credit history is the culprit, many experts advise you to wait for two years before reapplying for a loan, in order to clean any blemishes off of your history. This is in part due to changes made in the credit reporting system in 2014, which made prospective borrowers' credit history over the last 24 months available to lenders.
Any defaulted loans or missed payments over that period can affect a lender's judgment on you when it's time to review and determine your ability to repay the loan.
Not only do lenders have several ways to check a borrower's financial capabilities, they often cross examine various financial papers such as credit reports and bank statements to get a bigger picture of a borrower's overall status. As such, lenders and banks commonly reject applications due to bad credit, outstanding debts and lack of genuine savings.
On the bright side, there are some fixes available to mend any gaps on your application:
How to fix: Credit problems.
Having a bad credit is one of the biggest red flags when applying for a loan. A credit report basically describes the ebb and flow of your money, that's why lenders often use it to see how you spend your money and gauge how prudent you are in repaying financial commitments.
If you have any loan defaults, outstanding debts, or failed to pay bills on time, it is high time to do something about it.
One of the quick fixes to scrub your file of any 'black marks' is to pay any overdue repayments. If you're willing to wait for an extended period of time, you should try to earnestly build up your credit, as well.
How to fix: Outstanding debts.
It's not a big secret that financial institutions calculate and compare your day-to-day expenses against your income, in order to see how much you will have left to repay the loan.
Banks are obligated by the law to lend money responsibly. In other words, they need to make sure borrowers will not be financially hamstrung by having to pay off a long-term loan like a mortgage.
As such, if your ability to repay is the problem, find ways to increase your funds by either making a budget or adjusting your current one to fit the bill (whichever applies to your situation). You could also consider looking into a side gig to beef up your income or finding more stable employment, if possible.
How to fix: Lack of savings.
Genuine savings is one of the essential factors financial institutions look out for in loan applicants. When you can show that you have been able to accumulate some significant savings, lenders are more likely to think of you as a borrower who has enough income generating capacity to cover the additional expense of a mortgage.
However, if lenders feel that you do not have enough savings to compensate for your current lifestyle, you may need to find new ways to generate income or otherwise increase your savings.
While you are building up your savings, it is also a good idea to increase the amount you'll put forward as a deposit, as the higher the deposit, the lower the monthly repayment.
It might seem cruel when mortgage lenders reject a loan application, but they have the responsibility and obligation to be wary of everyone who applies for a mortgage. After all, they're on the hook if they lend to an unsuitable borrower.
On the flip side, if you are on the edge of a financial crisis and haven't realized it, being declined for a loan can actually save you from rock bottom and potentially losing the property to repossession.