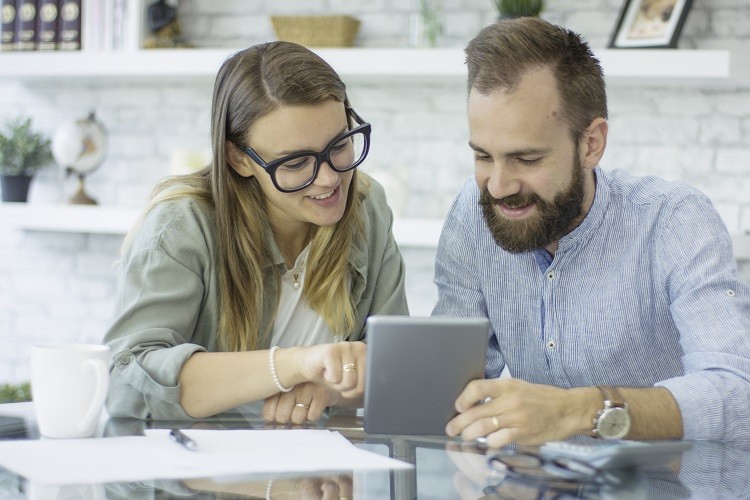 You'd like to have a home loan, but you do not have any credit history, which is an essential lending requirement. You might think you are automatically ineligible for a loan, but that is not necessarily the case – you can still qualify for a loan with some lenders.
How can you qualify for a home loan if you have no credit history?
Here are some ways to increase your chances of getting a loan even if you do not have any credit:
Prove you are in a strong financial position
You can demonstrate your creditworthiness by having most or all of the following:
A full-time, stable job
A strong income that will enable you to make the repayments needed on the loan you want
No history of dishonour fees, late bills payments or failed payments with your debit card
Evidence of monthly savings
Face the reality
While it is possible to get a home loan without a credit history, some loan types and sizes may still be out of reach for you due to the responsible lending standards for financial prudence that lenders implement. That also means you will have a limited choice of lenders. As such, it is important for you to do your research to find out what loan type and size you will have a chance to be approved for and which lender will offer the loan you want.
Also take note that even if you are in a strong financial position, some lenders may only offer you the same loan they offer to borrowers with a bad credit history, which comes with higher interest rates and repayments.
What if you do not have a deposit?
Generally speaking, you will need to have a deposit of at least 10% of the property value. Without it, lenders will likely reject your home loan application.
But with the help of a guarantor, you can still get a home loan even if you do not have a deposit. You will also be able to avoid the requirement for genuine savings, which are savings you have stored up in a bank account for at least three to six months. If you'd like more information on guarantor loans, you can read this article.
In addition, you can use equity as your deposit.
If you have credit history overseas, will it affect your application?
In most cases, overseas credit history will not affect your home loan application in Australia. That is because Australian lenders cannot access overseas credit files. However, some banks in New Zealand have links to Equifax, and Australian banks can access credit files in those banks.
Why do you need a credit history when applying for a home loan?
Credit history plays a big part in the lender's decision on whether they will approve your loan or not. They are considering how you managed your finances in the past (whether you made all your required monthly repayments on time) as an indication of how you will do in the future. The better your credit history, the lesser risk you will be for them. But if you have no credit history, they cannot check that, which makes it difficult for them to know whether you can be trusted to borrow a large amount of money.
In the eyes of most lenders, lack of a credit history is better than having a bad credit history. But if you have no credit history, that also means you have no credit score. A bad credit history at least gives the lender an idea of your financial habits.
What is the best solution to a lack of credit history?
If you lack credit history, the easiest solution is to build up a positive one. If you can, hold off on looking for a home loan while you build a positive credit history. You can establish both a credit history and credit score through the following steps:
Seek out specific products which are designed for people with no credit history. One option is to get a credit card with a low credit limit, low interest and no annual fee. If you do not want a credit card, another option is to get a personal overdraft, a line of credit attached to your bank account that allows you to overdraw your balance up to a certain limit.
Buy something of reasonable value, such as home appliances, as proof of your payment records. Make sure that everything is registered in your name and at your residential address.
Consider switching to a postpaid phone contract and compare your phone plan options. By doing so, you may be able to take advantage of competitive prices for your mobile device.
Be cautious when signing up for services that carry a monthly fee – such as cable, telephone, internet and gym subscriptions. Find out the cancellation fees and payment due dates when you sign up to these services.
Cancel or transfer your services when you move house. When you do, keep a record of such changes by writing down the date you did it, the name of the agent you spoke with, and your case/report number. Any unpaid bills can appear on your credit report for the next five years.
Always pay your bills in full and on time.
Build a good relationship with your bank by having your salary paid directly to your bank account and avoiding any overdue fees.
If you are experiencing financial difficulties, call your creditors, explain your situation and try to negotiate your monthly payments. Consider suspending or cancelling services if needed.
Whether you apply for a home loan while you have no credit or delay your plan to build a positive credit first, the approval of the loan you want will depend almost entirely on your overall personal circumstances. If you do not meet standard lending criteria because of your circumstances, there is still hope for you. You just have to look for lenders who will be willing to consider your application or seek a mortgage broker's help in finding them.