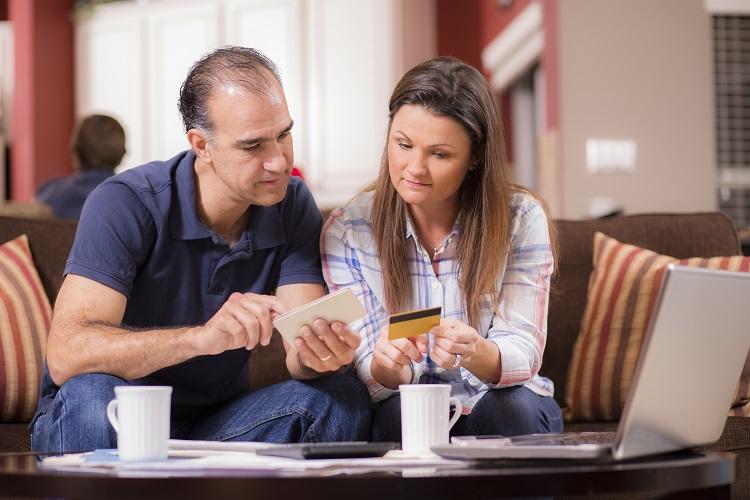 Not everyone has a perfect credit history, but this shouldn't deter you from applying for a home loan.
There are a number of myths floating around about bad credit, so if you are interested in applying for a home loan, it is important you get the facts straight. Take a look at the top five bad credit loan myths exposed below.
I won't be able to get a home loan as I have bad credit history
Since the Global Financial Crisis (GFC), many people with bad credit have been reluctant to apply for a home loan as they were told these types of loans no longer existed. However, this is definitely not the case. There are a range of lenders with home loans specifically designed for borrowers who have a bad credit history.
Do your research online, and make sure you talk to a lender or broker who has experience with this type of lending as well as a range of loan options.
Bad credit home loans are just for people with defaults
While bad credit home loans can assist people with defaults or a past bankruptcy, they also provide a great opportunity to protect your credit record. If you are experiencing financial hardship and your home loan and credit cards have gotten out of control, you are at risk of a lender placing defaults on your credit record. Once you have defaults listed it can affect your ability to obtain finance for up to 7 years. Acting quickly can stop the situation getting worse and defaults being listed.
Consolidating your debts into your home loan can get you back to a single repayment that is affordable. The interest rate may be higher but the overall repayment may be less than what you were paying on multiple debts. Once your situation resolves and you have shown 6-12 months good history, you can generally look to refinance back into a standard home loan at a great rate.
I will be stuck in a higher rate home loan for 30 years
Generally speaking, bad credit home loans are more of a shorter term solution to enable you to purchase your own home or debt consolidation to help you pay them off quicker. Once the defaults expire from your credit record, if you can show a good history on your loan you can often refinance to a standard loan at a lower interest rate.
All defaults are treated the same
Many borrowers get caught out thinking lenders will treat all defaults the same, no matter how big or small they are, but this is not true. For example, if a default is under $2,000, lenders may be more lenient compared a default that is several thousand higher.
How a lender assesses your defaults will also depend on how recent they are. If you have one or more defaults that are very recent, it will be harder to get a loan compared to having an older default. This is because lenders need to see an accurate picture of your current financial situation and if you have defaults that are only a couple of months old, it gives the impression that you may not be in control of your finances.
Paid and unpaid defaults are also treated very differently. Unpaid defaults look extremely bad on your credit report as it looks like you have ignored it completely. However, a paid default shows that you have tried your best to resolve the issue and have taken responsibility. As a result, lenders may look at your application more favourably.
Lenders are not interested in my story
You may only think that lenders will care about the "what", not the "why", but this is not the case. For most lenders, the story behind your credit issues is very important. Life events like marriage breakdown, unable to work due to illness, losing your job, having a failed business venture, having sick relative you are helping or needing expensive surgery will all have a significant impact on your life, and therefore often your credit history.
It is very important that you tell your lender in detail how your credit issues have come about. They are looking to see that the situation is a once off and that your circumstances now are such that it is unlikely to happen again.
Probably the most important thing to do is to chat to an expert and get the right advice. State Custodians has a team of highly experienced Lending Specialists who are experts when it comes to bad credit home loans. Apart from having a range of their own loans that suit a variety of circumstances, they also have access to loans from a panel of lenders that will consider lending to people with credit history issues. Our Lending Specialists will chat to you about your circumstances and what you are looking to do, and can then advise you on your options.
Not everyone has a perfect credit history, but this shouldn't deter you from applying for a home loan.