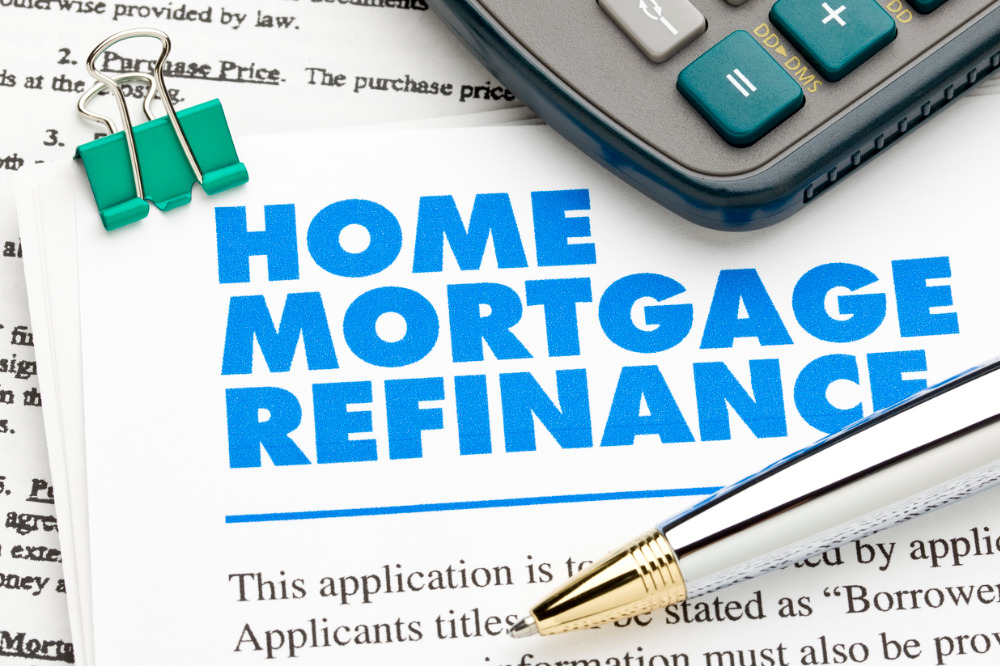 Refinancing your mortgage can do more than just help you save cash in monthly repayments. If done with sufficient planning and preparation, refinancing can also help pave the way for a better financial future for you and your family.
Several mortgage experts believe that the central bank's record-low cash rate is a boon for many borrowers on fixed-rate contracts as this will allow them to refinance their home loans to a significantly lower interest rate.
But is this financial strategy really all about interest rates? Is now the best time to refinance your mortgage? Let's delve a little deeper.
Will mortgage rates go up in 2021?
Last November, the Reserve Bank of Australia (RBA) has decided to make further adjustments to the cash rate, slashing it to an all-time low of 0.1%. The central bank then indicated that the rate would stay at that level for another three years.
The move gives mortgage holders and potential home buyers a sense of certainty, but at the same time, many property experts predict that the rate reduction will boost housing affordability, especially if banks and other lenders pass on the cuts to their borrowers.
Refinancing may be a good idea for borrowers with fixed-term mortgages at this time, but it still largely depends on how far along they are on their current contracts.
When it is a good time to refinance?
Because each mortgage holder's financial situation is different, refinancing may not be the best move for everyone. Before deciding to take this route, the first thing you need to do is to carefully assess if refinancing suits your current contract and financial standing.
Here are some instances where refinancing makes perfect sense:
1. Your current rate is no longer competitive and lower deals are available.
With interest rates dropping to historic lows, the deal you got when you entered your mortgage contract may no longer be competitive. However, you can only truly reap the benefits of refinancing if you are at the end or near the end of your contract because if you opt to refinance within the fixed period of the home loan, you are required to pay break fees, which are often too high that it defeats the purpose of refinancing.
2. Your property's value has increased, and you want to access your equity.
The value of your property may rise over the years and that is when your equity builds up. If you need funding for a huge personal spending such as a child's education, new car, family vacation, home renovation, or investment property, you can tap into your equity via cash-out refinancing. This strategy can also be a cost-effective way of financing your expenses as mortgage rates are typically lower than those for personal loans. However, you still need to stay within your lender's loan-to-value (LVR) threshold.
3. Your financial or personal situation has improved.
For borrowers with poor credit history, often the only way to secure a home loan is to accept a higher interest rate. However, there may be some who are able to turn their fortunes around and improve their credit ratings. If you are one of these borrowers, you may qualify for a lower-interest mortgage, which you can access through refinancing.
4. Your credit card debts have started accumulating and you want to consolidate them.
Refinancing can also help you manage your financial commitments and debt. If you have enough equity on your property, you can consolidate all your debt into a single large repayment instead of paying it off in several smaller chunks. This strategy allows you to save on interest rates and simplify your finances.
How can you get better refinance rates?
Finding the best interest rates in the market requires a great deal of research. And the internet is a good place to start because it contains a range of home loan and financial comparison sites that provide up-to-date information about the different loans and rates that banks and other lenders offer.
But there are also other simple and practical things you can do to help you score lower interest rates from these lenders. Here are some of them:
1. Boost your credit rating.
Your credit score shows lenders how well you manage your finances and your ability to make monthly repayments. The higher your score, the better your chance are of getting a good deal.
2. Check your credit file to ensure that the information there is correct and accurate.
If there are errors in your file, make sure to have the corresponding credit-reporting agency make the necessary correction. Having errors in your credit file can impact how lenders view your credit health.
3. Reduce your debt.
Lenders also check your debt-to-income (DTI) ratio to determine your ability to make monthly repayments. DTI refers to the percentage of your gross income that your debt payments take up. A lower DTI ratio goes a long way in helping you secure a lower refinance rate.
4. Do not apply for too many credit cards.
Having excessive credit cards does not only impact your credit score negatively. Lenders may also view this as a sign of financial desperation. It is always ideal to keep credit cards to a number that you can reasonably manage. It also pays to lower the limit on your existing credit cards.
5. If possible, avoid cash-out refinancing.
Although cash-out refi allows you to access equity built up on your property, it also raises your LVR, which consequently pushes up your interest rate.
6. Lock in your refinance rate.
Once your lender has provided you a refinancing rate and you are satisfied with it, it is best to lock it in. This prevents the rate from changing prior to closing the home loan. You also have the option to let your rate float. However, this strategy can only benefit you if interest rates go down before you close the loan, otherwise you may end up paying a higher rate.
Which lenders offer the best refinancing rates?
Different lenders offer different rates, so it always best to do some research of your own. This way, you can compare interest rates, loan features, and payment terms, and choose the one that suits your financial situation.
According to some mortgage experts, many lenders reserve their most competitive rates for refinancers with enough equity built up on their properties. It is also advisable for you to review your loan terms every couple of years to check if you are still getting the best deals.
You can compare home loans from some of the country's top lenders by visiting this page.