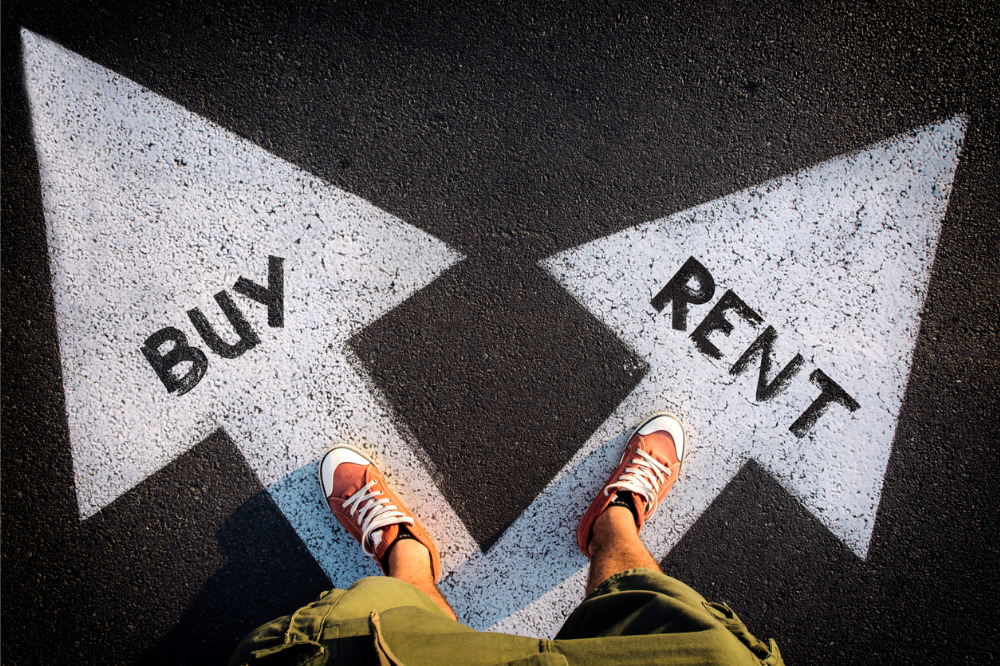 One of the biggest financial decisions many Australian adults must make is choosing between buying and renting a home. Each option has its share of pros and cons, and the decision all boils downs to what suits you best personally and financially.
Proponents of homeownership say that having your own home gives you a sense of certainty because you know that you will not be evicted as long as you keep meeting your mortgage repayments. It also gives you have the freedom to make changes and renovations that can add value to your home.
Some renters, meanwhile, argue that buying a home may not be attainable for everyone because of the heavy financing involved. Renting, however, gives you more flexibility as it allows you to move freely from one place to another once your lease is up. You also do not have to worry about the upkeep of the property as this is often attended to by the landlord.
Is it cheaper to buy than rent a home in Australia?
So goes the age-old question: Is it better to buy or rent a home? A recent analysis by Realestate.com.au may provide some answers.
The group conducted a 10-year analysis of all the expenses associated with buying and renting based on current house prices and a moderate price growth of 3% annually and found that more than half, or 56.8%, of all homes in the country would cost less to purchase than to rent.
The study also forecasted that over the next decade, it would be less expensive to buy more than half, or 51.2%, of houses and about three-fourths, or 72.7%, of units nationwide compared to renting.
Paul Ryan, economist at Realestate.com.au, attributed the favourable buying conditions to the current historic-low interest rates.
"Interest rates can currently be fixed below 2% per year and the Reserve Bank of Australia has committed to maintaining low interest rates until at least 2024," he wrote in the report. "This certainty that mortgage costs are not going to increase rapidly provides comfort to buyers borrowing larger amounts."
However, the findings were also based on the assumption that buyers already have a 20% deposit, which Ryan admitted was the biggest barrier to homeownership, particularly for first home buyers.
"Many would-be buyers can already afford loan repayments, but struggle to save a deposit while renting," he added. "Continued price growth may cause additional concern for many in this position."
The report provided a breakdown of the top suburbs where buying a home is cheaper than renting and where renting is more affordable. The study compared the prices of a three-bedroom house and a two-bedroom unit across Australia's capital cities.
Top suburbs where it is cheaper to buy than rent a home
Sydney
3-bedroom house

Suburb

AVM median price

AVM median rental

Monthly price differential

Tacoma

$492,782

$435

$578

Rocky Point

$565,283

$450

$388

Warragamba

$532,205

$425

$366

Hamlyn Terrace

$589,461

$455

$338

Warnervale

$644,367

$395

$327

2-bedroom unit

Suburb

AVM median price

AVM median rental

Monthly price differential

Kangy Angy

$198,823

$340

$1,206

Stanhope Gardens

$336,432

$425

$1,148

Vineyard

$252,080

$355

$1,063

Warragamba

$277,249

$353

$973

Banksmeadow

$603,909

$580

$960
Source: REA Insights Buy or Rent Report, April 2021
Melbourne
3-bedroom house

Suburb

AVM median price

AVM median rental

Monthly price differential

Waterford Park

$379,914

$330

$472

Rockbank

$476,683

$370

$311

Mickleham

$491,077

$380

$289

Millgrove

$457,213

$350

$278

Wollert

$511,142

$390

$266

2-bedroom unit

Suburb

AVM median price

AVM median rental

Monthly price differential

Frankston North

$419,269

$415

$794

Bangholme

$375,489

$368

$682

Williams Landing

$388,875

$370

$658

Woori Yallock

$363,027

$350

$622

Burnside Heights

$394,018

$363

$563
Source: REA Insights Buy or Rent Report, April 2021
Brisbane
3-bedroom house

Suburb

AVM median price

AVM median rental

Monthly price differential

Kilcoy

$299,474

$360

$1,014

Lockrose

$267,298

$335

$977

Waterford

$359,110

$375

$890

Toogoolawah

$256,158

$310

$872

Logan Reserve

$372,367

$385

$870

2-bedroom unit

Suburb

AVM median price

AVM median rental

Monthly price differential

Brisbane City

$508,928

$525

$1,162

Woolloongabba

$428,708

$470

$1,156

Kangaroo Point

$489,224

$505

$1,125

Eight Mile Plains

$372,538

$430

$1,122

Dutton Park

$433,155

$470

$1,119
Source: REA Insights Buy or Rent Report, April 2021
Adelaide
3-bedroom house

Suburb

AVM median price

AVM median rental

Monthly price differential

Elizabeth South

$168,814

$245

$772

Gawler West

$235,200

$290

$753

Munno Para

$263,004

$310

$748

Elizabeth Park

$223,111

$280

$736

Wingfield

$302,639

$335

$730

2-bedroom unit

Suburb

AVM median price

AVM median rental

Monthly price differential

Glanville

$242,210

$340

$994

Walkerville

$368,493

$420

$967

Sturt

$226,139

$318

$946

Happy Valley

$209,559

$298

$512

Adelaide

$419,024

$445

$908
Source: REA Insights Buy or Rent Report, April 2021
Perth
3-bedroom house

Suburb

AVM median price

AVM median rental

Monthly price differential

Hilbert

$287,256

$330

$811

Meadow Springs

$360,369

$370

$730

Lakelands

$324,126

$340

$714

Carramar

$449,931

$420

$693

Stratton

$293,819

$315

$689

2-bedroom unit

Suburb

AVM median price

AVM median rental

Monthly price differential

Wanneroo

$175,417

$355

$1,363

Merriwa

$219,695

$340

$1,135

Coodanup

$123,255

$275

$1,110

Wattleup

$260,214

$365

$1,084

Swanbourne

$736,240

$690

$1,060
Source: REA Insights Buy or Rent Report, April 2021
Hobart
3-bedroom house

Suburb

AVM median price

AVM median rental

Monthly price differential

Clarendon Vale

$285,250

$365

$993

Gagebrook

$265,480

$340

$930

Risdon Vale

$347,229

$385

$874

Herdsmans Cove

$283,349

$340

$853

Chigwell

$376,246

$400

$842

2-bedroom unit

Suburb

AVM median price

AVM median rental

Monthly price differential

Glebe

$367,388

$495

$1,413

Herdsmans Cove

$225,979

$325

$1,000

Mornington

$356,149

$405

$947

Bridgewater

$236,351

$315

$906

Rokeby

$357,914

$395

$891
Source: REA Insights Buy or Rent Report, April 2021
Darwin
3-bedroom house

Suburb

AVM median price

AVM median rental

Monthly price differential

Zuccoli

$426,905

$550

$1,449

Muirhead

$498,843

$580

$1,315

The Narrows

$412,274

$515

$1,295

Woolner

$589,819

$603

$1,069

Lyons

$628,005

$605

$924

2-bedroom unit

Suburb

AVM median price

AVM median rental

Monthly price differential

Darwin City

$363,492

$485

$1,336

Anula

$196,684

$340

$1,204

Rosebery

$260,038

$380

$1,154

Wagaman

$166,040

$310

$1,151

Malak

$194,535

$330

$1,148
Source: REA Insights Buy or Rent Report, April 2021
Canberra
3-bedroom house

Suburb

AVM median price

AVM median rental

Monthly price differential

Coombs

$591,756

$565

$1,001

Denman Prospect

$588,355

$555

$984

Moncrieff

$598,754

$535

$833

Casey

$607,581

$525

$738

Throsby

$692,715

$580

$696

2-bedroom unit

Suburb

AVM median price

AVM median rental

Monthly price differential

City

$601,111

$685

$1,634

Reid

$441,282

$540

$1,437

Turner

$531,500

$585

$1,346

Dickson

$501,017

$560

$1,323

Crace

$368,164

$460

$1,291
Source: REA Insights Buy or Rent Report, April 2021
Top suburbs where it is cheaper to rent than buy a home
Sydney
3-bedroom house

Suburb

AVM median price

AVM median rental

Monthly price differential

Vaucluse

$4,400,585

$1,150

$11,413

Kemps Creek

$3,405,054

$480

$10,925

Dover Heights

$4,453,670

$1,325

$10,645

Bellevue Hill

$4,401,111

$1,520

$9,341

Bringelly

$3,065,732

$525

$9,239

2-bedroom unit

Suburb

AVM median price

AVM median rental

Monthly price differential

Bangaroo

$2,767,308

$1,325

$3,547

Point Piper

$2,119,816

$920

$3,186

Dawes Point

$2,813,336

$1,475

$2,909

Beacon Hill

$1,609,494

$620

$2,803

Collaroy Plateau

$1,486,789

$583

$2,528
Source: REA Insights Buy or Rent Report, April 2021
Melbourne
3-bedroom house

Suburb

AVM median price

AVM median rental

Monthly price differential

Toorak

$3,559,877

$1,015

$8,672

East Melbourne

$3,284,973

$885

$8,308

Main Ridge

$2,590,650

$505

$7,646

Red Hill South

$2,597,072

$518

$7,576

Deepdene

$2,666,170

$663

$7,047

2-bedroom unit

Suburb

AVM median price

AVM median rental

Monthly price differential

Sorrento

$1,113,873

$445

$1,998

Deepdene

$973,480

$415

$1,425

Balnarring

$781,296

$340

$1,100

Kooyong

$968,351

$503

$896

Canterbury

$861,232

$435

$882
Source: REA Insights Buy or Rent Report, April 2021
Brisbane
3-bedroom house

Suburb

AVM median price

AVM median rental

Monthly price differential

Teneriffe

$1,884,351

$820

$2,725

Chandler

$1,227,109

$445

$2,134

New Farm

$1,669,596

$775

$2,080

Camp Mountain

$1,170,053

$490

$1,679

St Lucia

$1,228,189

$528

$1,672

2-bedroom unit

Suburb

AVM median price

AVM median rental

Monthly price differential

Shorncliffe

$797,231

$295

$1,255

Tennyson

$1,116,478

$650

$538
Source: REA Insights Buy or Rent Report, April 2021
Adelaide
3-bedroom house

Suburb

AVM median price

AVM median rental

Monthly price differential

Rose Park

$1,550,148

$595

$2,856

Unley Park

$1,601,876

$645

$2,778

Medindie

$1,454,602

$610

$2,368

Tusmore

$1,328,719

$535

$2,262

Toorak Gardens

$1,398,011

$590

$2,237

2-bedroom unit

Suburb

AVM median price

AVM median rental

Monthly price differential

North Brighton

$783,014

$370

$1,002

Urrbrae

$567,704

$360

$168

Stepney

$562,907

$375

$84

Hackney

$564,691

$388

$15
Source: REA Insights Buy or Rent Report, April 2021
Perth
3-bedroom house

Suburb

AVM median price

AVM median rental

Monthly price differential

Peppermint Grove

$2,999,666

$955

$6,491

Dalkeith

$2,281,191

$715

$4,997

City Beach

$1,911,482

$660

$3,825

Cottesloe

$2,086,336

$888

$3,231

Nedlands

$1,482,903

$620

$2,330

2-bedroom unit

Suburb

AVM median price

AVM median rental

Monthly price differential

Dalkeith

$1,435,680

$820

$1,010

Murdoch

$580,265

$355

$223

Cottesloe

$757,415

$485

$168
Source: REA Insights Buy or Rent Report, April 2021
Hobart
3-bedroom house

Suburb

AVM median price

AVM median rental

Monthly price differential

Battery Point

$1,624,438

$615

$2,834

Bonnet Hill

$990,462

$505

$984

Sandy Bay

$1,046,055

$580

$760

Acton Park

$827,232

$445

$655

Tinderbox

$922,906

$545

$486
Source: REA Insights Buy or Rent Report, April 2021
Darwin
3-bedroom house

Suburb

AVM median price

AVM median rental

Monthly price differential

Brinkin

$913,665

$510

$760

Larrakeyah

$984,062

$655

$226
Source: REA Insights Buy or Rent Report, April 2021
Canberra
3-bedroom house

Suburb

AVM median price

AVM median rental

Monthly price differential

Griffith

$1,738,415

$630

$3,252

Yarralumla

$1,547,434

$655

$2,367

Deakin

$1,457,545

$655

$2,014

Reid

$1,447,385

$680

$1,832

Kingston

$1,495,571

$725

$1,780
Source: REA Insights Buy or Rent Report, April 2021