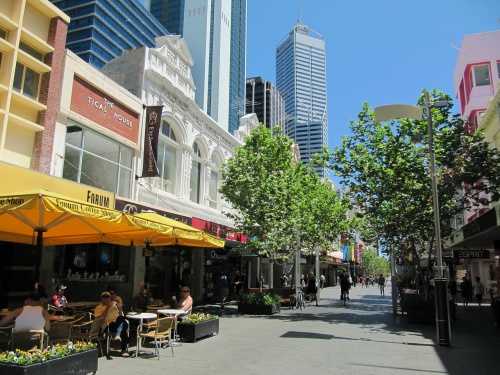 The Perth property market is beginning to see signs of recovery after being stuck in the doldrums for the first half of 2017.
Property analyst Gavin Hegney told Domain News that the city managed to begin trending upward by the end of last year.
"It started with trade-up buyers buying into areas with low-interest rates, in areas they thought they could never afford. That market through 2017 probably put on, in certain areas, five or 10% in value," he said, noting that trade-up buyers would remain active this year.
While rapid growth and a hot market are far from what Perth could see this year, JLL buyers' advocate Lachlan Delahunty said the city would be able to tackle issues of affordability.
"The break in the clouds around the decline in property prices here in WA is a significant enhancement in affordability. The combination of low property prices, low-interest rates and stagnant income growth has made housing affordability in Perth the best it has been in a decade," Delahunty explained, adding that Perth's values already declined by almost 11% to bottom at $505,000 in late 2017.
Also Read: 2018 sees declining prices in the property market
Delahunty said Perth has actually been ranked as the most affordable capital city to rent a house in Australia, with a median rent value of $350 per week. He also said there was an improvement in both Perth's rental market and vacancy rates, considered as first signs of a recovery.
Peard Real Estate Group chief executive Peter Peard shared the sentiment, saying that Perth's rental market should see a noticeable recovery due to the decline of vacant rental properties – there are now only 9,000 vacant rental properties in the city, down from 12,000 in 2016.
"When the number of vacant rental properties falls below 6000 then landlords will be in a stronger position to increase rents. Factors favouring the rental market during 2018 include a decline in the number of new investment properties coming onto the market as well as a crackdown on investment lending by APRA, which is making it more difficult to secure finance," he said.
Peard also noted that Perth's sales market would be mostly stable, thanks to the absence of downward pressure on property prices.
"We have reached the bottom of the current cycle. The recovery will be more noticeable during 2019 when the economy gains more momentum and the decline in new home building construction over the past two years begins to favour property sellers," he said.
Related Stories:
Perth's property market on the road to recovery
Canberra's Inner North attracts throngs of home buyers