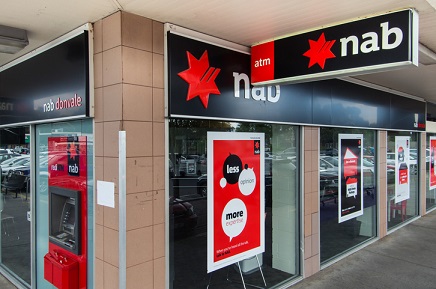 Last Friday, National Australia Bank (NAB) became the third of the Big Four banks to give owner-occupiers on principal-and-interest repayments some respite, reducing their rates by eight basis points.
This drops the standard variable rate (SVR) to 5.24%, and will save borrowers on a $300,000 thirty-year loan an additional $14 per month. However, interest-only investors weren't so fortunate.
NAB followed a similar approach to rivals Australia and New Zealand Banking Group (ANZ) and Westpac. Both rivals slammed investors who weren't paying down their principal by lifting the SVR on interest-only deals by 35 basis points to 5.77%. These changes will cost the average borrower an additional $88 per month.
Meanwhile, NAB's investor principal-and-interest rate remains unchanged at 5.80%.
The aforementioned changes will take effect on June 30.
The Melbourne-based bank said its latest moves were not a response to Canberra's bank levy, which was announced in May.
"We need to comply with our regulatory requirements, including APRA's 30 per cent limit on new interest-only lending for residential mortgages, while balancing the needs of customers across our entire portfolio," said Antony Cahill, NAB's chief operating officer.
Borrowers encouraged to pay down debts
John Flavell, Mortgage Choice's CEO, said banks are continuing to steer borrowers away from interest-only lending and encouraging them to pay down their debts.
"Australia's lenders do not want to take on interest-only customers at the moment. Instead, Australia's lenders are hungry for owner-occupiers who are happy to make principal-and-interest mortgage repayments," Flavell said.
The Reserve Bank board will meet again on July 4, and it's widely expected they'll keep the cash rate on hold at 1.5%.
Despite the record low cash rate, lenders are continuing to make out-of-cycle rate hikes. Hence, borrowers need to review their rates more frequently to get the best deals on their mortgage.