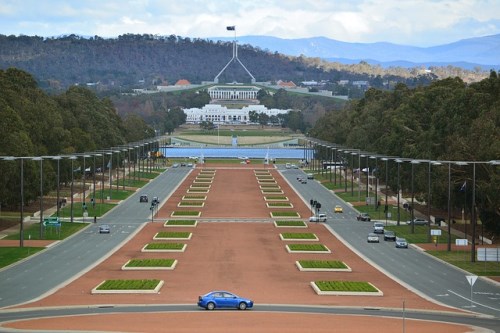 Australia's biggest banks are reportedly fuming over Treasurer Scott Morrison's $6.2bn bank levy, with bank heads warning that customers and shareholders will be the ones to pay for the levy.
To help pay for Tuesday's cash-splash budget, Morrison announced a roughly $1.5bn-a-year tax on the Big Five: Commonwealth Bank of Australia (CBA), Australia and New Zealand Banking Group (ANZ), Westpac, National Australia Bank (NAB), and Macquarie Group. The taxes will be paid over the next four years.
According to the industry's peak lobbyist, the Big Five have been left with no option but to extract more money from shareholders, savers, and borrowers—or possibly all three.
In an emotionally-charged press conference, Australian Bankers' Association CEO Anna Bligh accused Morrison of trying to "grab for cash to fill a budget black hole" and of setting a very dangerous policy precedent.
Bligh said the federal government had put the economy at risk by "singling out" its most profitable sector, simply because banks were viewed as "easy targets."
"Right now the major banks of Australia are very angry," she said. "There are only three options for the banks. It will be either be paid by shareholders, by savers, by borrowers or a combination of all three. I don't think the Treasurer has thought through the full implications of this tax."
Andrew Thorburn, CEO of NAB, echoed the lobbyists' threats, saying the tax would impact millions of Australians, including his bank's 10 million depositors and borrowers, as well as its 570,000 direct shareholders.
Home-loan borrowers are particularly vulnerable, and experts say the average Aussie could be hit with an additional $450 a year on a $300,000 mortgage. There are also fears the big banks might soon raise mortgage rates by up to 0.15% to recoup some of the costs of the levy.
"It is a simple fact of business that every extra cost needs to be borne by customers, shareholders, or a combination of both. There is no such thing as a cost being absorbed," said Ian Narev, CEO of CBA.
In response, Morrison has cautioned the big banks, telling them to simply accept the levy.
"Families absorb costs, small businesses absorb costs," Morrison told the National Press Club on Wednesday. He noted that companies were judged based on the quality of the services they provided, as well as how they treated their customers.
"They already don't like you very much," Morrison told the banks. "But prove them wrong on this occasion. Don't confirm their worst impressions. Tell them another story. Tell them you will pony up and help fix the budget."