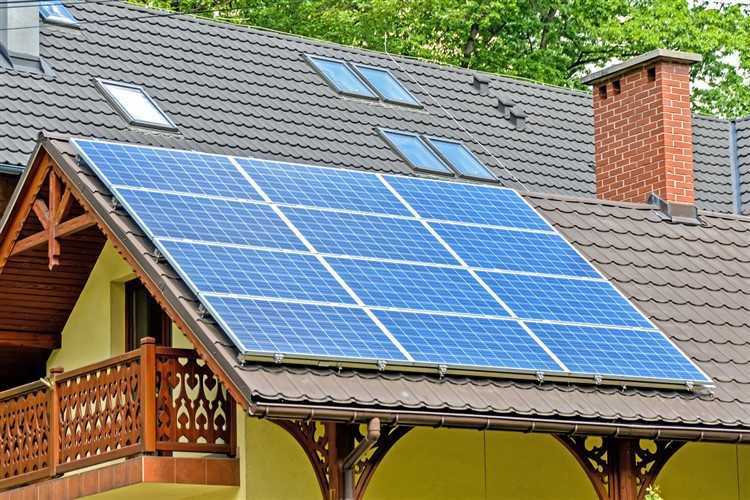 The Clean Energy Regulator (CER) has just revealed Australia's 10 most solar-friendly postcodes, with Queensland taking seven of the 10 spots and Western Australia taking the remaining three.
Bundaberg North, QLD, emerged as the top postcode, with 11,756 units installed, followed by Erskine, WA, and Nikenbah, QLD, with 11,409 and 10,517 units installed respectively.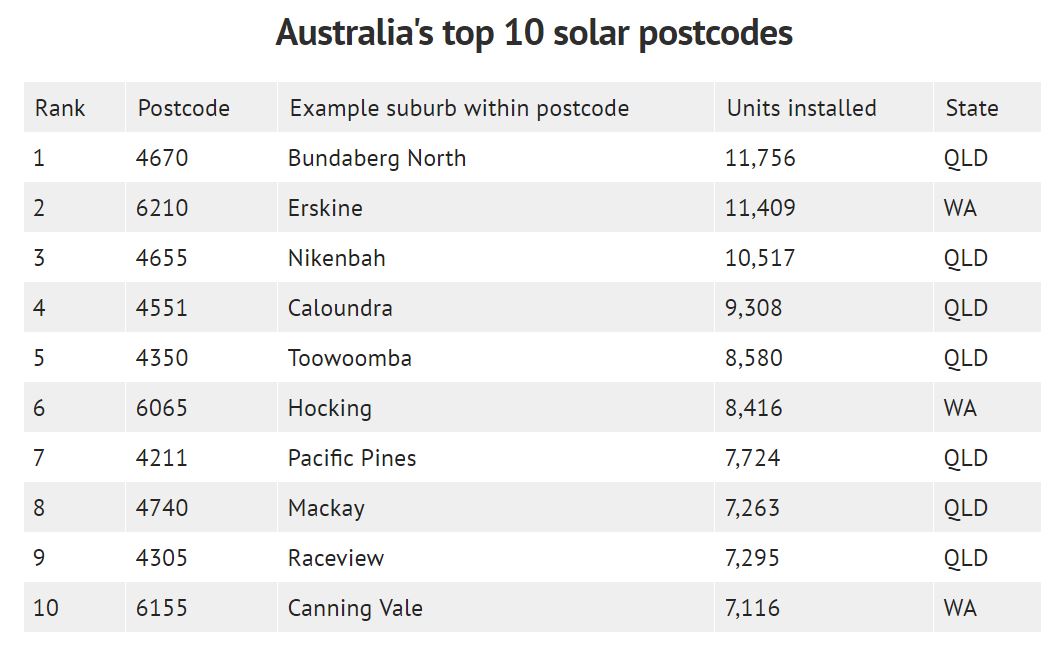 Source: CER, Domain Group
Aerial imaging company Nearmap helped document the nationwide rise in solar-panel installation by flying over 88% of the population in urbanised areas six times a year.
Shane Preston, executive vice-president of sales at Nearmap, said there was significant growth in solar panel-installation in urbanised areas.
"It's really obvious how rooftop solar installations — both in residential and commercial — have proliferated in that time period," Preston told the Domain Group.
Darren Gladman, director of smart energy at the Clean Energy Council, said it was no surprise that QLD and WA, with their abundance of sunshine, had the strongest uptick in rooftop solar-panel installation.
He added that the economic benefits of installing the technology were proving irresistible to many middle income households.
"They're sensitive to the price of electricity. They need to look at ways of reducing their electricity bills because they're in the middle income bracket and they're the owner-occupier," Gladman told the Domain Group.
"If you own your house you can easily extend your mortgage and it makes a lot of financial sense. It also makes a lot of sense for retirees because if you're asset rich but income poor you can put money into it and that can give you cheap electricity for many years."
The Clean Energy Council's findings echo those found in a report by PRDNationwide and the Queensland University of Technology (QUT). The report found that sustainable buildings outperform their conventional counterparts environmentally, socially, and financially.
Properties with sustainable features took up to 13 days less to sell, and boasted a house median price that was 10% higher than those without sustainable features, the report said.

Also read: Victoria's $2m plan to push for green, sustainable housing