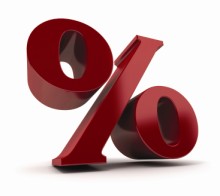 Has the Reserve Bank's decision to keep the cash rate on hold left you scratching your head about what you should do with your mortgage? Should you stick with a variable rate or is it time to fix?
Most economists were predicting the Reserve Bank to lower official interest rates by at least 0.25% at its February Board meeting but they got it wrong.
Better-than-expected economic news from the US and "robust" Chinese demand for Australian resources lead to the decision to keep the cash rate on hold at 4.25%
You may have had all your fingers and toes crossed in the hope a rate cut was coming your way but Australia's economy is apparently too healthy so you'll need a Plan B.
The NAB is now promising to keep its variable rate lower than any of the other big banks for the rest of the year, no matter what happens to official interest rates. However, some economists are now punting that banks may even consider putting rates up in the foreseeable future.
At the same time there are currently some excellent deals around. The key is to decide whether or not you think we're at the bottom of the interest rate cycle or if there's still a good chance that rates could go lower.
What are your options?
If your objective is to find the cheapest home loan possible, there are a few different ways you can structure your loan to take advantage of the current interest rate environment and prepare for what comes next.
If you believe we're at the bottom of the interest rate cycle you can decide to fix your whole loan
If you want to have a bet each way you could fix a portion of your loan and leave the rest on the floating variable rate
If you think the global economic situation might deteriorate as the year goes on, heralding further rate cuts, you might decide to stick with a variable rate loan
A fourth option is to decide between the different types of variable home loan: standard variable, base variable or a professional package.
What are the pros and cons of each option?
Fix 100% of your loan
One and three-year fixed rate home loans look like an absolute bargain at the moment with advertised rates as low is 5.8%. However, when you consider the comparison rates, some are not as cheap as they look.
There are currently variable rate home loans available that are highly competitive when compared with the best fixed rate deals. Any variable rate loan with a comparison rate of 6.42% or lower is a good deal right now.
The main advantage of fixing your whole loan is repayment certainty. It's one less thing you have to worry about for 12 months or three years. You can budget and plan with certainty that your home loan repayments won't change for the duration of the fixed period.
The downside is the opportunity cost you incur if rates go lower while yours is fixed. Getting out of a fixed rate loan early can be expensive because of break costs.
Fix a percentage of your loan
This gives you some certainty but also enables you to take advantage of any further interest rate cut. It's a best of both worlds option.
Stick with variable
The key to sticking with a variable rate home loan is to make sure the loan you choose is highly competitive. Non-bank lenders currently offer far more competitive deals than the main banks and many lenders are willing to negotiate. There's no need to settle for the advertised rate. Consider asking for a base variable loan or a professional package that can be substantially cheaper than a standard variable loan.
-- By Jackie Pearson