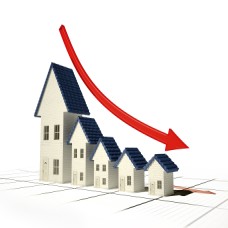 Refinancing (moving to a new loan or lender) might be a good move if you're not getting a competitive deal on your home loan but you can easily fall into some traps if you don't crunch the numbers.
The golden rule
The golden rule ofrefinancing is to make sure what you save in repayments by moving to a loan with a lower interest rate outweighs all the different costs you incur by switching loans.
Working out what you save in repayments is straightforward. Use the calculator at www.yourmortgage.com.au to work out the total interest cost of your current loan and note down the figure. Then enter the details for the new loan you're considering and note down that figure. The difference is the amount you save.
Working out the costs is more difficult, but well worth doing.Make sure you've considered and asked both your existing and the new lender about all these costs:
Break cost: Charged for exiting a fixed-rate loan, this costwill vary depending on the amount you still owe and how much longer your interest rate is fixed for. Beware this cost, which can be significant, especially for loans that offer some sort of introductory low rate
New establishment/application fees
Valuation fees
Loan approval fees
Settlement and handling fees
Additional mortgage stamp duty
Additional lenders mortgage insurance (LMI)
Mortgage registration
Legal fees
Account fees on the new loan
The total amount when you add all these costs together will vary according to your individual situation, but you've got to be sure that this total is well below the amount you'll save on your repayments – otherwise it won't be worth switching loans.
As a rough guide, aim to refinance only if you're certain what you save on your repayments will allow you to recoup your total costs within 12-18 months.
TIP: A good mortgage broker has better buying and negotiating power than you have, so by using a mortgage broker to refinance you should be able to obtain a lower effective rate. Find brokers in your area at a leading mortgage website like yourmortgage.com.au/brokers
How much will you save?
Use this checklist to work out if switching mortgages will save you money.
| | |
| --- | --- |
| Costs ($) | |
| Early termination penalties (ask your current lender) | |
| Costs of establishing a new mortgage (ask your broker) | |
| Establishment fee | |
| Valuation fee | |
| Mortgage insurance | |
| Mortgage stamp duty | |
| Solicitors' fees | |
| Other charges | |
| Total costs | A |
Savings ($)

Interest savings over term of the loan

• Use the calculator at www.yourmortgage.com.au to work out the total interest cost of your current loan

• Now enter the details for the new loan, if the total interest paid figure is lower, the difference between that number and the total interest paid on your current loan is the amount saved

Fees saved

• If your current mortgage has ongoing fees, multiply that monthly fee by the number of months in the loan term (30 years = 12 x 30, so if you pay $10 per month, the calculation is 12 x 30 x 10 = $3,600)

Total savings
B
Net savings
[B-A]