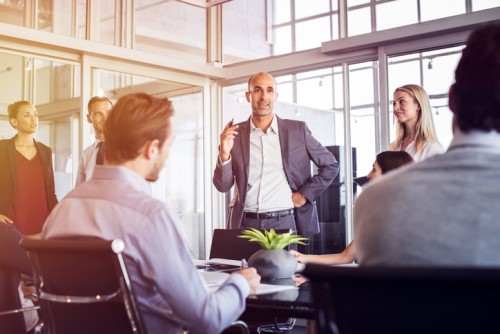 Commonwealth Bank of Australia (CBA) is looking to demerge its wealth management and mortgage broking businesses, as well as conduct a deliberate review of its general insurance business, including measuring a potential sale.
This decision, announced on Monday, will lead to the creation of a primary independent wealth management business. This will allow CBA to focus on its core banking businesses in Australia and New Zealand and create a simpler, better bank.
"The wealth management and mortgage broking businesses are each high-quality franchises. With innovation and disruption in wealth management increasingly favouring specialist companies, they will benefit from independence and the capacity to focus on new growth options without the constraints of being part of a large banking group," CBA Chief Executive Officer Matt Comyn said.
Comyn added that that the demerger is set to "drive growth and shareholder value for all businesses." Additionally, this will address the continuous changes in the external environment and public expectancies.
The demerger of CFS Group (Colonial First State) is expected to provide investors a leading independent wealth management company with a robust earnings base, with pro forma 2017 NPAT of more than $500 million and a strong capacity to pay franked dividends.
They will become a diversified and complementary set of businesses, including CBA's Colonial First State, a leading superannuation, investment and retirement solutions platform with over $135 billion of funds under administration; Colonial First State Global Asset Management (CFSGAM), a global investment management business managing over $207 billion of assets for clients worldwide; Count Financial Wisdom; and Aussie Home Loans businesses.
In this case, CFS Group will make way for CFSGAM's further growth, causing the previously announced Initial Public Offering of the investment management business to no longer proceed.
CBA's salaried financial advice business, Commonwealth Financial Planning, will continue to be part of the group and will cater to its consumer financial services business within its Retail Banking Services Division.
"The ability to provide high-quality banking services and in-house financial advice to CBA customers will remain fundamental to CBA's focus on customers' financial wellbeing and we will deliver that through a new model for advice that is safe, simple and scalable," Comyn added.
According to the disclosure, the demerger will not impact the 20-year distribution partnership with AIA Group in relation to bank clients. The affiliation will extend to the CFS Group, therefore, permitting Group's customers to benefit from AIA's innovation in life insurance.
Related stories:
Investing in property – tax planning
Sydney housing market poised to languish until 2021