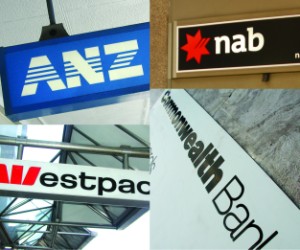 The country's biggest lenders have welcomed the inquiry on mortgage pricing to be spearheaded by the Australian Competition and Consumer Commission (ACCC).
Earlier this week, treasurer Josh Frydenberg ordered the ACCC to conduct a probe that will tackle the big banks' pricing practices, particularly their refusal to pass the Reserve Bank of Australia's rate cut in full.
The big four lenders — ANZ, Commonwealth Bank, NAB, and Westpac — control around 80% of the home-loan market, making them a significant stakeholder in the issue.
ANZ chief executive Shayne Elliot believes the probe is a "positive" move, allowing banks to explain their process of pricing.
"We know we have not done a good job in explaining our position and we will be working hard to ensure this process delivers results," he told 7news.
Westpac CEO Brian Hartzer said that the inquiry would allow banks to put the facts on the table.
"Pricing decisions require banks to take into account a number of factors, particularly as the cash rate heads towards zero," he told the Australian Financial Review.
Also read: Treasurer urges borrowers to ditch big banks
Hartzer said banks would be given the opportunity to air their side and expound on how rate cuts affect their margins.
"As part of this process, we take into account the interest of borrowers, depositors and shareholders who provide the equity that enables us to operate," he said.
For NAB chief customer officer Mike Baird, it is crucial for the public to understand the impact of rate cuts on both depositors and borrowers.
"This is an important opportunity to discuss the challenges of an increasingly low interest rate environment and engage in a broader discussion about how we support all our customers — both depositors and borrowers," he said in a statement.
Also read: Watchdog flags concerns on lender competition
CBA also expressed support for the probe, saying that it would bring transparency to how banks face the challenge of achieving the right balance for borrowers and depositors.
"The ACCC Inquiry invites the opportunity to gain a deeper understanding of how Australian banks are operating in a historically low-interest-rate environment," a CBA spokesperson said in a statement.