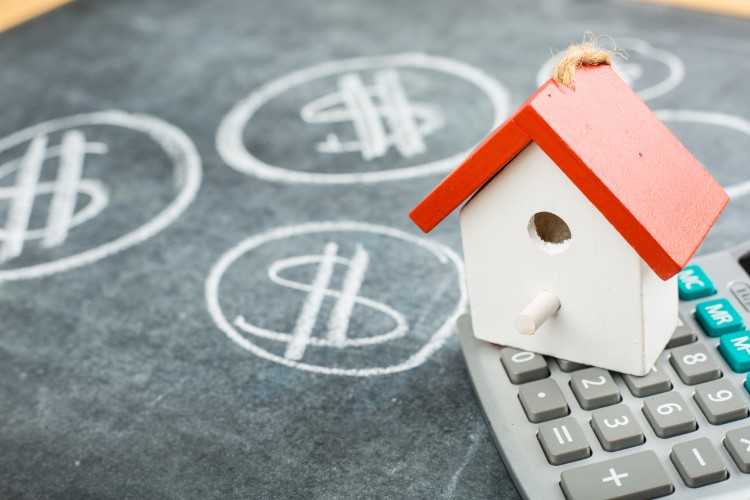 One of the first steps of getting a home loan is determining how much you need for a deposit. Whether you're a first home buyer or a budding investor, this step is important as it gives you an idea of how much a property in your desired area costs.
A deposit is the amount of money you contribute to the purchase price of a property. It may range from 5% to 20% of your prospective home's price.
Now, to the nagging question: how much do you need for a home deposit? The answer: It depends.
Deposit requirements
On average, you need 20% of the home purchase price for a deposit. However, it may take you a lot of time to save this amount, so you may be able to access a mortgage with as little as 5% for a deposit if you can pay for Lenders Mortgage Insurance (LMI).
Sample examples for different home purchase prices and deposit percentages include:
| | | | |
| --- | --- | --- | --- |
| Home purchase price | 5% deposit | 20% deposit | 10% deposit |
| $300,000 | $15,000 | $60,000 | $30,000 |
| $500,000 | $25,000 | $100,000 | $50,000 |
| $800,000 | $40,000 | $160,000 | $80,000 |
If you only have 5% for a deposit, it means you wish to borrow 95% of the home purchase price. To do this, you will also have to pay for LMI (we'll share examples in a moment). If you have 20% for a deposit, you may be able to borrow 80% of the value of your prospective home.
Note that these examples do not include other related costs such as:
LMI (where applicable)
Stamp duty
Valuation fees
Legal fees
Other fees that you may incur
If you put a large amount as down payment, it may reduce the size of your mortgage and make your monthly payment and interest smaller and more manageable. If you would like to determine how much you could possibly pay for your mortgage repayment, use our Mortgage Repayment calculator.
Deposit and Lenders Mortgage Insurance
Lenders Mortgage Insurance (LMI) is a type of insurance that protects lenders should a borrower default on their home loan. Borrowers with down payments amounting to only 5% to 19.9% of their prospective home's purchase price are required to get LMI.
How much you put out for a down payment determines the amount you have to pay for LMI. If you put a larger sum for a down payment, the insurance's percentage may be smaller.
Sample computation:
| | |
| --- | --- |
| Property Value | $500,000 |
| Deposit | $75,000 (16%) |
| First home buyer? | Yes |
| Loan term | 30 years |
| Estimated payable LMI | $4,420 |
Use our LMI calculator to know how much you have to pay for mortgage insurance based on the down payment amount you will shell out, the property's asking price, and the loan period.
Saving for a down payment
There are a lot of ways that may help you save for a home deposit. Some of these are:
Paying off debts. Settling all your debts, especially credit cards or other high-interest loans, may make saving for a deposit a lot easier. You may be rid of high-interest rates and get to put the money towards a deposit for a house. Paying off your debt may also make it easier to qualify for a mortgage. If you apply with a lot of debts unpaid, you may not qualify.
Consider consolidating your debts into a single debt with a lower interest rate. This may lower your monthly debt payment, enabling you to put more money towards a deposit.
Allot savings from your pay cheque. This is the most common way people save for a home deposit. Allot money from your paycheck towards your dream house's deposit. Even a little amount each paycheck will make a difference as it adds up. You can also try saving from your tax refunds, commissions, or bonuses.
Cut back on some expenses. For example, instead of buying a cup of coffee every morning, make your own at home and put the amount you usually pay for a cup towards your savings—it may seem like a small amount, but it adds up.
Take advantage of the First Home Loan Deposit Scheme. The First Home Loan Scheme is a draft proposed by the Coalition Government to assist first home buyers entering the property market. Under this scheme, you may be able to gain financing with a deposit as low as 5%. The government guarantees the difference of a standard down payment. The scheme may make buying a home a lot easier for you, should you qualify.
Should you take advantage of the scheme, you still have to pay the remaining 15%, as you are technically borrowing 95% of the property's purchase price from a lender.
The scheme has caps on prices of the properties that fist home buyers wish to purchase:



Before diving into the market and looking at prospective properties, make sure to determine how much you can afford for a deposit and a mortgage. Consider your financial situation in the decision as this also influences the price point that you can afford. It may be ideal to seek professional help. A mortgage broker may be able to help you in your home buying journey as they have access to various loan products. Don't have a broker yet? Find one near you
.