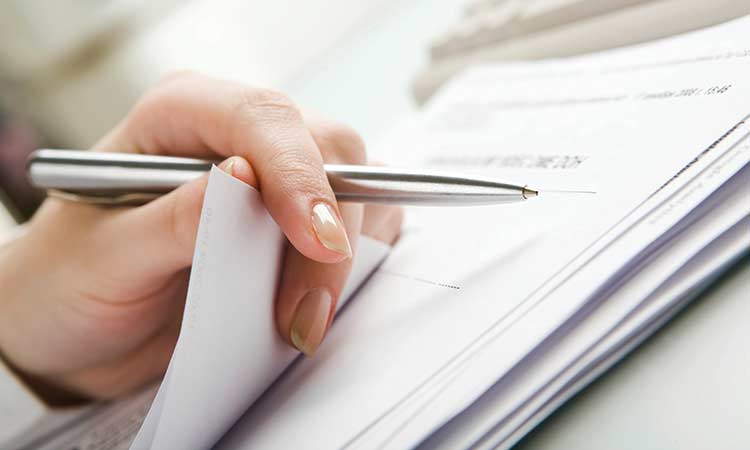 There is always a risk that one party (such as the buyer) may fail to deliver the terms of a contract with another party (such as the lender) at the time of settlement. This is called settlement risk. In this case, for instance, the buyer might not be able to meet the legal obligations of a loan and end up defaulting on it. Common causes of settlement risk include not getting pre-approval on a loan, not putting a "subject to finance" clause in a private sales contract when putting down a deposit, and buying off-the-plan (buying a property that has not yet been built on the basis of the planned construction).
How do you end up with settlement default?
If you encounter one of the following situations, you may have to default on settlement:
The size of your existing debts, including mortgages, has become greater than your income (It is important that you consolidate any debt before applying for a mortgage)
Sudden events like job loss or business failure
Major changes in currency exchange rates (if you are an overseas buyer)
Change in government legislation, including changes to borrowing limits, tax policies, lending policies, tax benefits, or Foreign Investment Review Board laws
How do regulatory changes affect your settlement risk?
The regulatory changes government authorities make can increase your settlement risk. For instance, when the Australian Taxation Office launched a new program around the end of 2015 to ensure that property owners were meeting their tax obligations, the investment-property borrowing power of property investors significantly dropped. This, in turn, increased settlement risk as a result of the more restricted lending criteria set by banks.
How can settlement risk affect your finances?
Settlement risk is great for off-the-plan purchases because of the time between the signing of the contract and the completion of the project. Although the settlement risk is minimal when property prices are increasing, it rises significantly when property prices are falling or becoming stagnant.
As a result, you might be required to top up your deposit to make the LVR stack up to what was agreed on or pay for lender's mortgage insurance (which can be expensive). Another possibility is that the lender might be unwilling to lend the amount they have agreed to pay for the property if it is significantly greater than the market value. And if you cannot top up your deposit, you might find it more difficult to get the home loan you need.
Failure to settle on an off-the-plan purchase might result in consequences such as losing the initial deposit. Depending on the terms of the contract, the worst-case scenario is that the property developer will sue you to recover costs as well as the difference between the contract price and selling price.
How can you avoid settlement risk?
Here are some of the things that you must keep in mind as a property buyer:
Buy comfortably within your budget
Avoid overstretching your finances. It is essential to give yourself some breathing space in case you need to tap into additional funds, such as at the time of settlement. It is, therefore, best to consult a reputable mortgage broker to help you determine how much you can borrow. If your mortgage broker tells you that you can borrow a maximum of $1 million, do not purchase a property that costs $1 million, as you will also need to consider other costs such as legal fees, land tax and stamp duty.
Prepare for the worst-case scenario
Off-the-plan buyers often commit the mistake of counting on the end value of the property rising higher than the contract price when they purchase it. To avoid settlement risk, you must arrange your finances to cater for the worst-case scenario – the property's market value falling below the contract price. When the settlement day comes, you might need a larger deposit than the one you budgeted for. Thus, it is best that you use the time you have until the settlement day to continue saving in case you do need more funds.
Consider the changes in lender policies
The major banks and lenders have been changing their lending policies, making it harder for buyers to get finance. Lending restrictions have been imposed on investors and foreign buyers, and some banks are now refusing to lend in certain areas which they see as risky. For instance, property investors who could once borrow up to 95% of the property value may only be able to borrow up to 80% LVR now.
Buy for the long haul
If you are buying an investment property, you should buy as a long-term investment of at least 10 years. During this period, you will experience different phases of the property cycle and may see lower capital growth at times. However, if you are able to buy a property in a good location, you will likely see good and stable capital gains.
Enlist the help of a professional
If you are planning to buy an off-the-plan property, it is advisable that you work with an experienced legal professional in adding a protective clause to the sales contract. The clause should state that you are buying on the basis that the property is worth the price you will pay on completion and if it is not, you will not be obliged to settle and your deposit will be refunded. But even if you are not buying off-the-plan, it is still a good idea to seek the help of a mortgage professional to arrange pre-approval on your loan to avoid settlement risk.
You need to be aware of settlement risk and its impact on your property purchase journey, but it should not prevent you from buying a property. While it is difficult to predict when a settlement risk may occur, the important thing here is that you have a plan in place and know how you will handle the situation if this risk arises. By following the guidelines discussed above, you will be able to avoid (or at least reduce) this risk.