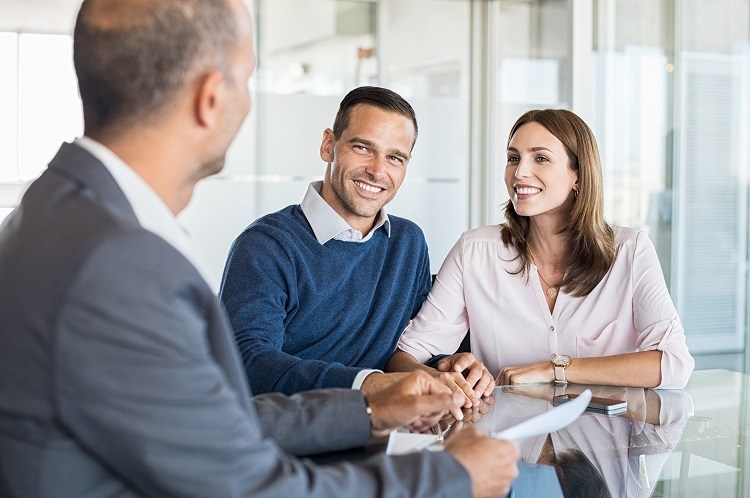 A home purchase may seem simple, but the legal aspects can overwhelm some buyers. While some may be able to successfully sign, seal, and deliver all the important documents on their own correctly, the majority of prospective home buyers will need to seek help from a conveyancer or a solicitor to make sure that the process goes as smoothly as possible.
Conveyancing is the formal and legal process of transferring ownership of a property, wherein the title is officially handed to you. In other words, it covers all the legal requirements of purchasing a home. The process is typically split into three parts: entering into a contract of sale, financial settlement, and registration of the transfer.
Where does the process start?
When purchasing a property, you have to pay attention to all the legal aspects carefully. Once you decide you'd like to purchase a specific property, it's probably a good plan to consult a conveyancer. Put plainly, the conveyancing process starts even prior to the drafting of the contract with the seller.
A conveyancer will be the one to prepare and lodge all legal documents on your behalf, from the contract of sale to the memorandum of transfer.
First and foremost, the conveyancer will review the contract of sale and check the terms and conditions indicated. When you and the seller have both signed the contract, the transaction comes into a cooling-off period (and then the settlement period), giving you the time to inspect the property and finalise financing options.
During this period, the conveyancer will research the property and do background checks which include title search and certificates check. The conveyancer will also compute settlement adjustments after considering land tax, council and water rates, and other fees. He or she will also furnish the document for the Transfer of Land. It is also the conveyancer's job to lodge a caveat to ensure that your interest over the property is secured.
Before the settlement date, your conveyancer will provide you with a statement which details the amount needed to proceed with the agreement.
The conveyancer will also be in touch with your bank, making sure that they are ready to settle on the specific settlement date.
On the settlement day, the conveyancer will represent you in the exchange of transfer documents, stamp duty forms, mortgage files, and other legal documents with the vendor's representative and both parties' respective bank persons. The conveyancer will ensure the completion of all the necessary steps to get you the key to your new home.
After settlement day, the conveyancer will also submit the transfer documents to the Land Titles Office. This will officially transfer the ownership of the property to your name.
Some conveyancers also offer assistance on first home buyer grant application or stamp duty assistance. However, additional assistance might result in higher professional fees.
What are the costs associated with conveyancing?
Hiring professionals to do the work for you does not come cheap, but with the ease and peace of mind they can give you, the investment is definitely worth it.
One thing you should note is the difference between a solicitor and a conveyancer. Solicitors, which are legal professionals that can practice many areas of law including conveyancing, usually charge higher professional fees than licensed settlement agents or conveyancers. Their professional fees may range from around $500 to as much as $1,000.
Aside from professional fees, conveyancers typically charge disbursements. These outgoings and incidentals cover certain processes that the conveyancer will have paid for on your behalf, and may include various searches related to title, land tax, council and water rate, and planning.
How do you find a good conveyancer?
For something as big as a home purchase, it is important to choose the right people to represent your best interests. A conveyancer can make or break your dreams and it is important to choose one that you believe has the best to offer.
Nowadays, conveyancers and conveyancing firms advertise their services online – either on social media sites or on their respective websites. However, the traditional word-of-mouth referral is still king. Ask your real estate agents if he or she knows of a conveyancer that can best assist you. Create a list of prospective conveyancers and reach out to them to get to know more about the services they can provide.
Another thing you need to consider when choosing a conveyancer are his or her qualifications, which can differ from state to state. Some states require conveyancers to have a diploma on conveyancing, while others impose continuing education requirements. Definitely think about hiring a local conveyancer, as he or she will most likely be more in-the-know with the local laws governing property purchases.
You also have to be sure that your conveyancer is registered under the Australian Institute of Conveyancer. This is to guarantee you that your conveyancer will act accordingly and ethically. Do some background checks or ask around to see if your chosen conveyancer had bad records in the past.
Communication is key, and it's important to ask your conveyancer about communication lines. Will he or she be open to electronic conveyancing? How often will he or she reach out to you? Is your conveyancer amenable to regular meetings?
You also have to be clear regarding your budget for conveyancing services. Be upfront in asking for a quote or a breakdown of expected costs, and make sure to be alert of any hidden costs. Always raise concerns if you spot any irregularities with the fees.
Lastly, you can ask your conveyancer if he or she has insurance protection. This will protect you from any risks that may arise from potential incompetence and negligence from the conveyancer.