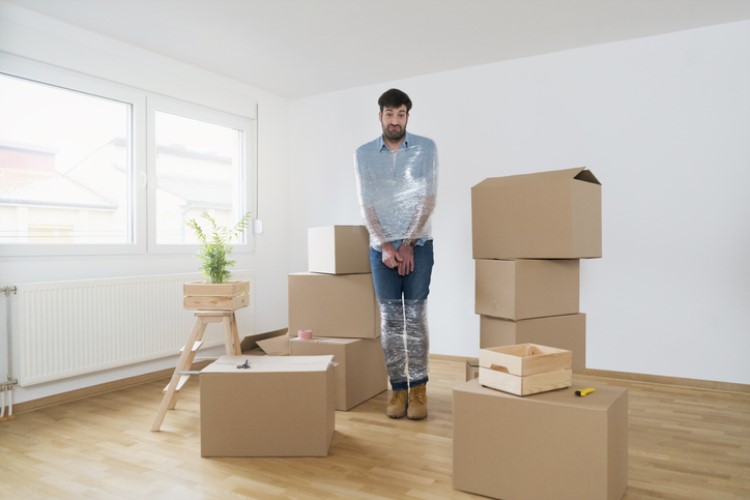 While the government's new deposit scheme garnered cheers from market watchers, some experts think the program might put some first-home buyers at risk of falling into negative equity.
Suburbanite principal and property economist Anna Porter said while the housing downturn appears to be slowing, it is beginning to spread beyond the confines of bigger cities like Sydney and Melbourne.
A recent CoreLogic report said the housing downturn has become "geographically widespread", with all cities recording a dip in prices. Porter said this makes it more likely for some households to be in negative equity.
"Families are locked into their current position and interest rates as they can't even refinance their loans due to loan-to-value ratios (LVR) not adding up for lenders," she told Yahoo! Finance.
An analysis by Macquarie said there is a high chance that the number of mortgage-holders who are already in negative equity is larger than what current industry figures are showing.
With the government's new scheme allowing first-home buyers to borrow for a loan with an LVR as high as 95%, Porter said this could result in buyers owing more than their properties are worth, especially if prices keep falling.
"Interest rates are at the lowest they have ever been in Australia, but yet people will not only have a mortgage to the bank but also a mortgage to the government. Whilst this will not have a major impact on the property market as the number of first-home buyers eligible for the scheme is capped, this will do no favours for the market overall," she said.
To minimise the risk of falling into negative equity, Porter suggested three things. First is to increase the value of the property by making cosmetic renovations. She also recommended that borrowers save a bigger deposit to rebalance the loan-to-value ratio. Most banks require their borrowers to have at least 20% of the overall value of the property as down payment. Lastly, Porter said borrowers can consider taking a home loan with a fixed interest rate. Doing so will ensure that the majority of the repayments would go towards paying down the principal.