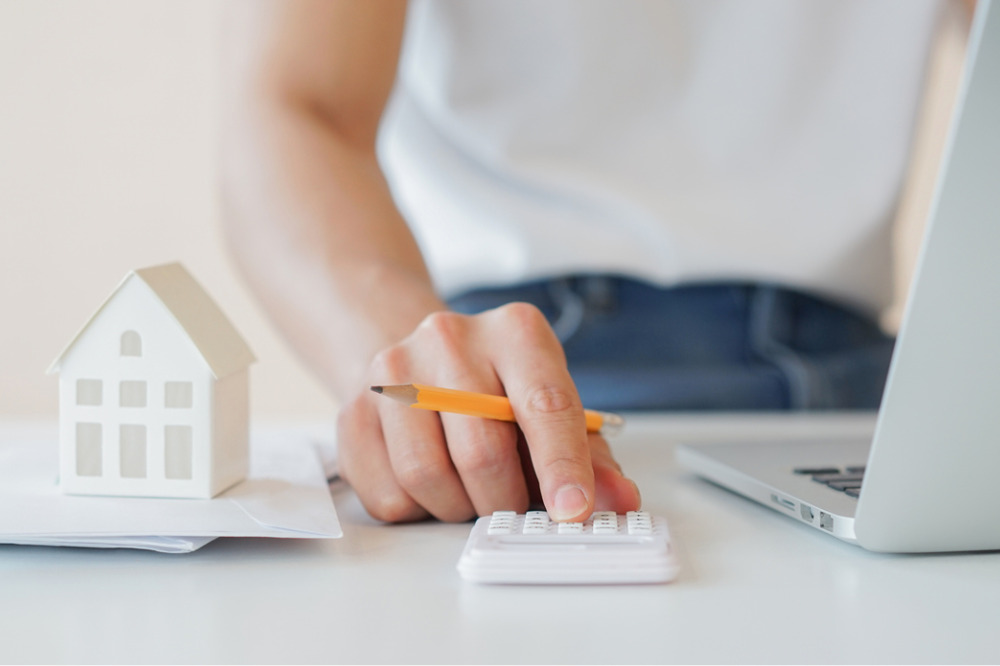 A newly released study by RiskWise Property Research has revealed the 10 most affordable suburbs in Victoria based on the August 2021 figures.
Houses in these 10 suburbs have price tags that are around 70% of the median price in Melbourne at $908,000 in August.
BuyersBuyers co-founder Pete Wargent said the low-rate environment is helping many buyers break into markets within and close to capital cities like Melbourne.
"With first-home buyers still active and now competing with investors for the low level of stock in the market, we expect the more affordable suburbs to be sharply in focus," he said.
Across the 10 top suburbs in Victoria, detached homes still represented solid buying opportunities for buyers with long-term strategies.
"Prices have increased over the past year but there are still areas where there are bargains," Mr Wargent said.
"For those with a long-term strategy, they can expect solid capital growth over the next few years.
"There are opportunities for buyers looking for houses with high land value as a proportion of the property, and a strong component of scarcity, especially if they intended to hold on to the property for several years or longer".
Victoria's most affordable suburbs
Topping the list is Hampton Park in Melbourne's South-East region.
Homes in this suburb are a few hundred dollars short of $600,00.
The median price in Hampton Park has grown by 9.9% in August from last year and by 52% over the past five years.
The surprise, however, came from the two suburbs in Mornington — Hastings and Carrum Downs.
Mr Wargent said these two suburbs remained affordable despite the stellar gains of up to 25% last year.
"Mornington region has been a huge drawcard to homebuyers seeking lifestyle and as more people can work remotely is gaining even more of a reputation as having good buying potential," Mr Wargent said.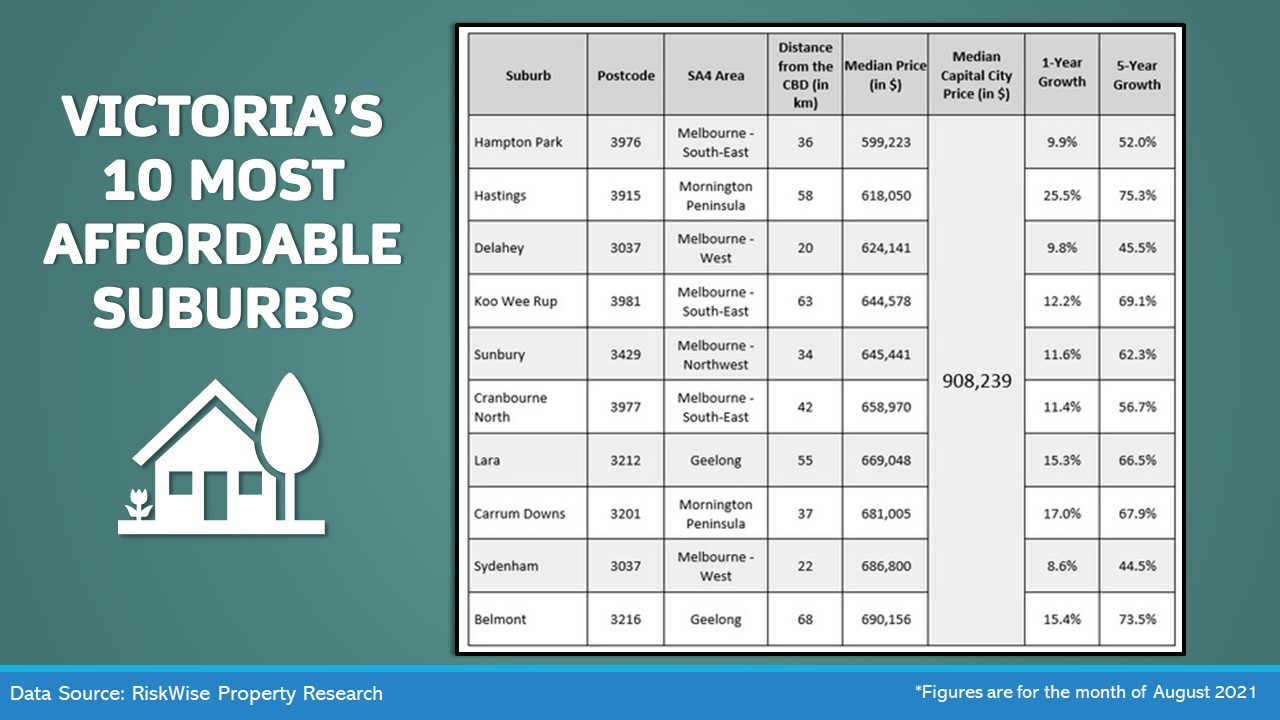 Related:
Click here to see where you can buy the cheapest properties in Australia: The cheapest places to buy property in Australia