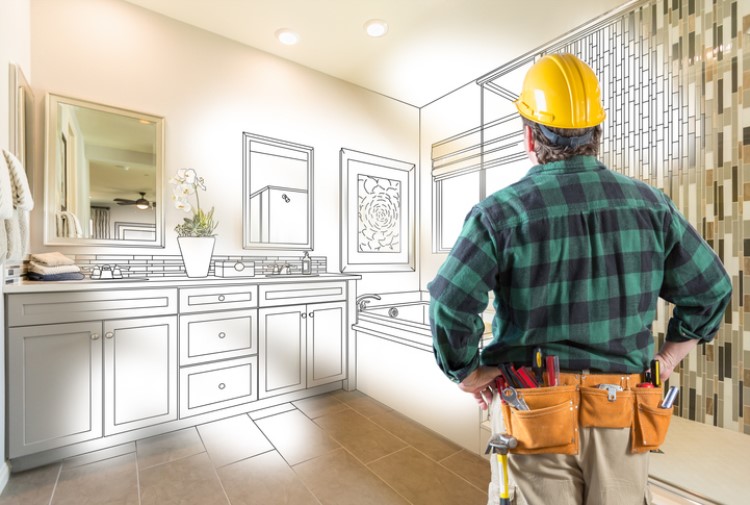 The federal government of Australia has announced a new scheme that will provide owner-occupiers and first-home buyers with a cash grant to help them construct a new house or renovate their existing property.
Under the program, eligible owner-occupiers will be able to receive $25,000 non-taxable grant for their home construction and renovation projects. To be eligible, applicants must meet the income caps of $125,000 for singles and $200,000 for couples.
The HomeBuilder scheme also set a national dwelling price cap of $750,000, which will apply for new home builds, and a renovation price range of $150,000 up to $750,000. The current value of the existing home to be renovated should be no more than $1.5m. The timing of the construction work should start within three months of the contract date.
Existing state and territory mechanisms will be used to distribute HomeBuilder payments. The state and territory governments will process applications for the scheme until the end of the year.
All dwelling types — houses, apartments, off-the-plan units, and house and land package — are eligible under the scheme. Properties which will be used as an investment property will not be allowed under the program.
The scheme is aimed to complement other existing homebuyer schemes such as the First Home Owner Grant programs and the First Home Loan Deposit Scheme.
Concerns about the scheme
While the announcement of the HomeBuilder grant was welcomed by the industry, some experts raised concerns about the implementation of the scheme.
Simon Basheer, national president of the Urban Development Institute of Australia, said the scheme's income and price caps could limit potential applicants, particularly in Sydney and Melbourne.
"UDIA believes that a broader spectrum of income caps may be needed to generate the shortfall in demand, which we estimate to be up to 50,000 new homes over the near term, and we urge the government to continually review this so the vital objective of stimulating demand in the short term is achieved," she said.
Sarah Megginson, managing editor of Australian Broker and Your Investment Property, also raised similar concerns about the price caps set by the HomeBuilder grant.
"You need to spend at least $150,000 on your home upgrade to get a grant worth one-sixth of that value. It is nice, but hardly enough incentive to push someone from 'should I renovate?' to 'what an opportunity, I must renovate!'," she said. "How many single people on, say, a $90,000 income can afford a $150,000 reno on their $700,000 home especially in this economy, with so much job insecurity and property price instability?"
Lynette Manciameli, director at Builder Finders, warned that the scheme might be taken advantage by "unscrupulous builders".
"What we are likely to see off the back of the HomeBuilder scheme is dodgy builders coming out of the woodwork. This is bad news for the consumer and bad news for the many reputable builders who are doing the right thing," she said.
Manciameli said homeowners, in the past decade, faced an accumulated $10.5bn bill for the repair of defects such as leaks, cracks, plumbing problems, and gutter issues.
"Consumers should do everything in their power to vet builders, including seeking out testimonials and checking credit scores. This will help them avoid being saddled with a dodgy builder before it's too late," she said.
However, Peter Koulizos, chairperson at the Property Investment Professionals of Australia, said measures are already in place to protect homeowners.
"The restricted timeframe of the scheme, as well as the requirement for projects to begin within three months of the contract date, will also help to prevent profiteering from unscrupulous operators," he said.
Still, Koulizos said homebuyers need to do their part and make sound decisions before applying for a grant.
"Like with any property investment decision, though, it is vital that homebuyers complete thorough research and seek expert individual advice before buying a new home, because it is a significant financial decision that will last much longer than the $25,000 grant," he said.