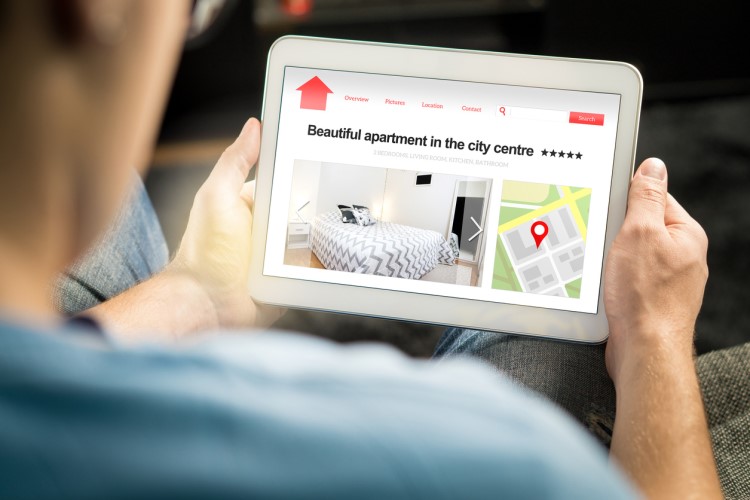 The government's plan to help first-home buyers break into the market by lowering the required deposit amount is believed by many to be a step towards achieving affordability. With current house prices on a downtrend, how much do these buyers have to shell out for a deposit?
Under the First Home Loan Deposit Scheme, first-home buyers who are struggling to reach the 20% deposit requirement by lenders will be given a chance to apply for a home loan with a down payment of as little as 5%. The scheme will start by January 2020 and will be available to single first-home buyers earning up to $125,000 annually and couples taking home up to $200,000 per year. The government plans to help around 10,000 first-home buyers annually with the scheme.
With the current deposit adjustments, how much do first-home buyers in each capital market have to shell out initially to enter the housing market?
Dwelling values across Australia maintained their downward trend in April, falling by 0.5% on a month-on-month basis and 8.4% on an annual basis in April. These figures are according to the latest housing figures by CoreLogic.
Using CoreLogic's April median housing data, the capital city where first-home buyers need to save the least for a home deposit is Darwin, which has a median value of $390,621. This means that first-home buyers would only need to shell out around $19,500 for their initial deposit under the scheme.
Sydney remained the most expensive capital city for dwellings, recording a median value of $780,672 — considering this, qualified first-home buyers will need to pay roughly $39,000 for their deposit if they want to buy a house in the city.
The table below shows how much a 5% and 20% deposit requirement in each capital city would cost eligible first-home buyers: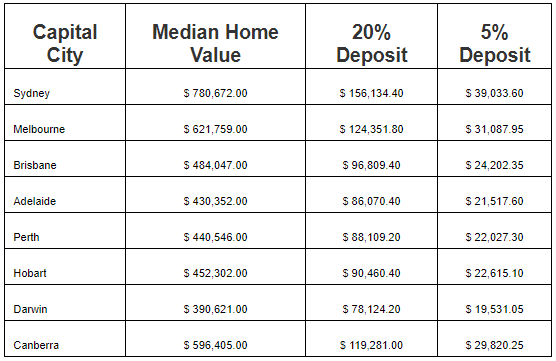 Typically, home buyers with less than 20% deposit would be required by financial institutions to pay the lender's mortgage insurance, a policy that protects banks in case borrowers default on their mortgages.
With the scheme, however, the government will underwrite their home loans and will serve as the guarantor.
Compare Home Loans Rates from Top Lenders in Australia to find out if the scheme works for you.
Beneficiaries of the scheme will be able to receive support from the program for the life of the loan or until the mortgage is refinanced.