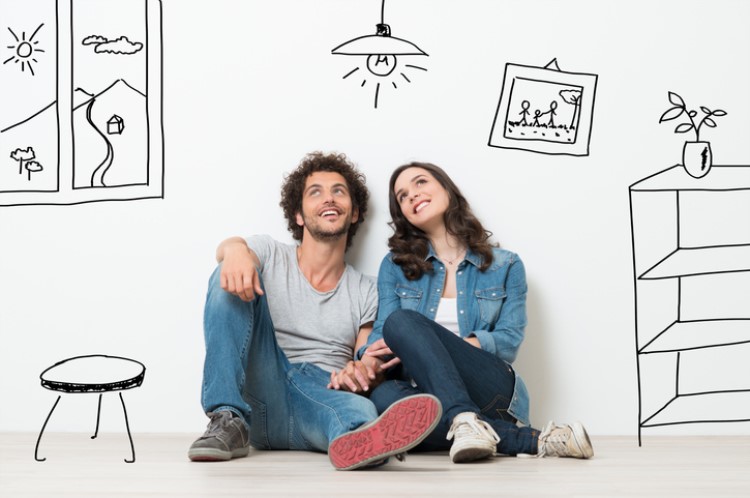 In its final attempts to woo Australians to its favour this coming election, the Coalition government has announced a scheme that would dramatically change the game for first-home buyers intending to enter the housing market — Prime Minister Scott Morrison pledged $500m to support first-home buyers in their journey to homeownership by lowering the required deposit needed to take out a home loan.
"We want to help make the dreams of first-home buyers a reality. With the banks pulling back and larger deposits of 20% now being standard, it is not getting easier," Morrison said.
What the initiative means for buyers
Under the First Home Loan Deposit Scheme, first-time buyers who are struggling to reach the 20% deposit requirement by lenders will be given a chance to apply for a home loan with as little as a 5% down payment. They will not be subject to lenders' mortgage insurance (LMI) since the government will underwrite their home loans and will serve as the guarantor.
The proposal was modelled after a similar scheme in New Zealand called Welcome Home Loan, which was established in 2003.
The government plans to start the program by January 2020, making it available to single first-home buyers earning up to $125,000 annually and couples taking home up to $200,000 per year.
Beneficiaries of the scheme will be able to receive support from the program for the life of the loan or until the mortgage is refinanced.
Urban Development Institute of Australia (UDIA) national president Darren Cooper said the scheme would be of great help for many Australians who are finding it hard to overcome the home-loan deposit hurdle.
"Supporting eligible first-home buyers who have saved a 5% deposit, by guaranteeing the balance of the 20% deposit through this scheme, is a great initiative. It truly is a leg up for first-home buyers," he said.
Cooper believes the launch of the scheme could not have come at a better time since house prices have been increasing much faster than household incomes, resulting in many Australians taking as much as 10 years to save for the 20% deposit.
"This is a great start and a really innovative way of leveraging the National Housing Finance and Investment Corporation to get more people into their first home faster," he said.
In response to the Coalition's proposal, The Australian Labor Party committed to matching the scheme with a similar policy that would help ensure affordability.
"We back genuine support for first-home buyers — that's why we are also reforming negative gearing for future purchases, so young Australians don't have to keeping losing out to wealthy property speculators," Shadow Treasurer Chris Bowen said in several reports.
In a report in The Australian Financial Review, Stockland chief executive Mark Steinert also approved of the government's plan, saying it could be a "total game changer" for first-home buyers.
"The reason why it's a big deal is because the current downturn has been created by the inability to get finance. We support programs that help people achieve home ownership, especially as many first home buyers still find it difficult to save for a deposit," he said.
Why is the scheme flawed?
However, other market watchers were not as impressed. In a think piece in Property Observer, Hotspotting's Terry Ryder said the government would not be solving the root cause of the worsening affordability with the scheme.
"But the First Home Loan Deposit Scheme will be available to only a limited number of first-home buyers and it fails to address the core issues – the price they will pay for properties and the associated costs of getting into the market," he said.
The Coalition's plan would help only 10,000 beneficiaries annually, translating to one in every 10 first-home buyers.
In a commentary in The Conversation, Grattan Institute fellow Brendan Coates said the new scheme would not have much impact, increasing home ownership by only a little at best.
"It might also push up prices – but by even less. Some people saving for their first home might buy earlier. Others just priced out of the market at the moment could afford to pay a little more for a house given that they would not have to pay lenders mortgage insurance," he said.
Coates said that coming up with the required deposit is not the greatest challenge first-home buyers face, but the high serviceability requirements by lenders.
"Their problem is qualifying for a mortgage when banks assess their ability to repay the loan assuming an interest rate of 7%, much higher than the typical 4%," he said.
Coates also said there is an underlying problem with Morrison's proposal, which is similar to previous initiatives such as the First Home Super Saver Scheme in 2017 and the Howard and Rudd government's first homeowners grants.
"It tries to fix the housing affordability problem by adding to demand for housing. Because it costs the budget less, the new scheme is less bad than its predecessors. But it shares their critical flaw: it pretends we can make housing more affordable without hurting anyone," he said.
In a separate report in News.com.au, Coates said the only solution to ending the affordability crisis is by boosting the supply of housing.
"There are ways to make housing more affordable, but that involves prices being lower than they otherwise would be, which will affect homeowners today and will involve tackling contentious issues like density in our cities," he said, "It's a choice we have to make as a society — whether we want younger Australians to be able to live out the Australian dream."
Realestate.com.au chief economist Nerida Conisbee shared the same sentiments, saying that increasing supply would definitely address affordability concerns.
"But again, there are always losers in that. No matter what you do there's going to be losers, but what's positive is that the losses will be relatively minor compared to changing negative gearing," she told News.com.au.
The University of Tasmania's Saul Eslake, a former economist at ANZ, said the scheme could result in some Australians ending up owing more than their house is worth.
"It's in effect encouraging people to take out 95% loan-to-valuation ratio (LVR) loans. In a market where prices appear to be falling, there's a risk that someone who enters this scheme may find themselves in a negative equity position," he told The Age.