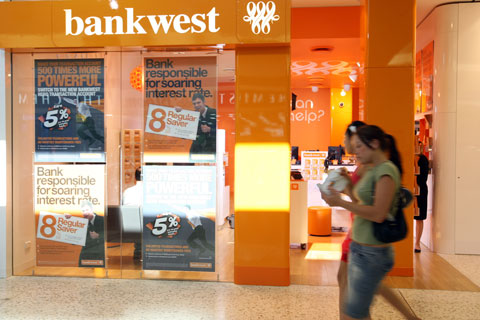 Taking its lead from the Big Four, Perth-based Bankwest is once again lifting mortgage rates for interest-only loans.
From Tuesday, Bankwest will increase new interest-only owner-occupier home loans by 0.05%, while dropping new principal-and-interest investor home loans by 0.15%.
The latest increases come on the heels of the last round of rate rises in June.
Moreover, starting from October, the CBA-owned bank will lift existing interest-only rates for both owner-occupiers and investor home loans by 0.35% and 0.25% respectively.
Paul Vivian, head of marketing at Bankwest, said the bank was taking into consideration the needs of customers, shareholders, and regulators. "The changes are being made in line with regulatory guidance and customers can consider moving to our lower principal-and-interest rates so they pay less interest over the life of their home loan," he said.
Bankwest's owner-occupied interest-only home loans will rise to 4.34%, and its premium select home loan will rise to 4.44%. In contrast, its investor principal-and-interest home loans will drop to 4.89%, down from 5.04%.