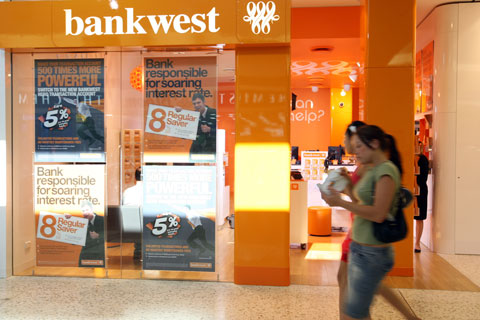 Bankwest, the Perth-based subsidiary of Commonwealth Bank of Australia (CBA), is the latest lender to introduce large rate hikes for interest-only borrowers in a bid to push them onto less precarious principal-and-interest loans.
The bank will hike interest rates on new fixed-rate interest-only loans for investors and owner-occupiers by as much as 34 basis points. Bankwest also gave a reprieve to investors paying down both principal and interest, reducing rates by 30 basis points for borrowers who've stumped up deposits greater than 10%.
For loans above $500,000, rates will be reduced by 40 basis points.
Bankwest's complete fixed home loan product will only be available to borrowers who're paying principal, with interest-only borrowers barred from the product. All borrowers eyeing interest-only loans will also need to stump up a minimum 20% deposit.
Paul Vivian, head of marketing at Bankwest, said the changes were rolled out to comply with the Australian Prudential Regulation Authority's (APRA) new rules, which restrict new interest-only lending to 30% of new residential mortgages. APRA is also pressuring banks to limit growth in lending to investors to 10% a year.
Rates on a number of fixed-rate interest-only products will increase by between four and 30 basis points, regardless of whether borrowers are investors or owner-occupiers.
"We will continue to asses our capacity to provide interest-only lending based on regulator guidance," Vivian said.
As for refinancing, Bankwest overturned a previous ban on customers from rival banks refinancing their principal-and-interest loans.
"We aim to balance the needs of our customers, shareholders, regulators and the community when reviewing our products and pricing. As always, we are mindful of our broader obligations as a responsible lender," Vivian said.