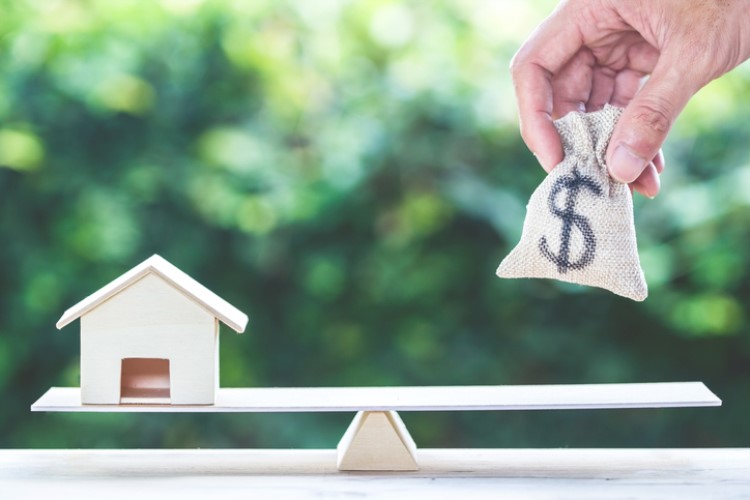 According to founder and CEO of Metropole Property Strategists Michael Yardney, less than 4% of properties currently on the market are what he considers 'investment grade'. So what makes a good investment property and what should you be looking for before purchasing one?
Pick a strategic location
Perhaps the most important thing to consider when buying an investment property is the loc ation. The location dictates everything - the price of the property, the type of tenants you would likely have, and the rent you can charge.
There are many things to consider when choosing a location, but the most important thing is to make sure that the property is strategically placed. Three things you need to consider are accessibility, safety, and convenience.
Accessibility
The most important thing on the list is the property's accessibility. Is it near major roads and highways that can make commuting convenient and easy? Are there many transport options available? Is walking an option when going to the nearest shops and other areas of interest?
Safety
When looking at safety, it is not always about security from crimes. Safety also involves making sure that your property is not in a location that's prone to bushfires, flooding, high winds, and other environmental hazards.
Convenience
Another important factor in choosing the location is the convenience it will bring to potential tenants. The closer the property is located to CBDs and other important amenities, the more you can justify higher rental costs.
What is the infrastructure like in the area of your choice? For these criteria, you have to see if the location is near supermarkets, hospitals, schools, shopping centres, parks, restaurants, and any other location which is of interest.
Market appeal
Buying an investment property is an entirely different game from buying your own home. To be a successful property investor, you need to consider the needs of your potential tenants - not your own.
It is important that you look closely at the demographics of your potential tenants when looking for a property.
Your location will often dictate what type of tenants you will most likely attract. If you are getting a unit within close proximity to a central business district, your property will get considerable demand from young professionals and workers.
Places near universities and schools are more likely to attract students and families, while detached homes in quiet neighbourhoods are more likely to attract young couples who are starting a family, or established families.
The presentation of your property will also influence the type of tenants you will get. In order not to polarise any potential tenant, you have to see to it that you make the property as neutral as possible when it comes to aesthetics.
For instance, instead of splashing the walls of the house with the trending colour of the year, opt to paint them with neutral colours instead like whites, creams, and beiges. Incorporate styles and designs that can easily be paired with other design elements.
The key here is to make the home a blank canvas that your tenant can use to express their own individual style. Just make sure that whatever your tenant wishes to alter inside and outside the house should be agreed upon by both parties.
Understand the property cycle
As an investor, it is important to have a clear understanding of the phases of the property cycle in strategising when you would make your first move.
The property market, just like any other market that can be affected by several economic factors, moves in cycles. It has three main phases: the boom, the upturn, and the slump.
The boom
Lasting only for a short period of time, the boom phase is when property prices increase. It is a sellers' market – properties are often sold for more than their asking price as buyers outbid each other. Access to finance is relatively easy, especially for first-time buyers.
During this phase, developers play catch up, establishing new housing supply which eventually creates an excess in the market. The oversupply dampens the boom phase and commences the slump phase.
The slump
Oversupply causes vacancy rates to rise and rental rates to slowly descend. Contrary to popular belief, prices do not necessarily reflect a steep decline during the slump phase. While there is a chance of that happening, typically prices can just stay flat for a longer period of time.
Typically, the slump phase is the longest period in the cycle. Its duration is usually tied to the length of the boom phase.
Through the course of the slump, sellers can find it more difficult to sell their properties, as buyer sentiment becomes less enthusiastic and access to finance becomes more difficult. The slump phase is especially hard for new home buyers, who may find themselves struggling to meet their monthly repayments due to interest rate hikes.
The upturn
The upturn begins after the market reaches the trough. Over this phase, prices and rents start to climb up again and investors begin to see shorter durations when it comes to property sales.
When to enter the market?
While you can enter the market at any point of the cycle, you will need to establish a strong set of strategies depending on the current phase.
For instance, you can take advantage of the slump phase to purchase low-priced properties provided that you took the time to research the market they are in. One challenge you have to face in this scenario is the stricter lending rules which may either limit your choices or present you with costly options.
That said, the upturn phase appears to be the best stage out of the three for investors, given that properties are affordable, and returns are also lucrative. As the upturn phase reaches its peak, strong interest from investors and first home buyers will push the housing market into another boom phase.
Potential for renovation
Renovations can really boost the value of your investment property. Not only will the property be more attractive to potential tenants, but it will also provide you with healthy gains once you decide to sell the property.
Be strategic when you renovate. Prioritise high-traffic rooms like kitchens and bathrooms when you are planning which parts of the house will get a facelift. It is also necessary to be updated with current trends in design to make your home modern looking.
Do not fear the word renovation — it does not always entail splurging on new walls, new floors, and new furniture.
A renovation can be as simple as changing the paint on the walls. As mentioned earlier, choose neutral paint colours that will make the rooms seem more spacious than they are. You can also replace door, window, and cabinet handles in your kitchen and bathroom with shiny and modern ones to give the room an instant makeover — all for a minimal cost.
When it comes to flooring, a new carpet can transform the look and feel of a room without breaking the bank.
You can also try these cheap tricks:
Installing mirrors in strategic places to make the room look bigger.
Repurposing old cabinets as bathroom fixtures
Replacing old toilets, showers, and taps with new ones
Removing unnecessary doors to achieve an open floorplan
Trying downlights in certain rooms to give a cozy feel
Place additional storage cabinets in bedrooms and bathrooms