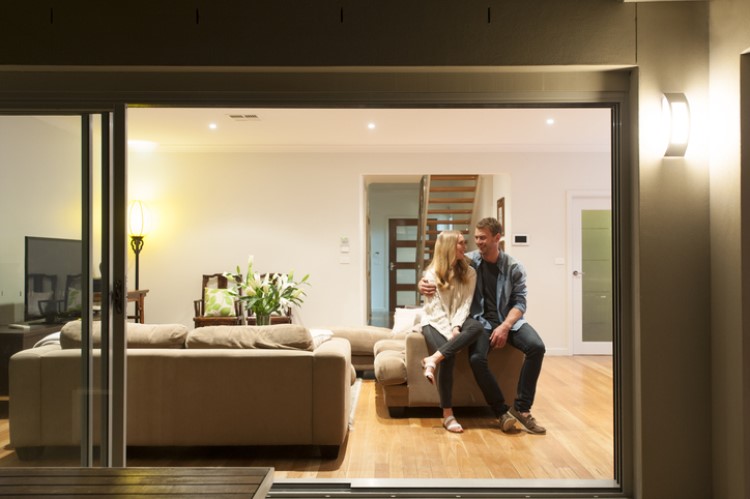 In an effort to help new home owners navigate the first-year waters of paying off their loan, lenders sometimes offer what's called an introductory home loan, otherwise known as a special one-time interest rate issued when the loan is first taken out. Think of it as a discount for signing up.
Although considered the most competitive rate on the market, and useful in helping new home owners get a head start in paying off their loans, there are some features that need to be considered – one of the most important being that the rate is only valid for a limited period.
What to be aware of
A 'honeymoon' home loan rate pays homage to its nickname; a honeymoon that you never want to see come to an end, but it does. Alluring in the beginning for its competitive interest rates in comparison to other products on the market, it's also worth knowing that an introductory home loan rate usually only lasts for a period of 12 months, which thereafter the lender's standard variable rate begins working.
The type of introductory rate will vary between lenders, including whether they can offer you a fixed introductory rate or a variable introductory rate, meaning that while both will be at a promotional rate, the fixed will be set in stone and the variable will continue to fluctuate with the market. To re-frame, if the lender's standard variable rate rises, the discounted variable rate will take a ride up with it.
While an introductory rate allows a borrower to maximise their payments in the first year of taking out the loan, some banks are known to cap the repayment amount during this time.
Furthermore, in an effort to stop people from jumping between different 'honeymoon' rates, there can be exit fees and refinancing fees applied, so it's best to be aware of these if you think you will re-finance your loan or switch to a lender that can offer you a better rate soon after the introductory period.
Ultimately, don't easily sign into a home loan or team with a lender based only on their discounted introductory rate. You need to consider the entire life of the loan and be well informed of what rate will apply once you progress past the promotional period.
How to benefit
In listing everything to be aware of before signing into a 'honeymoon' rate, there are no-doubt some up-sides to having a discounted interest rate applied to your home loan in the first year of taking it out.
First off all, there are a throng of expenses to tend to after moving into a new home: furniture, home and contents insurance, a vehicle to get you around, maybe even a few renovations to be done if need be. Therefore, there is financial opportunity to tend to such expenses or save assets to the side by means of having a very low interest rate.
The second benefit, and one of the best ways to leverage the 'honeymoon' rate, is to voluntarily put more money down on monthly repayments, which can shave a few thousand off the loaned amount and lower the interest rate over the life of the loan. But as said earlier, some banks can cap the amount you can repay in the first year, so it's best to check with your lender first.
Entering into an introductory home loan deal can significantly help new home-owners get ahead early on, but borrowers are advised to read the fine print and be aware of when the standard variable interest rate will take effect, and how much higher it will be.