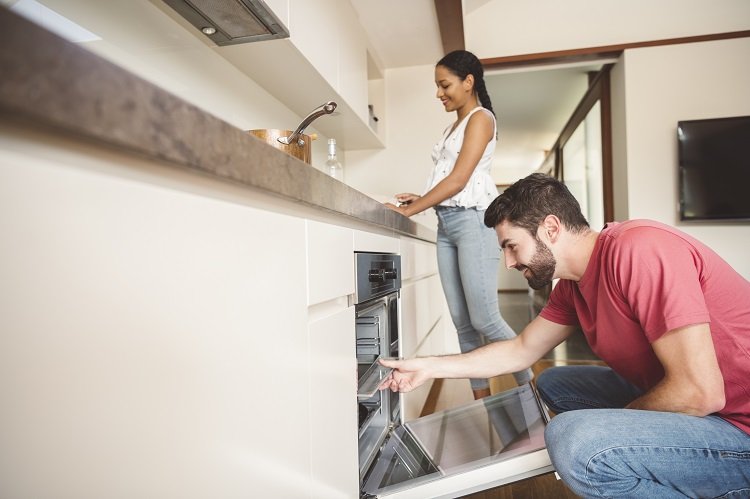 As much as everyone would hope otherwise, purchasing a property is not always as straightforward as it appears, even in settlement. Inconvenient delays can pop up even when you're so close to the finish line, so it's important to be aware of any potential snagging points and work to smooth out these issues before hand, stopping them before they can start.
What are some usual causes of delay?
Bank problems
There will never be a settlement if you and the seller have not made sure to submit all the required paperwork to your banks or lending institutions.
Bank delays are actually a fairly common occurrence during settlement, usually when something is not ready on the agreed settlement date. This could result in the seller being assessed penalty interest on the amount owed to the vendor, and it is also likely that they will bear the costs of rescheduling settlement for both parties, including solicitor and conveyance fees.
While buyers have the right to recover these losses from the bank or the seller – especially when the delay is not their fault – it can still be a costly and tedious case to make.
To avoid bank delays and unexpected losses, the buyer and seller must ensure that they agree on a settlement date with enough time for the buyer to take care of all of the financial requirements. Because banks typically accomplish mortgage approvals in one to two weeks, it is wise to agree on a comfortable settlement period – in most states they last from 30 to 90 days.
As a buyer, you also have to be timely and accurate in submitting documents and information to your lender. Any spelling mistakes or missed information can push settlements for a few days to a week or two.
Final inspection issues
Another common settlement delay point is the final inspection, when buyers conduct one last examination of the property to ensure that it is in the same condition as when they agreed to the purchase.
Buyers should be able to make several types of inspections to ensure the condition of the house – it is recommended that they be done with a professional property inspector.
First and foremost is the structural inspection, where you review the elements that are integral to the makeup of the house. This includes the roof, foundation, walls, doors, and windows.
A maintenance inspection, on the other hand, involves examining house fittings, gutters, flooring, wall paint, and tiles.
Electrical and plumbing checks should also be done as things like wiring and water systems are often overlooked. As these elements are usually out of sight, it is worth hiring an expert to check if electrical and water systems are in their best shape.
Make sure to also check the property's chattels – appliances, carpets, light fittings, garage doors, and the like. Before signing the contract, you will want to make sure that these things are accurately detailed on paper, including an indication that they will need repair, if applicable. This last point is very important, as you will not have any claim against the seller if the latter did not misrepresent the condition of the property in the contract.
Are there different rules in each state or territory?
To put it simply, yes. Buyers and sellers have to follow different sets of rules when it comes to delayed settlements depending on where the sale is happening.
In the Northern Territory, both parties can issue a notice if one is not yet ready to settle, allowing at least 10 working days for the party to take care of the cause. Tasmania operates nearly identically, save that the minimum number of days given to the other party starts at 14.
In Southern Australia, any change to the settlement date after the contract has been signed can only go through if both parties are in agreement – and it should be noted that neither party are obliged to accept a request to change from the other.
If the buyer has lapses prior to the settlement date, the seller can issue a notice with a 14-day completion period. Queensland has a similar rule, with both parties having the ability to terminate the contract or press charges if needed.
In some states, sellers have the right to charge penalty interest. Sellers in Western Australia often give a leniency of three working days for settlement dates. In New South Wales, a seller can give an additional 14 days.
In Victoria, a buyer cannot demand penalty interest if vendor delays the settlement. However, if the setback reaches 10 business days, either party has the right to terminate the contract.
How can issues be prevented?
Buyers and sellers can make the process go as smoothly as possible by being responsible, as issues surrounding property settlement can nearly always be kept at bay if both parties fulfil their duties accordingly.
Being organized is a must. Make it to a point to arrange your paperwork and keep track of deadlines. The last thing you would want is to miss the settlement due to your negligence.
The other essential is communication. Property purchases are a two-way street, and if the buyer is encountering issues during inspection, the best course of action is to inform the agent and the seller as soon as possible.
This also means buyers (and sellers) should be diligent and proactive. One useful tip: keep records and documents to have something to refer to when things go a bit sideways.
Also, hiring professionals is highly suggested. While this may add another layer to your list of costs, having the right people making sure the process is streamlined will always be worth it.