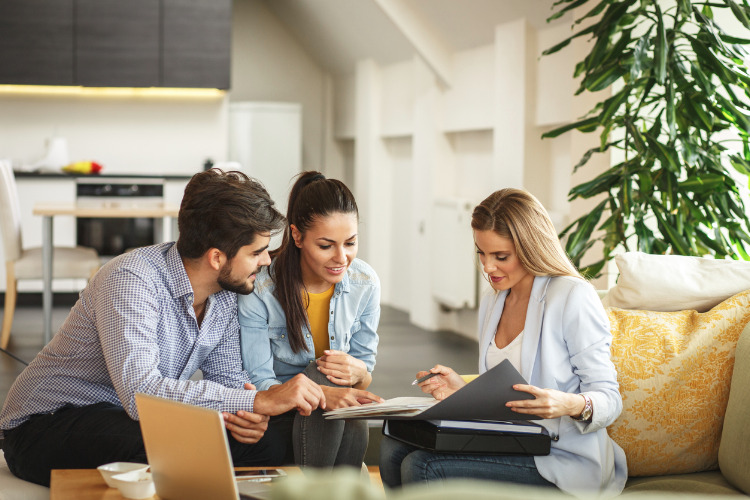 Property conveyancing seems like the simple task of changing the name on the Certificate of Title and handling some legal documents, but it has complexities that you may not be able to handle on your own. A licensed property conveyancer can assist you in this process, pushing you a bit closer to getting the keys to your new home.
Conveyancing involves transferring ownership of a property from one person to another. A property conveyancer who would help you in this process should be licensed and qualified. He or she can:
Provide information and advice about the sale or purchase of property
Prepare legal documentation for property transactions
Represent either the vendor or the buyer during the settlement process.
Conveyancers may set you back around $500-$1,000 for their professional fees; usually conveyancing fees are more expensive when buying than when selling, as additional searches are performed when purchasing a property.
Aside from these costs, they usually charge disbursements as well. These may cover certain processes that a conveyancer may have to pay on your behalf.
Conveyancer vs solicitor
While they do the same tasks, conveyancers and solicitors are quite different from each other. A solicitor is a legal professional who has a more extensive knowledge of the law and may be able to guide you in transactions that require attendance at the Australian courts.
Solicitors are lawyers who can assist you with legal matters that a property conveyancer might not be able to assist you with. They are more suitable to handle complex, risky property transactions.
The cost of hiring a solicitor is often more expensive due to the range of services they can provide. A solicitor may charge by the hour, compared to conveyancers who typically have a fixed fee.
Choosing between a conveyancer and solicitor depends on your property transaction and budget. If they are complexities in your transaction, a solicitor may be ideal. However, if you are on a tight budget and is comfortable working independently, a conveyancer may be best.
Take note, however, that you are required to have a solicitor in property transactions in the Australian Capital Territory and in Queensland. You must also use a conveyancer within the state or territory that the property is located in.
The conveyancing process
Your property conveyancer will prepare and lodge all legal documents on your behalf. He or she will review the contract of sale and check the terms and conditions indicated. Once you and the seller have signed the contract, the transaction reaches a cooling-off period, which gives you the time to inspect the property one final time if you wish.
Your conveyancer will also research the property and do background checks during the cooling-off period. They will also calculate settlement adjustments, taking into consideration land tax, council rates and other fees. The conveyancer will also lodge a caveat ensuring that your interest over the property is secured.
Before the settlement date, you should receive a statement from your conveyancer, detailing the amount needed to proceed with the agreement. He or she will also be in touch with your lender to make sure they are ready to settle on the settlement day.
During the settlement day, your property conveyancer will represent you in the exchange of transfer documents, stamp duty forms, mortgage files, and other legal documents with the vendor's representative and both parties' respective bank persons. Your conveyancer will ensure all steps necessary are completed.
After settlement, your conveyancer will submit the transfer documents to the Land Titles Office, officially transferring the ownership of the property to your name.
Some conveyancers could help on the first buyer grant application or stamp duty assistance, but they might charge a higher fee.
Choosing a conveyancer
Purchasing a home and its legal aspect can be overwhelming. A property conveyancer may help ease some of this weight off your shoulders. He or she will ensure that the transaction goes as smoothly as possible, so choosing the right one is essential.
Some of the things you should consider when choosing a conveyancer are:
He or she should be registered under the Australian Institute of Conveyancer
He or she has the right qualifications, which varies from state to state
The fees you must pay for the conveyancer's services
e-Conveyancing
One in four paper-based settlements was delayed, according to PwC's Digital Property report. This hurdle results in stress and financial losses. Using an online-based system for conveyancing may make the process easier and less stressful for all parties involved.
Electronic conveyancing or e-Conveyancing refers to settling a conveyancing transaction using an electronic lodgement network operator (ELNO). It replaces the need for paper-based settlements, making the process more accessible for all parties. PEXA was the first ELNO used in Australia, however other providers are entering this space, such as Sympli.
A lawyer, property conveyancer, and bank representative can "meet" on a virtual settlement room where the documents can be prepared, signed by the parties, and then lodged for registration. Once this phase is complete, the rest of the conveyancing process could occur.
Despite generally being a lot easier, e-Conveyancing creates additional steps for lawyers, conveyancers, and clients. Lawyers and conveyancers must comply with Electronic Conveyancing (Adoption of National Law) Act 2012 when conducting conveyancing transactions.
Clients will not be able to access PEXA directly but need to provide their authorisation for their lawyer or conveyancer to access on your behalf. When you provide authorisation, your lawyer and conveyancer should also verify your identity, reducing the risk of fraud.