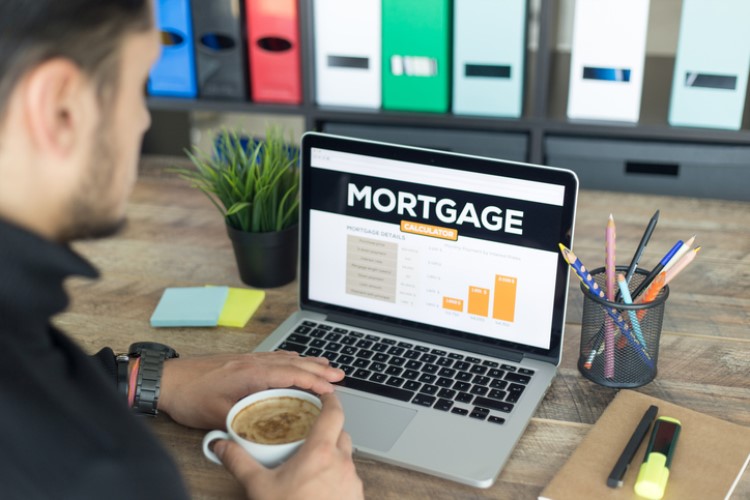 For the first time in over two years, the Reserve Bank of Australia moved the official cash rate, lowering it further from 1.5% to 1.25%. How will this change affect the mortgage repayments of many Australian home-loan borrowers?
If you are currently under a fixed-rate contract, do not expect any relief from the rate cut. Fixed-rate borrowers are always on the losing side if the central bank decides to lower the cash rate — you would not be able to benefit since you are tied to a specific rate for a certain period of time. This means that you will be paying the same amount of repayments until the end of your fixed-rate contract.
Variable-rate borrowers, on the other hand, may be able to pocket some cash after the RBA's move. With the likelihood of further rate cuts in the next several months, borrowers with variable-rate home loans could take advantage of lower mortgage rates and save hundreds, even thousands, annually.
However, there is no guarantee that lenders will pass on the full rate cut to their borrowers. When the RBA decided to cut the official cash rate this month, only two of the big four banks passed the full rate cut to their borrowers. In such cases, it pays to check out how your home loan compares to others currently in the market — if you feel that you are missing out, consider refinancing your home loan.
How much you can save with 25-basis point rate cut
It might not seem a lot, but a 25-basis point decrease in mortgage repayment could translate to a significant amount of savings. If you initially borrowed $400,000 with a 25-year term and a 4.65% mortgage rate, you would be paying $2,257.52 monthly. On annual terms, you would pay $27,090.24.
With a 25-bps mortgage-rate cut to 4.4%, you would pay $2,200.69 per month – a savings of $56.83. In a year, you could save as much as $682.
The table below shows different home-loan scenarios and how much 25- and 50-bps rate cuts would be able to save you if you have a $400,000 home loan with a 25-year contract:
Potential savings on a 25-bps and 50-bps rate cuts

Mortgage Rate
4.65%
4.4%
4.15%
Monthly Repayment
$2,257.52
$2,200.69
$2,144.62
Monthly Savings
n/a
$56.83
$112.9
Annual Savings
n/a
$681.96
$1,354

These are calculated using the mortgage repayment calculator. Take note that these are just estimates — they assume that interest rates are constant and they do not take into account other home-loan fees. These also assume that you are paying on a principal-and-interest-rate basis.
Consider fixing your home-loan while the rate is low
While it is highly unlikely that the central bank would boost rates in the near to medium term, it is still crucial to take note of this strategy to take advantage of the low-interest-rate environment.
In instances when the central bank decides to cut the official rates, home-loan providers also provide discounts to new fixed-rate borrowers. Locking your home-loan interest rate in such times would be able to help you pay the same amount for the whole fixed-rate term.
The only downside to this, as mentioned earlier, is that you would not be able to take advantage of lower rates should the cash rate fall even further.
Your Mortgage previously published a guide explaining all the benefits of a fixed-rate home loan.
Try getting a split-loan
Getting a variable-rate or a fixed-rate home loan is not a black-or-white situation. There is actually a way for you to enjoy the best of both worlds through a split loan.
In essence, a split loan divides your home loan into two parts — one part will bear the current variable rate while the other will take a fixed rate. A split loan will let you have the security of a fixed-rate mortgage and the flexibility of a variable-rate home-loan deal.
Is it wise to get a split loan in a low-interest-rate environment? It actually depends on your preferences. If you are unsure where rates will go in the coming years, a split loan will be able to secure the interest rate of a portion of your home loan. You can also try to compare home loan mortgages for their interest rates.
The good thing about split loans is that you have the power to decide however you want to divide your loan. Depending on your lender, you can also negotiate how long the split-loan term will be.
Know more about the strategies in getting a split loan by checking this guide.
Get help from a mortgage broker
It is important for borrowers to ensure that their mortgage rates stay competitive, especially when the central bank moves the cash rate down. Not all lenders have the capacity to pass on the full rate cut to clients, making it a must for borrowers to shop around the market to see what other home-loan providers have to offer.
For those who do not know where to start, reaching out to mortgage broker might help. These professionals have access to a network of lenders and they might be able to help you compare your current home-loan deal with others currently in the market.
If you are a first-home buyer and you want to know how much you can borrow with the current interest rates, you can try using Your Mortgage's How Much Can I Borrow? Calculator to get a glimpse of your borrowing power. You can then reach out to a mortgage broker to have a deeper understanding of your financial health and to explore what options are suited to your needs.