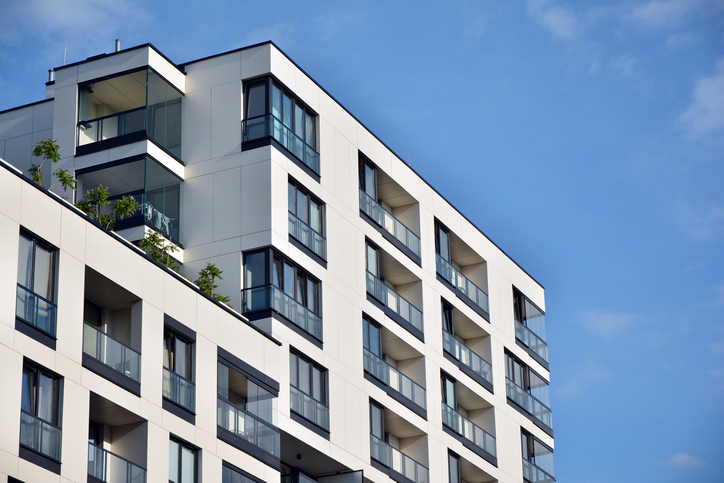 For many homebuyers whose lifestyle revolves around the city, the easiest way to break into the housing market is to get a unit at an apartment build. Detached homes in or within close proximity to the city have sky-high price tags, making units the more practical option for many.
If you are planning to make a dwelling purchase soon, here are the reasons why you should consider getting a unit.
Units are more affordable
Apartments are typically cheaper than detached houses. According to the CoreLogic June 2020 report, the median value of units in the country is $521,020, around 8% cheaper than detached homes, which have a median price of $568,730.
If you compare capital-city prices for houses and units, the difference is more noticeable. The median unit value in state capitals sits at $576,058, 15% lower than that of houses at $677,194.
Of all state capitals, Darwin has the cheapest median unit value at $271,757. On the other hand, the most expensive units are in Sydney, where the median value is at $761,792.
The table below shows the median unit and house values in each capital city: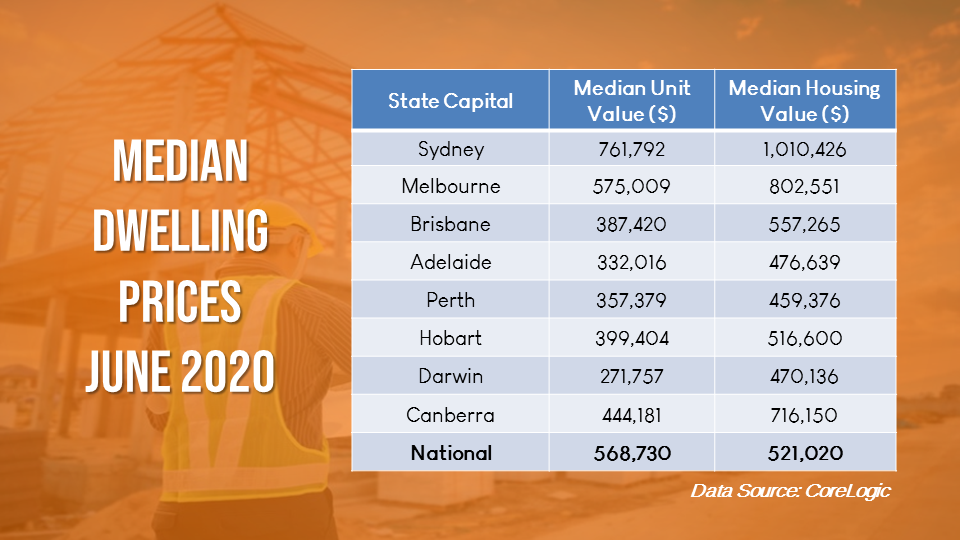 Apartments need less maintenance
Given that you do not have a lawn or garden to tend to, apartments are easier to maintain than detached homes. Furthermore, in most apartments, maintenance is covered and taken care of by the strata or the body corporate.
The only thing you have to worry about is the interior of your home. Still, you can seek help from your strata if ever you are having problems with your plumbing and electrical wiring.
Location is always accessible
Living in an apartment near city-centres gives you unparalleled accessibility to areas of interest, including offices, malls, healthcare facilities, malls, and restaurants. This way, you would not worry about transportation.
One catch, however, is that you might find it hard to look for a parking space if you own a car. This is also challenging if you have visitors coming from other cities who may be bringing a vehicle.
Apartment buildings are more secure
When it comes to security, apartment buildings are substantially better equipped than detached homes.
Most apartment buildings have security cameras, alarms, and mechanisms. Some apartments even have secure lifts where you need to swipe a card to access floors.
Apartment-living provides access to facilities and amenities
A big advantage of living in an apartment building is the access to extra facilities and amenities that you may not get with a detached home.
Some apartment buildings have amenities such as swimming pools, gyms, gardens, and covered parking. These are shared spaces that will allow you to socialise with your neighbours.
Are there any downsides?
One of the most significant drawbacks of buying an apartment is less space. You will have a smaller floor size and less storage space. This might be a challenge for bigger families.
A comparative lack of privacy is also one of the downsides. With only walls separating you and your neighbour, you will likely see and hear them a lot more.
Strata schemes might also be a challenge, given that you will have a shared responsibility with your neighbours for the upkeep and maintenance of communal areas by paying fees. You will also have to abide by the rules set by the owners' corporation.
To read more on investing on apartments, click here: Investing in a serviced apartment