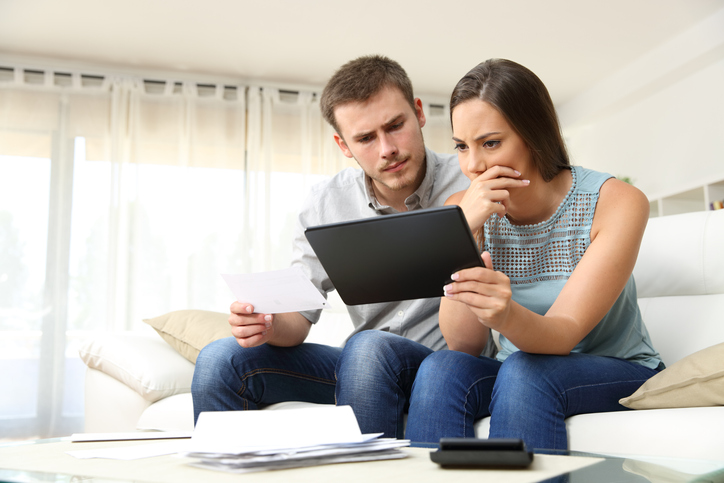 You may be tempted to buy clothes, electronics, and other big-ticket items with Buy Now, Pay Later (BNPL) services like AfterPay, ZipPay, or OpenPay, but could an over-reliance on them hinder you from buying your first home?
According to AFIA, approximately 30 per cent of Australian adults, or about 5.8 million customers, are using BNPL services. Though BNPL services are more convenient and allow you to manage your money by paying off chunks of your purchase over time, the banks see it differently.
BNPL do not conduct formal credit checks to approve you for an account. Most approve accounts if you are over the age of 18 and have a working credit or debit card. Some may check your credit history – but you must consent to it first.
Personal finance expert and Savvy CEO Bill Tsouvalas says that banks will "assume the worst" when looking at your financial situation as you're preparing to apply for a home loan.
"The Royal Commission a couple of years ago really tightened up the requirements for mortgage lending," he says. "If you have a $1,000 credit limit here and another $2,000 credit limit there, the bank will assume you are using the entire $3,000. It also gives rise to the question – 'what does this person need $3,000 in credit for?' Even if it is for disposable items, it could be for bills or rent. That's the risk a lender doesn't want to take."
Further, the expenses are annualised instead of looked upon in isolation, which means if you made $1,000 worth of purchases a month ago and have two or more instalments to pay for, the bank will see two months of expenses instead of just one. That might double your expense calculation, even though you've paid for one item one time.
This can make it much more difficult to get approved for a home loan as a bank will go over your statements with a fine-tooth comb.
Beware of credit card interest and reporting
Though BNPL services don't charge interest like credit cards, if you link your credit card to payments, you'll incur interest on the purchase if you don't pay off your balance in full each month.
"If you're skirting close to your credit card limit and only make the minimum repayment, this can negatively effect your credit score," Tsouvalas says. "It's all part of Comprehensive Credit Reporting. If you forget to pay your credit card one month and your instalment is due, they reserve the right to report any late or missed payments to credit reporting agencies.
"This can all be a disservice to you when applying for a mortgage."
If you're going for a home loan and are using BNPL services, you may want to think twice about using them for impulse buys – or wait until you've got the keys in your hand so you can make a better financial decision all around.