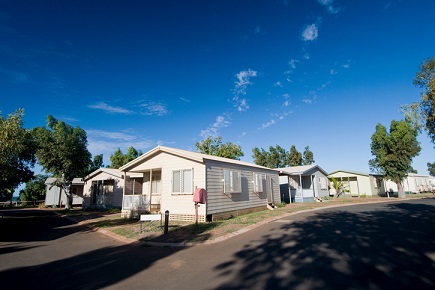 Some of the fastest selling affordable suburbs across Australia are projected to overtake housing market giants Sydney and Melbourne over the next few years.
Market research run by Propertyology examined 550 city councils across Australia over the past year, revealed strong sales volumes and shorter selling times.
In a report for the Domain Group, Propertyology managing director Simon Pressley explained that faster sales create a rubber band-like pressure on prices, boosting them up eventually.
"These two metrics are what gets prices rising in the market, so to look at where this is happening is to give us an understanding of which locations are poised to thrive," Pressley said.
One of the fastest selling suburbs was Clarence in Tasmania, where houses stay in the market for an average of 10 days.
Pressley said this indicates that the most attractive locations right now are those which are affordable.
"With all the negativity surrounding Sydney and Melbourne's property market, the broader public could mistakenly believe this applies to the rest of the country but it simply isn't true. The forecast for the rest of Australia is much brighter," he said, adding that some suburbs are set to outperform the two largest Australian cities over the next few years.
In Queensland, the outer east municipality of Redland had the biggest improvement in selling time: down to only 38 days. Regional parts of the state including Cairns, Hervey Bay, Mackay, Gold Coast have reported improved buyer activity as well.
Down in South Australia, the middle-ring city councils of Marion, Prospect, West Torrens, and Salisbury have seen a significant reduction in selling time and improved sales volumes.
Properties are also selling much quicker now in Western Australia, particularly in the markets of Broome, Busselton, Karratha, and Port Hedland.
Victoria's regional centres also performed well, especially Ballarat and Shepparton. In New South Wales, Orange is the place to go, with sales volume increasing 13% over the year.
"Regional hubs throughout Hunter Valley are also tightening. While locations such as Maitland, Cessnock, and Port Stephens have already seen good price growth, recent data points towards much-improved activity in both Muswellbrook and Singleton where a typical house only costs $300,000," Pressley said.
Related Stories:
The top performing Brisbane suburbs for 2017
The top performing Canberra suburbs for 2017