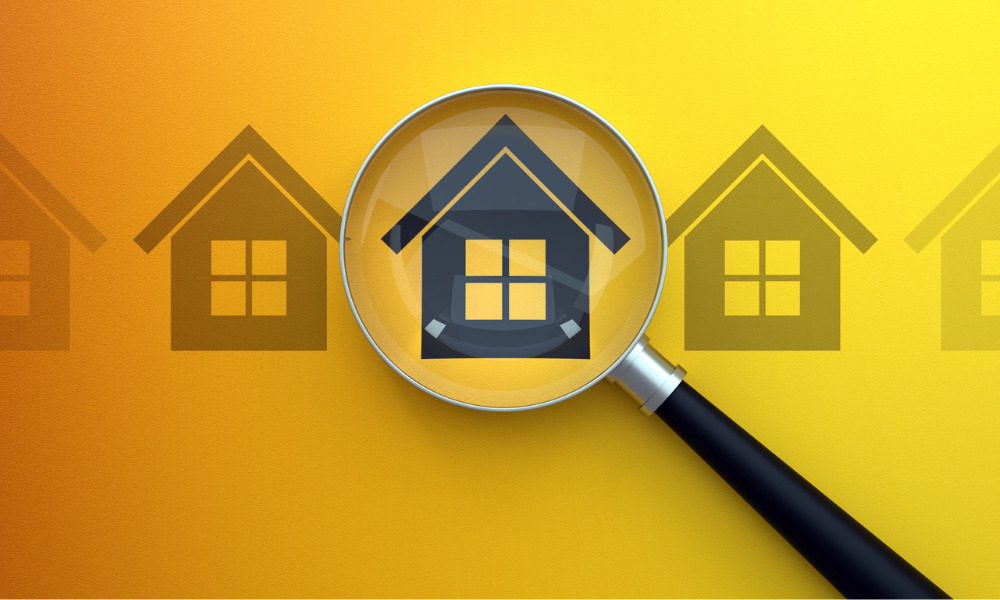 The COVID-19 pandemic has triggered major changes in the way many Australians work and live, and experts believe these will have a profound impact on the future of the housing market. The disruption caused by the outbreak has already prompted many to re-evaluate their priorities and make new choices on their future homes.
Recently, McGrath Estates Agents released The McGrath Report 2021 focusing on the question: "Has COVID-19 changed real estate forever?" The report examines the pandemic's influence on Australians' housing preference and how this may affect the overall residential property market. It also highlights the top suburbs in the country's east coast that are tipped to be the next residential hotspots.
Are Australians moving away from city limits?
One of the biggest changes the pandemic has brought is the sudden shift to remote work. While restrictions have eased and people are gradually going back to the office, the report says many "will never return to a full-time centralised work environment again – at least, not five days a week" – and this will have a major impact on where Australians decide to live.
"Traditionally, millions of people have chosen to live in areas that didn't necessarily deliver their ideal lifestyle but did provide convenience," John McGrath, founder and executive director of McGrath Estate Agents, said in the report.
"If you had to work in the CBD or a commercial hub and didn't want to spend hours a day commuting, you had to find a place that was a reasonable drive or on a good public transport route. Then, you'd hope to save enough money to one day buy a getaway – or wait years until retirement to eventually live where you really wanted to."
McGrath added that working from home will allow many Australians to live in an "ideal lifestyle location and enjoy an effective work routine without the stress-inducing travel," which meant many will be looking beyond city limits to find their perfect home.
Will remote work change how Australians design their homes?
The shift to remote work will also have an impact on the design and finishes inside homes, as well as the amenities within strata developments, according to McGrath.
"As one or two occupants start working from home, they will feel the need for additional space quickly. Dining room tables are fine for a few hours a week, but permanent change will demand better solutions, such as designated home offices," he said.
"The old-fashioned granny flat will become an object of desire, ideal as a work studio or separate accommodation for multigenerational families. The demand for home gyms will increase, as will yoga – and maybe even Zoom rooms! Naturally, fast internet speed will become a more important asset than ever before."
How will these changes impact the housing market?
McGrath believes that the housing market will recover, especially in locations "that offer people what they want."
"With interest rates approaching zero and many owners having deleveraged in the past few years, I envisage increases in well-located prime residential real estate in major cities and regional lifestyle areas - that is, anywhere near surf, waterways or lots of trees within 90 minutes of the big East Coast cities," he said.
Which locations are tipped to become Australia's next residential hotspots?
A combination of competitive house prices, proximity to prime amenities, and opportunities for leisure and recreation boosts a suburb's appeal to potential home buyers. The following are McGrath's top picks for the country's next residential hotspots.
Homebush (Sydney)
Homebush has been "quietly reinventing itself into a prized address in the significantly gentrified inner west," according to McGrath, adding that it has some of the city's best eateries. The suburb is home to the Sydney Olympic Park, while the WestConnex tunnel has made travel to and from Sydney a lot quicker.
Collaroy (Sydney)
Collaroy is a coastal suburb 22km northeast of Sydney's central business district. But because of the recent shift to remote work, McGrath said residents no longer have choose between "a movie star lifestyle on the Northern Beaches or easy access into the CBD."
Haberfield (Sydney)
Haberfield is a garden suburb in Sydney's Inner West. One of the benefits of living in Haberfield, according to McGrath, is that you can be "a stone's throw from the CBD, on a large allotment in a period home with some of the best coffee and delicatessens in the land on your doorstep."
Rouse Hill (Sydney)
"Rouse Hill and its town centre retail village have presented a compelling lifestyle for young families looking for clean air, more land, better value for money," McGrath said. For those who still work in an office, the Sydney Metro Northwest also offers an easy commute to the city centre.
Edmondson Park (Sydney)
McGrath dubbed Edmondson Park as the "Rouse Hill of the south west" as the suburb offers the same benefits as living in Rouse Hill. The M8 Motorway allows easy travel to and from the CBD.
Thirroul (Regional New South Wales)
As many people opt to work remotely in the future, McGrath said the housing market in "lifestyle gems" like Thirroul in the Illawarra region is bound to take off. The seaside suburb is only a few kilometres from Wollongong and an easy commute from Sydney.
Norraville (Regional New South Wales)
Norraville is another seaside suburb primed for growth. Located in the Central Coast, the suburb provides a charming beachside lifestyle.
Thornbury (Melbourne)
Thornbury is a cultural melting pot popular with hipsters, professionals, young families, and older migrants and has been earmarked as an up-and-coming suburb for many years, according to the report. Median prices are $200,000 to $350,000 lower than neighbouring Northcote and Fitzroy North but offers the same city access because of an efficient transport system. The suburb also has local pubs, boutique shops, and schools.
Sunshine (Melbourne)
Sunshine is identified as a state government priority precinct, meaning it will receive a significant boost to infrastructure, health services and education facilities over the next seven years. These projects are expected to generate thousands of jobs and service the region's growing population.
Hawthorn (Melbourne)
Hawthorn is only 6km from Melbourne's CBD and boasts an efficient public transport. The suburb is surrounded by some of the city's most expensive and prestigious suburbs, including Toorak, Camberwell, Kew and Hawthorn East, allowing residents to benefit from the same perks and amenities.
Coburg North (Melbourne)
Median house price in Coburg North is about $170,000 lower than neighbouring Coburg, according to the report. The suburb is 11km north of Melbourne's city centre and a 20-minute drive from Melbourne Airport. Residents can also reach the city by bike via the scenic Merri Creek River trail.
Kilmore (Regional Victoria)
Kilmore offers residents a country lifestyle that is within a commuting distance away from Melbourne. Median house price in the suburb is $433,750. Kilmore has a golf course, hospital, public gym and pool, and several cafés and shops.
Redland Bay (Brisbane)
One of the Redland Bay's biggest drawcards is its water view coupled with its fish and chips, the report said. Located in Brisbane's bayside area about 45km away from the central business district, the suburb offers a country town vibe with city amenities. It has a local shopping centre and schools. Median house price is about $550,000.
Rochedale South (Brisbane)
Rochedale South is a quiet family-friendly suburb with 600 to 1,000sqm blocks selling for $527,500. The suburb boasts modern playgrounds, open green spaces, and local schools. It is connected to neighbouring suburbs and the CBD via the Gateway, Pacific, and Logan Motorways.
Toowong (Brisbane)
Toowong is an inner west suburb about 5km from Brisbane's CBD. It has a diverse range of housing that appeals to both young and mature buyers. Several developments are planned in the future, including a $64m school and a $450m shopping centre.
Sunrise Beach (Sunshine Coast)
A comfortable beach lifestyle, active surf scene, and proximity to Noosa National Park make Sunrise Beach appealing to buyers, the report said. While it does not have the celebrity status of neighbouring Sunshine Beach, median house price in the suburb is about 45% cheaper.
Ainslie (Canberra)
Ainslie features beautifully preserved post-war housing, and several amenities, including a museum, theatre, cinema, and Olympic pool. The suburb is also known for its vibrant local arts, music, and cultural scene.
Bonner (Canberra)
Bonner is a popular suburb for families with its modern school, shopping centre, and specialty shops. It is also just 4km away from Gungahlin Town Centre and nearby Mulligans Flats Nature Reserve.
Chifley (Canberra)
Chifley is just 2km from Westfield Woden, restaurants, and bus transit station, and seven minutes from Canberra Hospital. Located in Woden Valley, the suburb is between two main arterial roads, the Tuggeranong Parkway and Melrose Drive, making it easily accessible. It also hosts a small cluster of local shops.
Yarralumla (Canberra)
Yarralumla boasts well-maintained bicycle and walking paths traversing the northern boundary along Lake Burley Griffin. The suburb is also home to parks, the Royal Canberra Golf Club, restaurants, health service facilities.