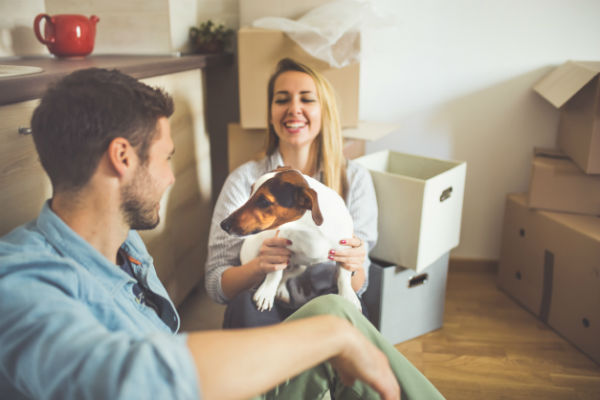 Due to unaffordable prices in Australia's most expensive housing markets and lacklustre wage growth, many aspiring first-home buyers are turning to alternative methods of entering the housing market.
An emerging trend is fractional property investment (also known as property crowdfunding). It allows buyers to buy a portion of a property, enabling them to enjoy the benefits of property investment without the upfront expenses and hefty deposit.
In 2016, two start-ups—BrickX and DomaCom—entered the Aussie market, allowing investors to buy shares of a home with as little as $100. Last week, a third company, CoVESTA, joined the market.
Wenee Yap, a 31-year-old legal recruiter, believes fractional property investment is a good way to invest her $190,000 in savings. Yap plans to buy a share of a Sydney property via CoVESTA so she can live in a home that she co-owns.
"I'm happy to co-invest with other people given what the household debt is like in Australia," Yap told the Domain Group. "I was interested because it's a debt-free option and that's how I've lived my entire life … and because I will also secure a five-year tenancy."
Yap will select a property and then pay a minimum of 5% of the purchase price to initiate an invest-and-rent syndicate. She plans to do this either with friends or via the CoVESTA website.
Once purchased by CoVESTA, the property will be held in a trust for five years. During this time, Yap will be able to trade shares with other investors. On the fifth anniversary, 75% of investors will vote to either retain or sell the property.
BrickX and DomaCom are more flexible, allowing investors to not only sell their shares but also sell a property at any time if all investors agree.
"My only concern at this point is if the group votes to sell after five years and I'm the primary tenant, I could be left without a home to live in," Yap said.
But with Sydney's house prices beginning to cool, some experts say using platforms that restrict an investor's ability to make decisions about their investments is not advisable.
David Johnston, founder and managing director of Property Planning Australia, called the practice "risky business" as it relied on strong rental yields and capital growth in a short span of time. And with the market projected to slow down even further, things could get really sticky.
"The same investment principles would apply if you want to go down the fractional investment route," he told the Domain Group. "You have to be in a position to hold that asset class for seven to 10 years to allow compound interest to take effect and to ride out the property cycle because you can't avoid the costs of getting in and out of property, like government taxes."