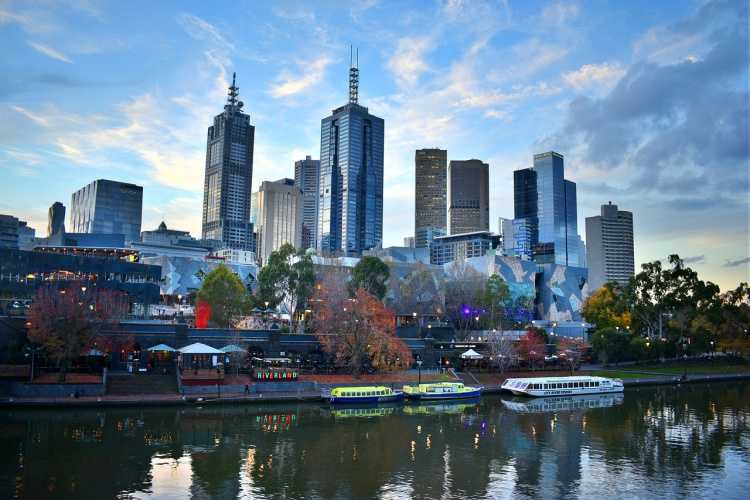 While house prices have risen sharply in some Australian capitals, namely Sydney and Melbourne, it's still being debated whether the price surges are indicative of a bubble that's headed for a major correction.
While the debate is likely to continue for some time, the fact remains that affordability has been severely strained in many parts of the country.
JP Morgan recently examined the issue by analysing a variety of valuation metrics to show how expensive house prices have become compared to what they've been in the past.
The bank's price-to-income (PTI) ratio for Australian capitals, which analyses the median price for a property compared to median household incomes, shows that the PTI ratios for Sydney and Melbourne have grown rapidly in recent years, diverging from the levels seen in other capitals.
Sydney's PTI ratio is now 9.5 times income, up 39% over the past five years. Melbourne, at 8.7 times income, is up by 30% over the same period. In comparison, PTIs in other capitals have largely been steady, and in the cases of Perth and Darwin, have experienced a decline.
Henry St John, analyst at JP Morgan, said the Australian PTIs give "cause for concern" when examined through historical standards and relative to other countries.
"If house prices deviate persistently above residents' ability to pay for them, it suggests a speculative rationale for buying a property," he said.
The price-to-market rent ratio (PTR), which is the price of a home compared to the annual cost of renting it, is also rising in many capitals, indicating that prices are rising more quickly than rents.
Not surprisingly, the strongest gains in PTR ratio have been in Sydney and Melbourne.
"As the RBA has eased [rates] steadily since 2011, ongoing price inflation and the relaxation of rules around sales of new property to foreign buyers helped incentivise a surge in residential investment in Brisbane, Sydney, and Melbourne," St John said.
"The glut of new supply is weighing on both prices and rents in Brisbane, as the city's stable PTR attests. Meanwhile, strong population growth, perceived market stability, and stronger foreign buyer interest allowed Sydney and Melbourne price inflation to outpace sluggish rental rates consistently."
While it is clear that housing is more expensive now in some capitals than it has been in the past, does that mean prices are in a bubble and will pop at some point?
Even though analysts cannot determine if a bubble actually exists or if it will pop, St John said that PTI and PTR, along with actual price growth and other housing-related costs, can be used to predict a price decline of 15% or more over the next five years.
Based on JP Morgan's modelling, the city most at risk of a significant price decline is Melbourne, followed by Sydney,
"Sydney and Melbourne exhibit significantly higher likelihoods of correction than the other capital city markets, at 18% and 19%, respectively," St John said. "In Sydney, the core drivers of this estimate relate to the significant acceleration in real price and PTI growth over the last five years."