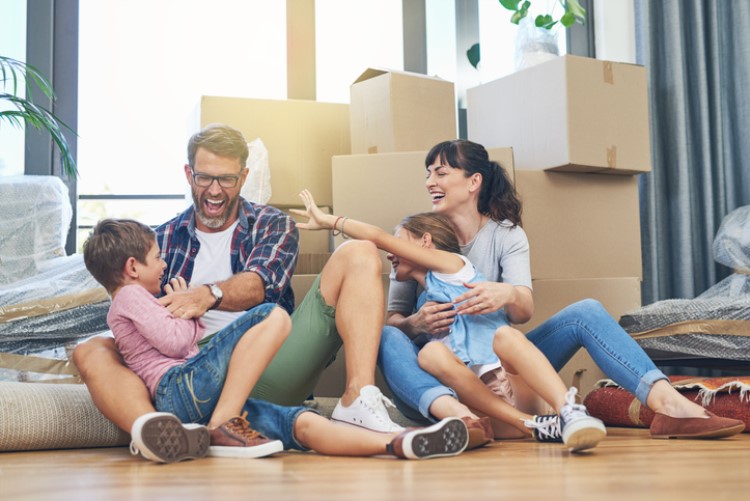 First-home buyers reported the only growth in lending during the three months to October, according to the latest study by NAB. Which post codes reported increased activity from the segment?
Andy Kerr, executive for homeownership at NAB, said the gains in the segment indicate that many first-home buyers are getting their dream home earlier than they thought possible.
"Demand has been supported by historically low interest rates and more government support, such as the First Home Loan Deposit Scheme and HomeBuilder," he said. "A brief pullback in property prices also helped FHBs as the uncertainty of COVID-19 put many plans on ice, with investor demand slowing noticeably."
The low-rate environment, which is likely to remain next year, would ensure the continued growth in the participation of first-home buyers in the housing market.
"We expect this demand to continue well into 2021, especially given the current conditions make buying cheaper than renting for many prospective first-time homeowners," he said.
Geographical data show where first-home buyers gravitate towards when it comes to buying a home.
The strongest growth in first-home buyer lending was recorded in Queensland, with activity from the segment increasing by 39% during the three-month period. Western Australia followed with 37%.
Activity from other states, excluding Tasmania and Victoria, remained elevated. However, it is crucial to note that even the two weakest states reported growth in first-home buyer lending, albeit only at 3%.
NAB's data further support the shift to regional areas. In fact, regional markets across Australia have reported a 44% surge in first-home buyer activity, with the regional New South Wales posting the most substantial gain at 57%.
Here are the postcodes with the most active first-home buyers:
NEW SOUTH WALES
Greater Sydney
2127 – including Newington +70%
2150 – including Parramatta +66%
2174 – including Abbotsbury +157%
2560 – including Campbelltown North +48%
2570 – including Camden & Oran Park +38%
2747 – including Llandilo & Cambridge Park +54%
2750 – including Penrith +68%
Outside Sydney
2259 – including Wyong (Central Coast) +111%
2287 – including Wallsend (Newcastle) +65%
2444 – including Port Macquarie +143%
2478 – including Ballina +148%
VICTORIA
West of Melbourne CBD
3217 – including Armstrong Creek +97%
3216 – including Waurn Ponds & Belmont +56%
3338 – including Melton South +38%
3029 – including Tarneit & Hoppers Crossing +22% (postcode with most lending to FHB in the state)
East of Melbourne CBD
3196 – including Chelsea and Edithvale +60%
3175 – including Dandenong +50%
3174 – including Noble Park +32%
3978 – including Clyde +32%
3810 – including Pakenham +27%
3977 – including Cranbourne +23%
QUEENSLAND
South-east
4118 – including Browns Plains (Logan City) +106%
4209 – including Coomera (Gold Coast) +94%
4300 – Greater Springfield (Ipswich) +67% (most lending)
4305 – Central Ipswich +93%
4306 – including Karrabin (Ipswich) +58%
4509 – including North Lakes (Brisbane) +99%
North and west
4817 – including Hervey Range and Bohle Plains (Townsville) +64%
4825 – including Mount Isa +115%
WESTERN AUSTRALIA
Perth
6061 – including Nollamara & Mirrabooka +107%
6062 – including Morley +78%
6107 – including Cannington +63%
6110 – including Huntingdale +91%
6112 – including Armadale +63% (most lending)
Regional
6430 – Kalgoorlie +62%
6530 – Geraldton +117%
SOUTH AUSTRALIA
Adelaide
5085 – including Clearview and Enfield +52%
5086 – including Oakden and Hillcrest +51% (most lending)
5108 – including Salisbury +68%