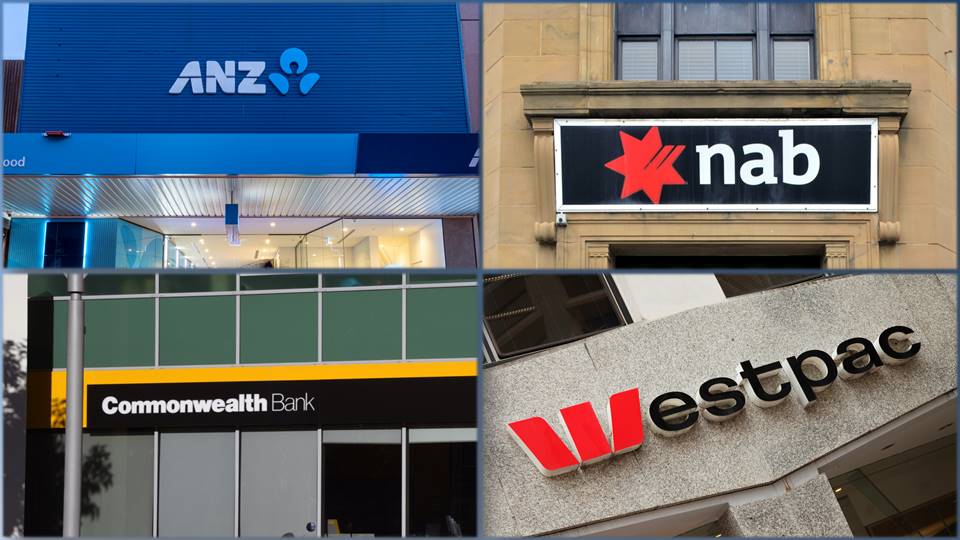 The Reserve Bank of Australia made another historic move this month when it slashed the official cash rate to a record low of 0.10%. How did the big four banks respond?
ANZ
ANZ also joined the fixed-rate-cut trend, reducing the rates across one to five-year terms for borrowers under its Breakfree Package. Here are ANZ's new fixed rates:
One-year fixed rate of 2.09% p.a. (-0.30% p.a.)
Two-year fixed rate of 2.09% p.a.(-0.20% p.a.)
Three-year fixed rate of 2.09% p.a.(-0.20% p.a.)
Four-year fixed rate of 2.29% p.a.(-0.40% p.a.)
Five-year fixed rate of 2.29% p.a.(-0.40% p.a.)
Mark Hand, ANZ group executive for retail and commercial, said these adjustments will provide the needed support amid the challenging climate.
"For home loan customers looking for certainty with their repayments, they can consider the range of historically low fixed rate terms we have on offer,"he said.
Commonwealth Bank
For its part, the Commonwealth Bank of Australia introduced cuts to its fixed-rate offerings.
The four-year fixed rate under the Wealth Package offer has been reduced by 100 basis points to 1.99%, the bank's lowest advertised mortgage rate.
Wealth Package's two- and three-year fixed rates were also reduced, down to 2.14%.
The one-year fixed rate under the Wealth Package is now 2.19%.
Angus Sullivan, group executive of retail banking services, said these cuts will provide would-be buyers and homeowners with certainty amid the pandemic. Sullivan this is crucial for many households who might still be struggling with the financial impacts of the pandemic.
For borrowers with deferred home loans, Commonwealth Bank will ensure that they can remain in their home until at least September 2021 if prior to their deferral, they made consisten loan repayments for at least 12 months.
"This will give these customers the confidence that they can remain in their home while they focus on improving their financial health. This will hopefully bring peace of mind to our loyal customers," he said.
NAB
Borrowers from NAB will also get to enjoy cuts in fixed rates, with the bank now offering its lowest ever fixed rate at 1.98% for a four-year term. The cut applies to owner-occupiers under NAB Choice Package.
The bank will be making these cuts:
10 bps cut to 1-year Advertised Fixed Rate to 2.19% p.a.
10 bps cut to 2-year Advertised Fixed Rate to 2.09% p.a.
20 bps cut to 3-year Advertised Fixed Rate to 2.09% p.a.
81 bps cut to 4-year Advertised Fixed Rate to 1.98% p.a.
Rachel Slade, group executive for personal banking at NAB, said these changes are designed to provide certainty to our customers with our lowest fixed rates ever, boost confidence and support credit recovery.
"This is the sixth reduction in the cash rate during the past 18 months. With interest rates at record lows we are doing what we can to support homebuyers and business owners through COVID-19, while also balancing the impact on our deposit and savings customers," she said.
Westpac
Westpac has made some changes with its fixed-rate offerings in response to the central bank's rate cut. Here are the changes:
Borrowers with Premier Advantage Package will have a reduced fixed rate of 1.99% on a four-year term.
For Premier Advantage Package borrowers with one- to three-year fixed terms, the rates were reduced to 2.09%.
Richard Burton, acting chief executive for consumer division at Westpac, said these changes will help many mortgage borrowers access lower rates. However, Burton said the bank is being careful in navigating the current market conditions.
"We are in an extraordinary period with the official cash rate at a historical low and unconventional monetary policy measures in place. It is critical we carefully manage interest rate changes, while continuing to do our part in supporting customers and the economy," he said.