Sellers in Melbourne have rushed in to offer an impressive 1,034 properties up for auction, even as auction rates start to ease.
The latest auction numbers from RP Data showed that only 68.8% were cleared at the auctions held during the week ending 30 May. This was a sharp decline from the mid-80s clearance rate recorded just two months ago.
Sydney's auction clearance rate also eased to 62.1%, compared to a clearance rate in the high-70s recorded eight weeks ago.
Brisbane also recorded a large number of properties listed for auction, but only achieved a 30.9% clearance rate.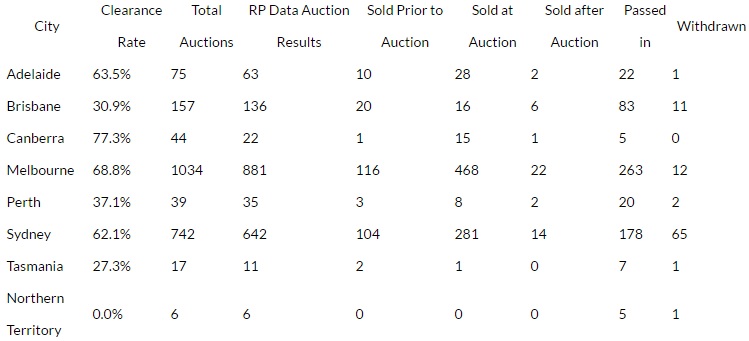 Source: RP Data