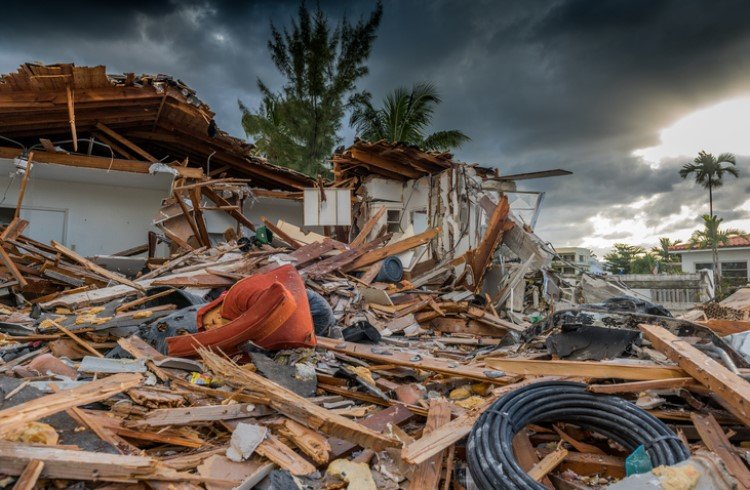 Australia's property market is at risk of losing $571bn in value over the next decade — not because of the housing downturn, but because of the impacts of climate change and extreme weather changes, the Climate Council said.
In its latest report, the Climate Council said the impacts of climate change might result in an increase in the costs of insurance premiums.
"If we don't rapidly reduce greenhouse gas emissions, by 2030 about one in every 19 properties could have effectively unaffordable insurance premiums," the report said.
The Climate Council said households would have to source the extra money needed for insurance premiums on something else — this could have adverse effects when they apply for mortgages, as lenders assess the annual costs of borrowers including the insurance expenses.
"Therefore, banks in principle will have to lend less for houses with higher insurance costs. Thus, for two equivalent homes, the one that is more exposed and vulnerable to climate exacerbated extreme weather impacts is expected to decrease in value compared to less affected properties," the report said.
Low-lying dwellings near rivers and coastlines are the most exposed due to hazards like flood and coastal inundation, two of the significant emerging risks.
With this situation, the overall estimated damage-related loss of property value is expected to rise by $571bn in 2030, $611bn in 2050, and $770bn by 2100.
In a statement, climate risk expert Karl Mallon said Queensland was exposed to twice as much risk as the other states and territories.
"Queensland is on the frontline of climate change impacts in Australia, and the Gold Coast, Ipswich, and the Sunshine Coast local government areas have been identified as amongst highest risk to extreme weather and climate change because they are very exposed to flooding and coastal inundation," he said.