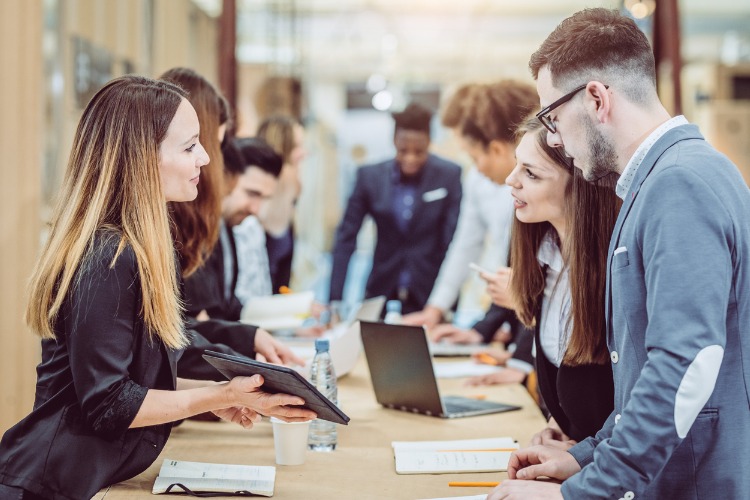 The nation's major capital cities are rising from the ground up. As new apartment buildings continue to enhance urban spaces into flourishing communities that provide easy access to transport and amenities, they are also presenting a number of cost benefits for the first-time buyer.
Purchasing an off the plan apartment can allow a buyer to better time their entry into a rising market, sign into a more comfortable price, and shrink down the mandatory deposit and stamp duty costs. When it comes to the final design, they can even choose from a selection of finishes.
"Property development is a great industry to be involved with as you have the opportunity to create homes in places that people want to live and visit, close to multiple public transport modes, to shops and schools," shares Peter Neale, head of sales and marketing at Deicorp, a property builder and developer with over 20 years of experience in creating liveable apartments across Sydney.
In fact, most of Deicorp's developments are only 300 metres away from a train station. "They are well-planned, well-connected communities that foster vibrant and stimulating lifestyles – places you will be proud to call home," Neale adds.
From October 26 to 27, the Property Buyer and Investor Expo will be opening its doors to buyers and investors across Australia, giving them the rare opportunity to meet with Deicorp and other leading industry experts who on a whole represent the entire spectrum of buying and investing in Australia's property market.
Covering both commercial and residential spheres, the Sydney Showground, Hall 5, will be teeming with timely knowledge and guidance on how to secure a property, create wealth, and rise above the additional buying costs that can sometimes go unnoticed from the start.
"Expos are a great way for buyers and investors to meet and view a range of developers and financiers all within the one spot," Neale shares.
"This event allows potential purchasers to find their dream property, be that their new home or investment, and then speak with a range of finance experts to understand their budgets."
Potential buyers, no matter at what stage of the buying process they are at, will have the chance to be introduced to Deicorp's residential developments across Sydney, as well as their new projects in the suburbs of Westmead, Petersham and Redfern.
"Deicorp invites these purchasers to experience firsthand one of our projects; as we are able to offer them recently completed apartments for those who want to move in now, or projects which are just releasing and available to purchase off the plan for those who are looking to continue on their saving journey," Neale says.
In addition to a range of exhibitors, there will also be a number of key industry speakers, including director of Property Professionals of Australia Peter Ingram, CEO and founder of Propertybuyer Rich Harvey, and Mitch Edwards and Mark McKie who are current contestants and renovators on Channel Nine's The Block.
Your Mortgage is proud to be media partner of The Property Buyer and Investor Expo.
The Property Buyer and Investor Expo will take place on October 26 to 27 at Sydney Showground, Hall 5.
To purchase tickets (or get your free ticket by using the code YOURMORTGAGE) and to access the full range of exhibitors and speakers, visit https://www.propertybuyerexpo.com.au/