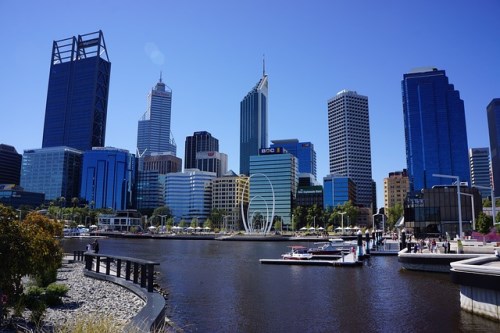 Perth's property market has taken another hit amid signs that runaway price growth in Sydney and Melbourne has finally come to an end.
CoreLogic reported last Thursday that Perth house values fell 0.5% in May, erasing all gains recorded in the previous quarter.
Over the past year, values for houses in Perth have fallen by 4.2%, making it the second-worst market in Australia after Darwin, where prices have fallen by 8.8%.
In contrast, Perth's units market defied a nationwide trend of falling values.
Unit values lifted 1.7% through May, although over the past three months, they fell by 0.8%. They've been down 1.7% since the start of 2017.
Nationally, unit prices have fallen 2.6%, led by a 3.8% decline in Melbourne.
The Reserve Bank and the nation's regulators have been focused on Sydney and Melbourne's property markets, which account for 60% of Australia's total property market.
Despite falling in May, Sydney house values are still up 12.1% over the past year, while in Melbourne, house values are up 12.8%.
As for other capitals, values were up 1.2% in Adelaide, down by 4.8% in Hobart, and were flat in Canberra.
Tim Lawless, head of research at CoreLogic, said that while prices often edged down in May, a number of factors contributed to these declines.
"It appears that housing activity has eased, which is attributable to a range of factors including affordability constraints, tighter credit policies, rising mortgage rates and a downturn in consumer sentiment towards housing," he said. "Considering we are yet to see the full effect of the recent round of macroprudential measures flow through, there is a high possibility that investor activity, and consequently housing demand, will slow further during 2017."