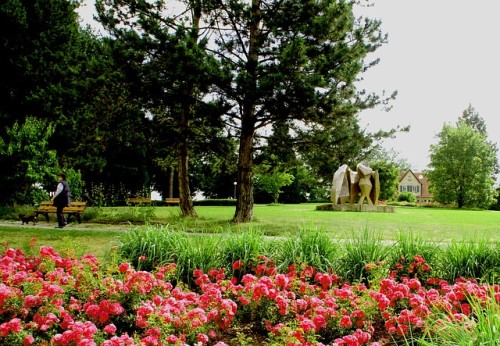 Macquarie Park will soon be home to Australia's largest social and affordable housing project. Once completed, the project will boast 3,000 units (including at least 950 social housing units and 128 affordable rental units), two childcare centres, an aged care centre, a high school, parks, and a retail precinct.
On Monday, NSW Premier Gladys Berejiklian announced the successful tenderer for the redevelopment of Macquarie Park's old Ivanhoe Estate. She said the project (which is expected to start in late 2017) will be delivered in stages over the next 10 to 12 years by a consortium of developers, including Frasers Property Australia, Citta Property Group, and Mission Australia Housing.
The consortium will provide an integrated development of people living in social housing –formerly known as public housing – and residents who own their own homes.
Berejiklian said the redevelopment will transform the estate. "The Ivanhoe project is a leading example of government working with the private sector to deliver a sustainable redevelopment for local communities, close to jobs, education, health services, transport and other amenities," she said.
Pru Goward, the NSW minister for social housing, said the project would increase the number of social housing homes at Ivanhoe by more than threefold.
The Ivanhoe project is the first of five major developments to be delivered by the Berejiklian government's $22bn Communities Plus program.
While some analysts have welcomed the redevelopment, others have greeted it with cautious approval.
"Of course, the provision of this new affordable housing is always good, but it's still just a drop in the ocean," said Eileen Webb, associate professor at Curtin Law School. Webb has been studying the lack of affordable housing in Sydney.
"As we've seen in Martin Place recently, there are many people homeless, with the 2011 census putting the figure very conservatively at 105,000," Webb said. "We've also had reports that a further one in 10 Australian households are in housing stress and at risk of homelessness, which is 850,000 people. That will increase, too, as the cost of home ownership and renting, particularly in NSW, continues to rise, and interest rates possibly increase."