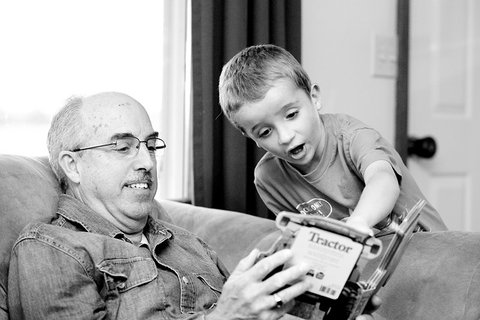 While multigenerational living (in which more than one generation of related adults live together under one roof) is nothing new, it is fast gaining traction in Australia due to the housing affordability crisis, according to a new book, Living Together: The rise of multigenerational households in Australian cities.
Multigenerational households have become the norm in many of our largest cities. At the time of the last census in 2011, more than one in five Aussies lived in multigenerational households. In Sydney, one in four residents lived in multigenerational households.
According to Dr Edgar Liu of the University of New South Wales' City Futures Research Centre, more than half of Australians who choose to live in multigenerational households do so for financial reasons. "Fifty-five per cent of our survey respondents said finance was one of the reasons they decided to live together," said Liu.
Some respondents elaborated by saying they couldn't afford the soaring price of rents, or afford to rent and save for a deposit at the same time. Additionally, "some are paying their parents' mortgage, or co-purchasing with their parents or children," said Liu.
Other larger factors have contributed to the growth in multigenerational households, including structural changes in society, the aging of the population, changing employment structures, soaring house prices in certain housing markets, and constrained housing supply.
City Futures Research Centre gathered its research from various surveys, interviews, and diaries in Sydney and Brisbane, as well as census analysis.
Living together under one roof
With this living arrangement comes questions of how to best organise the home to ensure harmonious relations between the generations. The researchers found that 59% of respondents said a lack of privacy was a common disadvantage of living in multigenerational households.
"That [privacy] is certainly impacted by the layout of the homes; open plan means noise travels, and there may be times when different household members would want to watch different television programs, or one might want to watch TV while someone else might want to read quietly," said Liu.
To ensure harmonious relations between family members, Liu suggests compartmentalising space in the home, such as separating sleeping quarters from common living areas.
Thankfully, many property developers now design houses and apartments with multigenerational households in mind. Features of such homes include ground-floor bedrooms for elderly family members, safety rails and indoor elevators, as well as kitchens with adjustable benches to accommodate family members in wheelchairs, according to Liu.