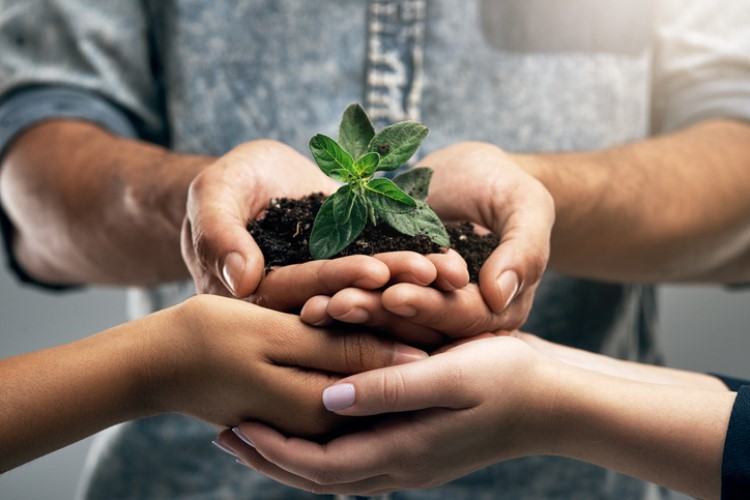 Green shoots are appearing in the housing market as dwelling values might have already reached the bottom in July, a recent report from CoreLogic said.
Housing values in the combined state capitals grew by 0.1% over the month, according to CoreLogic's Hedonic Home Value Index. Five of the eight capital cities reported monthly gains, with Darwin seeing the most significant improvement at 0.4%.
"Our national dwelling value index may have found a floor in July, with dwelling values holding firm over the month following a consistent trend towards smaller month-on-month declines through the first half of the year. Since peaking, the national index is down 8.3%," CoreLogic head of research Tim Lawless said.
He said the turnaround in housing condition, the lower mortgage rates, an improved access to credit, the tax cuts, and the improved market confidence after the federal election had supported the stabilisation in the market. These things created a strong selling position for vendors, Lawless said.
Also read: Strong home-sales boost recorded in June quarter — HIA
The annual rate of decline across the combined capitals eased from a recent low of 8.4% to 7.3%. The current housing market conditions also lifted the annual rate of decline to 6.4%.
The table below shows how the market performed in July.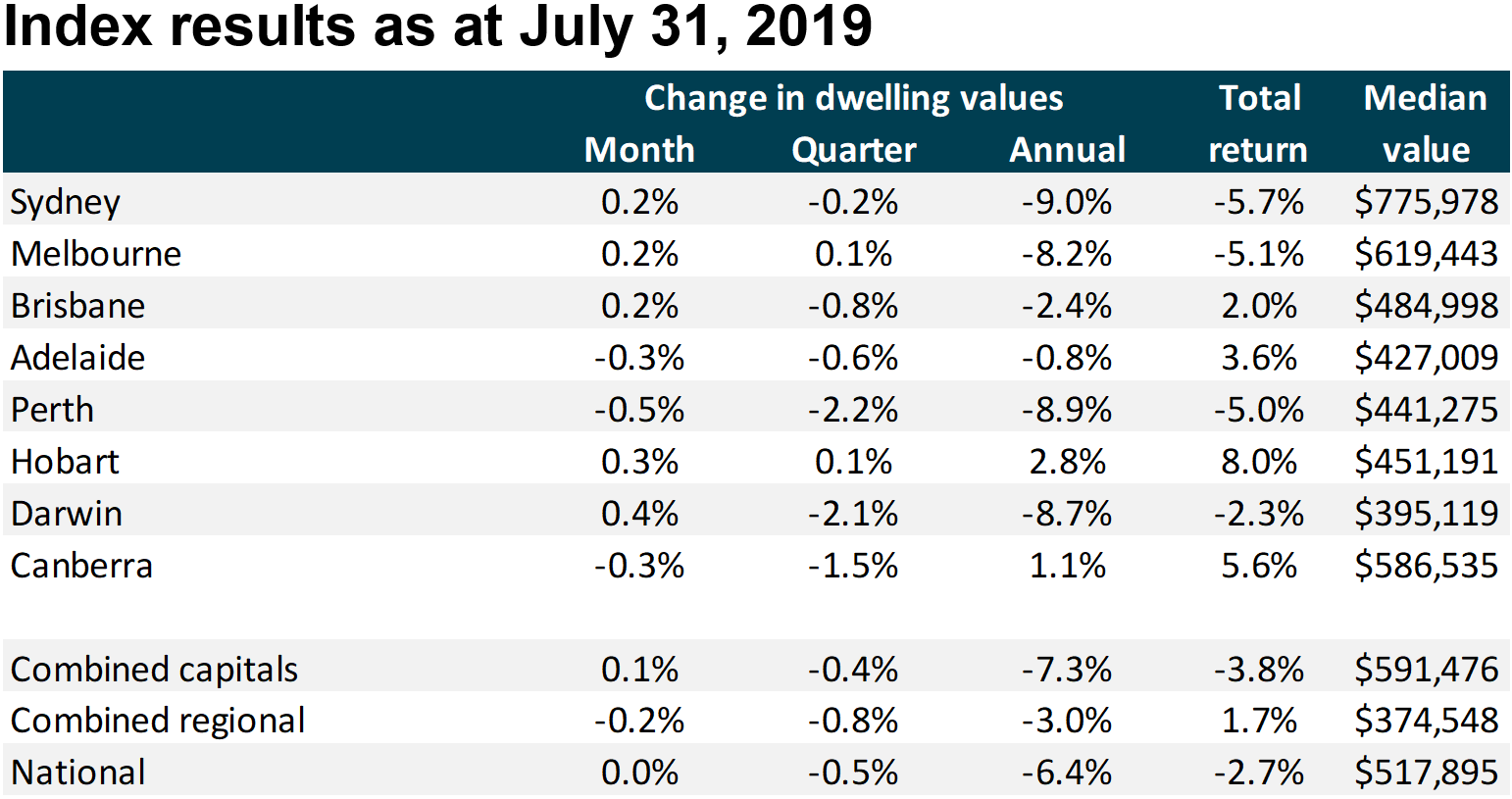 Sydney, Melbourne to lead recovery
Over the recent months, values in Sydney and Melbourne have improved significantly. Lawless said this could be due to the consistent performance of the unit market in the two cities.
"Despite an unprecedented amount of new apartment stock entering the market, Sydney and Melbourne's unit values have consistently outperformed the detached housing sector through the downturn, and this trend is continuing into the recovery phase," he said.
In fact, unit values in Sydney have shown an uptick in prices at 0.02% while house values in the city remain 0.2% lower over the past three months. In Melbourne, house values were down by 0.3%, while unit prices are 1.1% higher.
The affordability challenges in Sydney and Melbourne could be driving the stronger performance of the unit market, driving demand towards the medium- to high-density sector, Lawless said.
"Values for higher density dwellings are generally lower. However, we may see some dampening of unit values in coming months across those precincts where supply is elevated as a large number of high-rise off-the-plan apartment sales moves into the re-sale market," he said.
Despite the apparent stabilisation in prices, Lawless said a sharp recovery is still quite unlikely.
"Policy makers will be keeping a close eye for signs of investor exuberance, or a more rapid acceleration in the recovery trend. If values were to start accelerating rapidly, there could be a renewed round of policy responses aimed at keeping a lid on housing prices," he said.