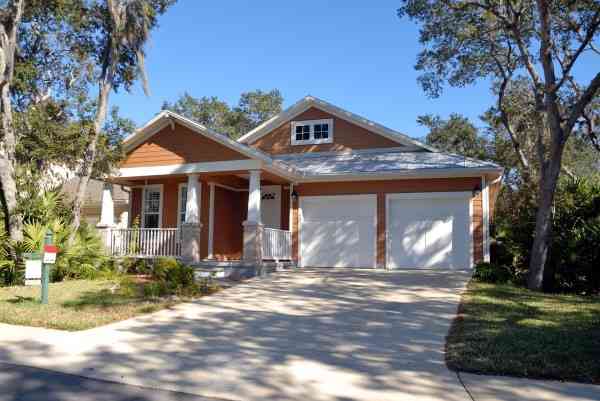 Spring sellers will be wearily watching auctions over the next few weeks after new figures showed a significant cooling in Sydney and Melbourne's house prices.
Nationally, dwelling values remained flat in August, led by a slowdown in the Sydney housing market. At the same time, regional dwelling values slipped 0.2% lower, according to CoreLogic's Hedonic Home Value Index for August.
Melbourne's prices were only marginally up at 0.5%, and Brisbane registered a low 0.2%.
"[It's] clear that the market has lost a lot of steam," said Tim Lawless, CoreLogic's head of research. "If we see the continuation of this movement we will see a negative trend soon."
Slowdown is evident in Sydney
Capital gains in markets like Sydney, which were previously very strong, are now being weighed down by affordability constraints and tighter lending conditions, according to Lawless. "The knock-on effect is a curb in investment credit growth and higher mortgage rates for investment and interest-only mortgages," he said.
In the three months to August, the overall national housing market posted the lowest rolling quarter movement since June 2016. The last quarterly peak was in November 2016, and the slowdown is the most visible in Sydney.
Since values started rising in 2012, the typical Sydney dwelling has risen by 75% in value, equating to a dollar value gain of about $521,000 on the median dwelling valuation.
"Sydney's quarterly growth rate peaked over the three months ending October 2016 when dwelling values jumped by 6.3%. Since that time, the rolling quarterly rate of appreciation in Sydney dwelling values has consistently eased, reaching the current rate of just 0.3%," CoreLogic said.
Melbourne is showing greater resilience
Growth was stronger in Melbourne, which posted a 1.9% quarterly growth, but is still cooler than the 4.4% quarterly growth seen in November 2016.
"The most recent three month period has seen dwelling values rise by 1.9%, less than half the peak rate of growth but substantially higher than Sydney's pace of capital gains," CoreLogic said.
Buyers and sellers can expect a softer market
Slower growth conditions in Sydney, and to a lesser extent in Melbourne, are likely to be welcomed by policy makers such as the Reserve Bank. "So far the trend has been gradual, implying that macro-prudential policies are having a flow through effect on housing conditions," Lawless said.
A major contributing factor to slower home value appreciation is the high price of housing relative to incomes, particularly in Sydney.
"The recent availability of stamp duty concessions in New South Wales and Victoria is likely to provide some support for first-time buyers, however it's not likely that that a rise in first-home buyer activity will completely offset the demand gap left by fewer investors," Lawless said.
If the current trends continue, by the end of this year, dwelling values in Sydney and Melbourne are likely to trend lower as they move through their cyclical peaks.