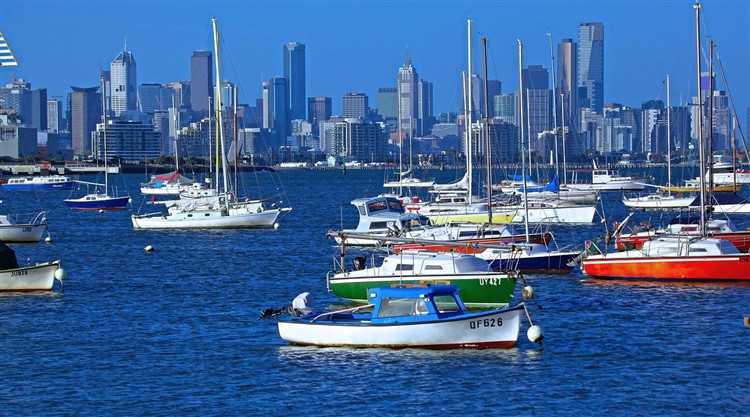 In average weighted terms, home prices in the five mainland state capitals are now lower than they were a year ago. According to CoreLogic, the drop is largely a result of recent price declines in Sydney and Melbourne, Australia's two largest residential property markets.
In the Harbour City, the median dwelling price has fallen by 3% over the year. Along with a 2.5% decline in Perth over the same period, these drops managed to offset the modest price gains in each of the other mainland state capitals.
Prices in Melbourne rose by 4.3%, well below the double-digit annual percentage growth rates seen over a year ago.
According to the following table, prices have fallen in four of Australia's five mainland state capitals this year, led by Sydney and Melbourne, which declined by -2% and -0.7% respectively.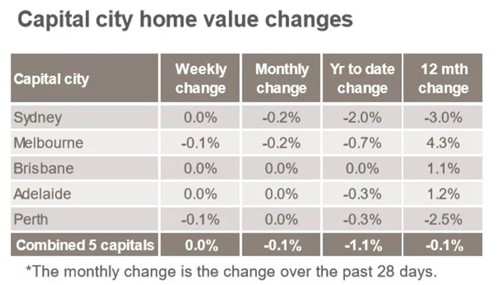 As the country's two largest housing markets, this largely explains why annual growth across the combined capitals has entered into negative territory (-1.1%).
However, it appears that the pace of price declines in Sydney and Melbourne are beginning to slow.
Prices have fallen by 0.2% in these capitals over the past month, significantly slower than the pace of declines seen earlier, particularly in Sydney. Combined with flat price outcomes elsewhere, prices across the mainland state capitals have fallen by 0.1% over the past month in average weighted terms.
Also read: Sydney and Melbourne property prices could fall another 5%