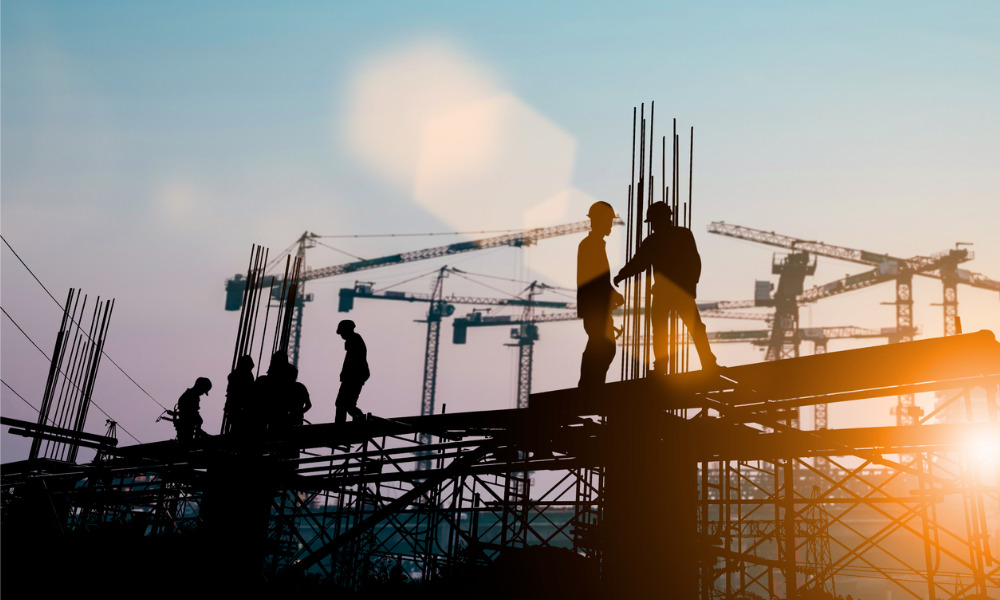 Loans for the construction of new dwellings have spiked 11.5% in October, rising for the fourth consecutive month since the federal government announced the HomeBuilder scheme in July, according to seasonally adjusted figures from the Australian Bureau of Statistics (ABS).
The latest ABS lending indicators data has shown that the number of loans for new home-building went up to 6,631 last month, representing an 82.8% jump year-on-year.
The increase has pushed the monthly value of loan commitments up to $2.85bn, hitting a new high since records began in 2002, and was the largest driver to the 0.8% overall rise in new owner-occupier housing loans.
Angela Lillicrap, economist at the Housing Industry Association (HIA), said the HomeBuilder program was the catalyst for improving consumer confidence in the housing market, but added that other housing incentives, including record-low interest rates, have also played a role in strengthening the market.
"We do not expect this to be the peak of the cycle," she said. "HIA new home sales data suggests that detached housing finance approvals will continue to be strong over the coming months. The extension of HomeBuilder will see strong results carry over into 2021."
Lillicrap said that the number of construction loans to owner-occupiers in the three months ending October was 62.3% higher than the same time last year, adding the improvement was broad-based and could be seen at varying degrees across all states and territories.
Comparing year-on-year figures, loans for new home-building for owner-occupiers rose the highest in Queensland at 106%, followed by Western Australia's 94.1% and Northern Territory's 91.2%. The numbers also increased in Victoria (49.8%), South Australia (45.4%), New South Wales (31.9%), Tasmania (28.3%), and the Australian Capital Territory (16.1%).
ABS' data also showed that the number of owner-occupier first home buyer (FHB) loan commitments jumped by 3.4% in October, reaching 13,481. The number was 30% higher than in any pre-COVID-19 month since 2009, when FHB incentives were tripled in response to the global financial crisis.
Loan commitments from FHBs also hit the highest in over a decade, accounting for 42% of the total number of owner-occupier loans issued in October.
The findings came on the heels of Canstar's 2020 Consumer Pulse Report showing that 10% of Australian adults are currently prioritising saving for a home.
"With first home buyers and lending for new builds booming, political leaders must be congratulating themselves on the COVID-19 support measures for these sectors," said Steve Mickenbecker, financial services group executive at Canstar.
"The ABS October lending commitments data shows that Australia is embarking on a housing led recovery, which should strengthen in coming months now that Victoria has opened up for business."
Overall, the seasonally adjusted value of new loan commitments for owner-occupier housing rose 0.7% in October and 23.3% in the past 12 months, with increases seen in all states and territories, except Victoria and the ACT.
Adrian Kelly, president of Real Estate Institute of Australia (REIA), said the sustained recovery in lending was encouraging and can be expected to be a major contributor to GDP in the December quarter.
He added that Victorian owner-occupier home loan commitments reflected the severe impacts on Stage 4 lock down on property activity.
"Home loans for owner-occupiers fell 9.3% reflecting decreased housing market activity in August and September due to the COVID-19 stage 4 lockdown in Melbourne and restrictions in regional Victoria, and is consistent with our feedback from agents on the ground," he said.