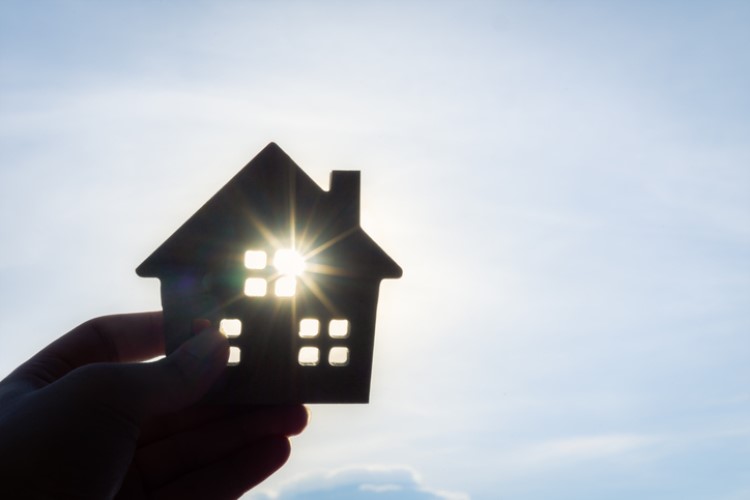 The housing downturn continued to slow down in May, with national dwelling values falling by only 0.4%, the smallest month-on-month decline recorded since May 2018, figures from CoreLogic show.
Monthly declines in Sydney and Melbourne have eased significantly, down to 0.5% and 0.3%, respectively. These decline rates are the slowest the two cities recorded since March last year.
"This improvement is primarily being driven by a slower rate of decline in Sydney and Melbourne where housing values were previously falling at the fastest rate of any capital city," CoreLogic head of research Tim Lawless said.
In the three months to May, the strongest housing market was Canberra, the only capital city that recorded a quarterly price growth at 0.2%. On the other hand, Darwin witnessed the biggest price slump at 3.3%.
Also Read: These Perth suburbs are bucking the housing downturn
On a yearly basis, Sydney and Melbourne still recorded the most significant price declines — dwelling values in the two cities fell by 10.7% and 9.9%, respectively. Housing values in Perth and Darwin also fell in the year, down by 8.8% and 8.6%, respectively.
The table below shows the changes in dwelling values in each capital city: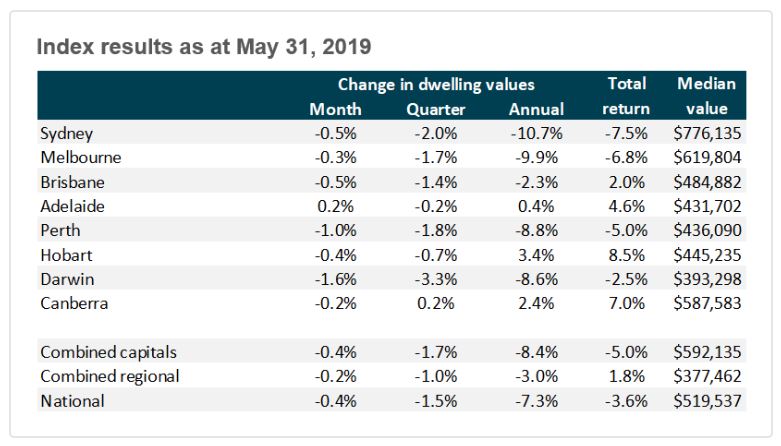 Improving clearance rates
Aside from the easing downturn, the housing market also recorded an improvement in clearance rates over the past week. Sydney, for instance, surpassed the 60%-mark for the first time in the past year.
"A 66.1 % preliminary clearance rate was recorded across Sydney this week, making it the best performing capital city according to preliminary results. This comes off the back of last week's 62.1% final clearance rate which was the highest the city has seen in over a year," CoreLogic researcher Jade Harling said.
Melbourne also posted a high clearance rate at 64% — of the 733 auctions held, 564 were successful.
This table summarizes how the auction market in each capital city performed: